25 Apr

Breast Uplift Surgery Cut Techniques

If you are considering having breast uplift surgery you can make a simple test. If a pencil drops after you put a pencil under your breast, you are a potential candidate for breast uplift surgery. It is performed by removing excess skin and tightening the surrounding tissue to reshape the new breast, nipples are also being reshaped during the surgery according to your new breasts. Breast Uplift Surgery, which is called also mastopexy, takes one to four hours, depends on the complexity of your breast and the operation. Surgery techniques are divided into 4 according to the profile and the goals of the patient:

T INCISION OR ANCHOR TECHNIQUE

This technique is the most common and preferable way today to reshape breast by doctors since it gives the best result about the amount of uplift. The name T incision comes from the shape of the scar that goes around the top of the areola and laterally across the lower portion of the breast. This technique is more appropriate for woman who has big and sagging breasts. You can see a before after picture below.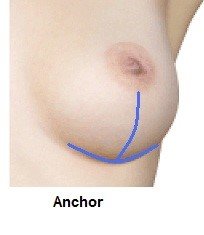 CRESCENT OR PERIAREOLAR TECHNIQUE
Crescent technique can only be used for patients who have small breast and minor sagging. It leaves a small scar after the surgery which will be top of the areola and the shape gives the name. This technique is not being used very often; however it is usually apply to patient who has breast augmentation too.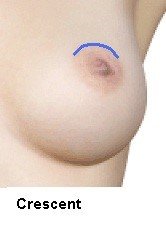 DOUGNATH TECHNIQUE OR PERI-AREOLAR TECNIQUE
Doughnut technique can be done if you need minimal sagging problem or nipple asymmetry about your breast. It also takes its name due to the minimal scar after the surgery which is around the areola. This technique is also used for patients who get breast augmentation at the same time crescent technique.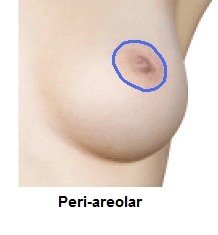 VERTICAL OR LOLLIPOP TECHNIQUE
Lollipop technique is commonly used by doctors for removing the excess fat and reshaping the breast. The other reason that makes it preferable is easily hidden scars which are vertical line from the nipple through under the breast and around the nipple.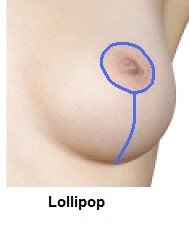 The technique that will be used depends on patient's profile and goals as it was mentioned before. In any case the patient will have long term satisfactory result. In some conditions after the surgery, breasts tend to be sagging again like after pregnancy, aging or gaining weight.