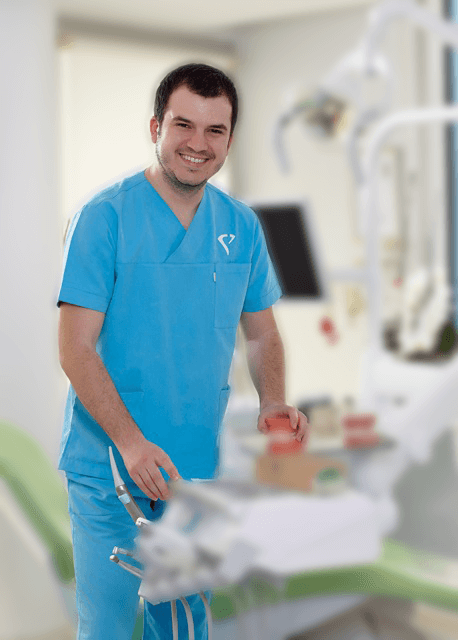 Dentist Mert Yüce is graduated from dentistry school in 2006 and started treating his patients. After graduating from dentistry he made his PHD degree and specialized in Prosthodontics. As an experienced dentist Dr. Mert Yüce has deep knowledge in porcelain veneers, dental crowns, dental implants and hollywood smile. Having more than 10 years of experience in dental treatments, Dr. Mert Yüce performed more than 10,000 dental treatments in his career
Dr. Mert Yüce gives much importance to self development and patient satisfaction. Therefore, he attends the international dental seminars regularly in order to follow the new techniques at dentistry which he applies to his patients.
Dentist Mert Yüce's patients' are very happy with the result of their new look and they all emphasize the same point that the results are so natural that nobody can recognize it.
Experience: 10 years
International Treated Patients: The United Kingdom, Ireland, Australia, The United States of America, United Arab Emirates, Saudi Arabia, Kuwait
City: Izmir, Turkey
Working Days: Weekdays and Saturday
Contact: +44 20 3575 1039 & info@cliniccenter.co.uk