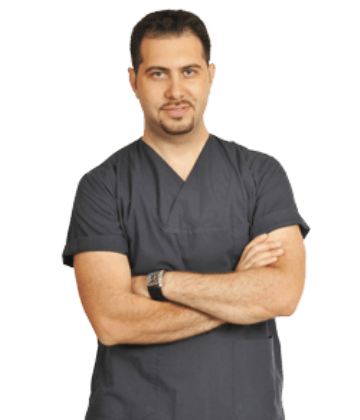 Dr Haytoglu is graduated from Hacettepe University, Department of Medicine, and in 2004 he took part in researches in Washington University Orthopedic Research Lab. St. Lous, USA. In 2010, he passed the USMLE exams in the USA and gained the right to acquire ECFMG certificate. The same year, in Case Western Reserve University, Cleveland, he had the privilege to work with the world-renowned doctor of aesthetic facial and nasal surgery and migraine surgery, Dr Guyuron. Meanwhile, he also attended cadaveric studies at Cleveland Clinic with Dr McCarty, an internationally acknowledged doctor of craniofacial surgery. His studies were presented in European Microscopy Congress (EMC2012) in Manchester,England.
He worked at Istanbul Training and Research Hospital, he also worked alongside with Dr Sozer in El Paso Cosmetic Surgery, Texas, the USA, on his special interest area; Post-Bariatric Surgery – Body Contouring.
Dr Haytoglu has several articles and oral presentation posters published in Turkey and abroad. He regularly attends national and international conferences and symposiums to keep up with the latest innovations in his area.
Experience: 10 years
International Treated Patients: The United Kingdom, Ireland, Australia, The United States of America, United Arab Emirates, Saudi Arabia, Kuwait
City: Istanbul, Turkey
Working Days: Weekdays and Saturday
Contact: +44 20 3575 1039 & info@cliniccenter.co.uk