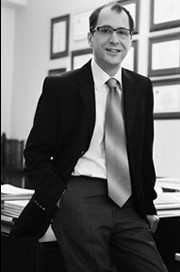 Dr. Basaran is graduated from Ankara University, Department of Medicine, and in 1988 and he holds his plastic and reconstructive surgery diploma from Hacettepe University. During his career, he took part in researches in Oslo University Hospital, Rikshospitalet, he worked at Baylor College of Medicine ( Houston, Texas, USA) and University of Alabama (Birmingham, AL) in 1998 – 1999.
Dr. Basaran continued his studies in Paris with Dr. Claude Marchac in 2002 and he gave lessons in Erasmus University (Rotterdam, Hollanda) in 2004. Dr. Basaran holds FESSH and ESFMG certificates which makes him one of the few doctors around world to be able to perform his surgeries in Europe and USA. As a member of EBOPRAS, Dr. Basaran worked with Dr Bryan Mendelson in Australia as well.
Dr Basaran has many articles and oral presentation posters published in Turkey and abroad. He regularly attends national and international conferences and symposiums to keep up with the latest innovations in his area and with more than 25 years of experience his patients are very happy with the results and the service they received while they are in hospital..
Experience: 25 years
International Treated Patients: The United Kingdom, Ireland, Australia, The United States of America, United Arab Emirates, Saudi Arabia, Kuwait
City: Istanbul, Turkey
Working Days: Weekdays and Saturday
Contact: +44 20 3575 1039 & info@cliniccenter.co.uk