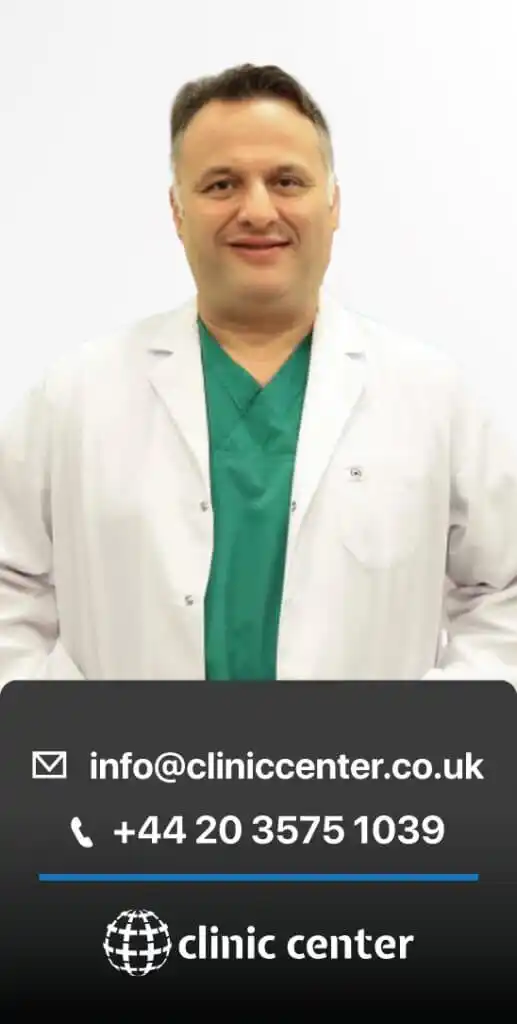 Dr. Güngör Gül is an experienced general surgery specialist who works with Clinic Center in order to provide our patients with the best gastric surgeries. Güngör Gül has been in the medical field for 24 years, following his graduation from Marmara University Faculty of Medicine in 1998.
Gül is a surgeon who believes that a doctor's biggest virtue should be empathy, hence why he has built a base of trust and empathy for his patients. He believes that this leads to the best outcome of any surgery. Güngör Gül has worked in several different hospitals throughout his career and is now continuing his services in his private practise.
He is performing gastric surgeries with Clinic Center. He is also the member of several national and international medical establishments.
Experience: 24 years
International Treated Patients: United Kingdom, Ireland, Australia, United States of America, Canada, Germany, France, United Arab Emirates, Saudi Arabia
Fields of Specialization: Gastric Bypass, Gastric Sleeve, Gastric Balloon
Memberships: Turkish Medical Association,
City: Istanbul, Turkey
Working Days: Weekdays
Languages: English, Spanish
Contact: [email protected]