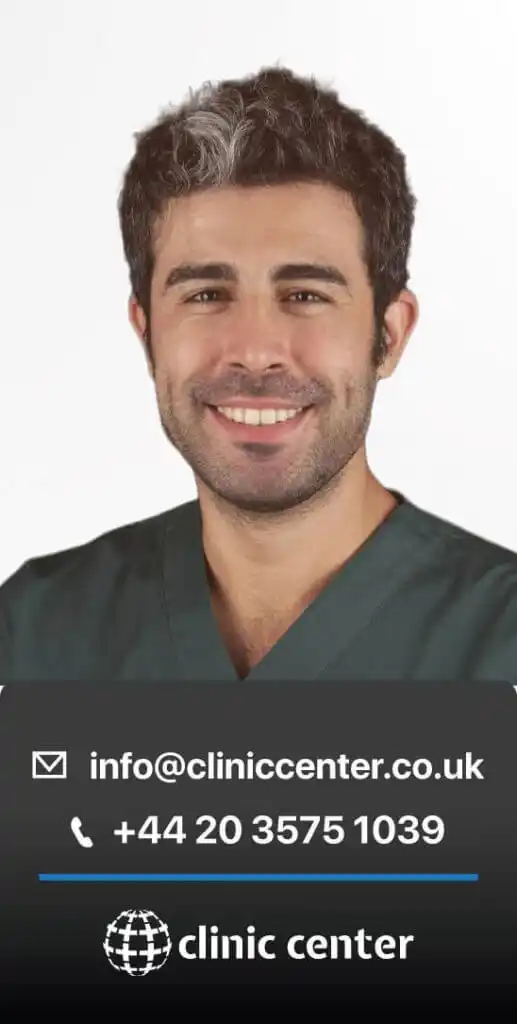 Oral and Maxillofacial Surgery Specialist

After completing his education at the Istanbul University Faculty of Dentistry, he received his specialization in the Department of Oral, Dental and Maxillofacial Surgery at Dicle University Faculty of Dentistry. He delivered thesis presentations at DST George's University Hospitals NHS Oral & Maxillofacial Surgery Department London.
By participating in courses and seminars, Dentist Bekir Durmaz improved himself in terms of oral and maxillofacial surgery field. Besides his profession in the dental field and the new techniques, he is also fluent in English, making his patients feel satisfied during the treatment. Dentist Bekir Durmaz, after attending many courses and congresses, specialized in oral and maxillofacial surgery.
Experience: 8 years
International Treated Patients: The United Kingdom, Ireland, Australia, The United States of America, United Arab Emirates, Saudi Arabia, Kuwait, the European Union Countries
Fields of Specialization: Porcelain Veneers, Dental Crowns, Dental Implants, Hollywood Smile, Root-Canal Treatment, Gingivoplasty & Gingivectomy, All-On-4, All-On-6 & All-On-8, Teeth Whitening, Dental Treatments
City: İzmir, Turkey
Working Days: Weekdays and Saturday
Contact: +44 20 3575 1039 & [email protected]
Our Dentists