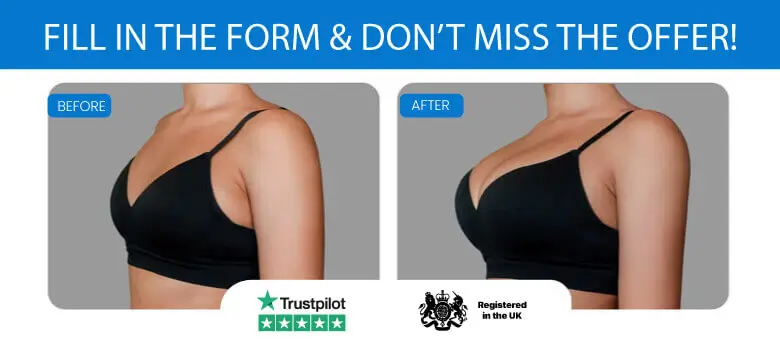 Procedure | Cost | Incisions | Clinic | Recovery | Reviews | All-Inclusive Package | Surgeons | FAQ's | Before & After | Videos
Every year, Clinic Center welcomes thousands of women who opt for breast augmentation Turkey to achieve natural boob job results at reasonable breast implants Turkey prices. If you'd like to get further information on how much breast enlargement costs in Turkey; you can simply get in contact by filling out this form.
Get Your FREE Treatment Plan NOW!
Breast Augmentation Turkey
Breast augmentation Turkey, as the name says, is a cosmetic surgery performed to increase or restore breast volume through the placement of implants. It offers to enhance the fullness and the projection of the breasts, giving them a more attractive look.
Breasts are one of the main parts of a woman's body that increase femininity. When the boobs are saggy, too small or big; this may have a significant impact on women's psychology and self-confidence. This is when such plastic surgery operations like breast uplift, breast augmentation in turkey and breast reduction come into play. Every year, thousands of women have breast surgery abroad. Especially when it comes to a boob jobs turkey, breast surgery in Turkey is at the forefront as it is in all kinds of cosmetic surgery operations.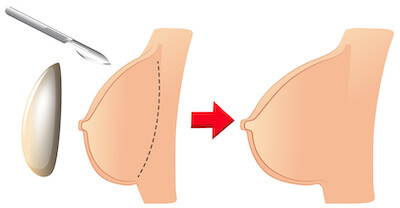 Breast implants, namely breast augmentation in Turkey, have been the most popular breast surgery for the last decade. Women with small breasts mostly choose to have breast implants in Turkey. For these reasons, breast enlargement Turkey is quite affordable and it allows women to have breast enlargement abroad carried out by the best plastic surgeons in Istanbul.
In the event that the boobs are also saggy, "Mastopexy" or breast lift with implants is often recommended to achieve more satisfying breast augmentation turkey. Breast augmentation, breast enlargement or boob job, is one of the most popular cosmetic surgeries for women of a wide age range and is among the most requested type of cosmetic surgeries carried out worldwide. The boob job is mostly preferred because of its effect to boost self-confidence, and the low risk involved in the surgery with a high satisfaction rate. Click here for the breast augmentation in turkey gallery.
Clinic Center partner doctors offer MENTOR® and MOTIVA® brand silicone-filled breast implants in four different shapes: smooth, textured, round and teardrop. Round breast implants are the traditional ones and help to create round, proportioned and soft breasts; teardrop implants create a variety of shapes and thus offer the control of post-op shapes for the breasts. Smooth breast implants have the softest feeling and they can move with the breast implant pocket, which may give more natural movement. Textured breast implants develop scar tissue to stick to the implant, thus they are less likely to move around inside after your breast augmentation turkey. Silicone implants are filled with silicone gel that resembles human fat which feels and looks like natural breast tissue.
Breast Augmentation Turkey Clinic
Whether genetics, age, weight loss or any other factor every woman deserves to improve their look and confidence. Clinic Center is here to assist you with our years of experienced and well-respected establishments and staff for turkey breast augmentation. With thousands of patients operated on from the UK and all around the world for breast augmentation in Turkey, Clinic Center being one of the top companies for breast surgery Turkey, offers the life-changing experience you have been waiting for in just a couple of days for more than affordable Turkey boob job prices. During your stay, our cars will be making your transportation from the airport to the best hotels and hospitals in Turkey for breast augmentation turkey cost. Your personal host will be with you at all times to assist you with anything you may need. After your treatment, our aftercare department and our London office will be continuously keeping in touch with you with anything you may need after your journey is over. Regarding all these services, it can be said that Clinic Center is the best company in Turkey for breast enlargement. We look forward to hearing your comments about your boob job pictures with the best service, you can get with breast implant surgery in Turkey!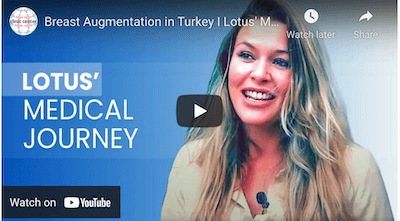 Breast Types for Breast Augmentation Turkey
Breasts have a lot of different shapes and sizes. Everyone has a unique breast. Even if your breasts might have an ordinary"sort," they are unique, they have their own particular shape and size and differences that set them apart from the next person's.
Here are some regular breast shapes;

Archetype
The archetypal breasts are full-toned and with a small point at the nipple, it's the most regular shape.
Asymmetrical
Asymmetrical breasts are two non-identical proportions. It's usual for breasts to be unsymmetrical by up to a cup size, more than half of people have some difference in their breast size.
Muscular
Muscular or athletic breasts are broader, with more muscle and less breast material.
Bell shape
These breasts resemble a bell, with a round base and a narrower top.
Close Set
Close-set breasts have no partition or a very small space between them. They are situated near the central part of your chest.
Conical
These breasts resemble cones, rather than round. This shape is more customary in smaller breasts.
East West
East West breast kind is if your nipples point to opposite sides, away from the centre of your body.
Relaxed
They have wobbly breast tissue and nipples that point towards your feet.
Round
Breast kind that has an identical amount of plumpness at the top and the bottom.
Slender
Slender breasts are slim and extended, with nipples pointing downwards.
Teardrop
The teardrop form is circular and the bottom is just a bit fuller than the top.
Silicone Breast
Silicone breast implants are produced from a polymer gel kept within an elastic cover that is used to reconstruct or for the enlargement of the female mammary tissue. The polymer gel is very stable and resistant to decay by heat or water. The gel's viscosity, which bears a resemblance to human fat, and compressibility, or firmness, are alike to natural female breast tissue.
Incisions of Breast Augmentation in Turkey
During a breast augmentation in Turkey, the plastic surgeon makes 1.5-2 inch incisions along the mammary fold or armpits to conceal scarring. As long as the patient does not have breast uplift with implants, which requires more incisions; there is no need to be concerned about scarring after turkey breast surgery.
There are different methods for breast augmentation Turkey which are decided by the plastic surgeon according to each patient and their needs, body shape and the current structure of the breasts. During your consultation, you will talk about the different types of MENTOR® and MOTIVA® breast implants and incision techniques available in detail with your surgeon prior to the operation to achieve the best natural-looking result out of your breast enlargement surgery.
The most common question that patients have before breast augmentation Turkey is about the resulting scar after the surgery. We, Clinic Center Turkey, can assure you that our reputable and experienced partner plastic surgeons will use the most ideal technique to minimize the visibility of scars, there are 3 common incision techniques to place your breast implants in Turkey: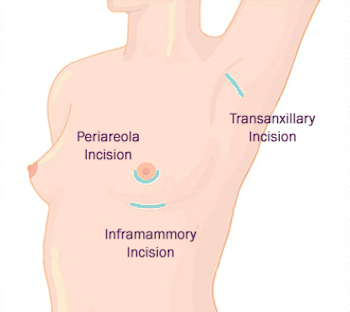 Inframammary incision: This technique involves a short incision made in the crease, inframammary unfolds, underneath the breast and leaves a thin, 1 to 2-inch scar that is easily concealed. The advantages of this incision type are that it includes a wider access point, allowing your surgeon to place larger silicone implants with precision.
Periareolar incision: This technique is performed around the outer edge of the areola, and nipples, surgeons will often use this incision if they are also performing a breast lift operation, the resulting scar.
Trans-axillary incision: This technique involves a small incision made within the armpit, through which your surgeon will place the breast implant using a specialized camera and instruments to ensure precise placement. The result is a small scar on the armpit and no scar on the breast itself.
If your breast implants are placed partially beneath the pectoral muscle -the preferred method in most cases- your breasts may seem to sit high on the chest at first. This is normal, and your implants will settle into their optimal position over the next several weeks, with final results after a couple of months.
Placement of Breast Implants Turkey
Breast augmentation Turkey is performed under general anaesthesia. The plastic surgeon places the implants through a minimal incision after choosing the ideal implant size according to such parameters as tissue capacity, chest dimension and patient's expectations.
Breast implants in Turkey can be placed either under or over the chest muscle depending on the plastic surgeon's evaluation. The implants used can be round or in the shape of a teardrop. As breast enlargement surgery takes only 1 hour and requires minimal incisions, patients can easily carry out daily activities during their breast enlargement aftercare and recovery period.
Placement of breast implants Turkey after the incisions are made, breast implants are inserted. There are 2 common ways for placement:
Submuscular or subpectoral placement: The breast implant is positioned behind your chest muscle.
Subglandular placement: The breast implant is positioned between your breast tissue and your chest muscle.
Both sub-glandular and submuscular (subpectoral) placements are acceptable for every type of implant. However, depending on your anatomy (natural tissue, weight etc.), lifestyle, and the degree of the augmentation, selected placement may differ.
Best Breast Augmentation Turkey Surgeons
Clinic Center provides its patients with high-quality cosmetic surgeries thanks to its internationally recognised and certified partner doctors. Clinic Center partner surgeons are meticulously selected taking into account their careers and international experiences. As a result, Clinic Center partner doctors are the best plastic surgeons in Turkey considering their backgrounds, experiences and specialisations in their fields. They are internationally certified and acknowledged by global core institutions such as ISAPS and EBOPRAS. You can check their backgrounds below,
Clinic Center's partner surgeons provide breast enlargement surgery with the assistance of Clinic Center Turkey to our patients with high-quality service at affordable breast implant prices.
Our skilled and experienced partner surgeons are experts in their fields and will be with you during the consultation to determine your personalized treatment plan before the surgery based on what kind of look you want for your breast augmentation Turkey and help you get the best results you want.
Another partner Dr. Cagrı Sade is a skilled plastic surgeon. Sade, who has performed breast augmentation turkey surgery for thousands of people until today, emphasizes that it is more possible to achieve successful results with the right aftercare. Clinic Center and our honoured partner surgeons will be with you during your checkups and even after you return to your country with our aftercare department to assist you with any questions you might have.
Breast Implants Cost in Turkey
When it comes to having a turkey breast implants, one of the main concerns the candidates have is finance on affordable implant-breast surgery. For those who are thinking about how much is a boob job in Turkey and looking for a wallet-friendly way, Turkey is the best place to have breast implants. In addition to successful post-operative results, the country also offers affordable breast augmentation prices. Turkey breast enlargement price is relatively lower in contrast to other countries, which makes it a perfect destination for patients who want breast enlargement abroad.
Breast augmentation turkey surgery is the right choice for many women to help with their self-esteem, to better balance their body proportions, and to feel confident with their appearance. Breast implant prices and breast augmentation surgery costs in the UK can be troubling sometimes, Turkey boobs is known to be the most affordable option compared to other average breast implants and breast enlargement costs. Although breast augmentation turkey surgery may seem expensive, do not let the cost discourage you from having your dream body come true.
Turkey is one of the best countries for breast enlargement cost thanks to its experienced medical staff, a great number of surgeries performed every year, successful results, affordable breast implants turkey prices, and government incentives for medical tourism. Breast augmentation cost depends on different variables such as the practice of the medical team, the type of breast implant and all the additional benefits included within the breast augmentation prices. Each patient has a personalized treatment plan depending on  age, body structure, surgery availability, type of natural tissue, and proportion preferences. Because Clinic Center is supported by the Turkish Ministry of Health and Economy, we hold the privilege to offer comprehensive all-inclusive packages with affordable breast augmentation Turkey prices.
Click here to view our before and after gallery. For more information on breast implant  procedures in Turkey, contact us here.
| | | | | |
| --- | --- | --- | --- | --- |
| Breast Augmentation | Breast Augmentation Cost Turkey | Breast Augmentation Cost UK | Breast Augmentation Cost Europe | Breast Augmentation Cost US |
| Breast Augmentation Costs | £4,200 – £5,000 | £8,000 – £9,500 | €7,800 – €9,000 | $10,000 – $12,000 |
Breast Augmentation Turkey Recovery
Recovery time after your boob jobs in Turkey is usually 6-8 weeks. But you might want info about what happens straight after the breast enlargement procedure in Istanbul:
Usually, nearly all breast augmentation turkey surgeries is done with general anaesthesia. So this means you're not awake during the surgery.
After the surgery is finished, you'll be taken to a room where you recover (also known as the recovery room). You'll wake up slowly whilst a team of medical professionals check you. You most probably will feel achy and groggy, this is normal.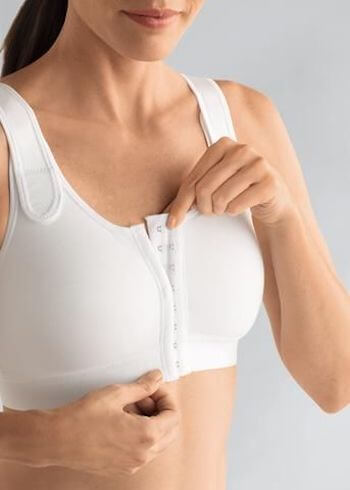 If the breast implants were placed under the muscle, you might experience tightness or muscle aches in the area. The pain will go in time as you stretch your muscles. After a few hours, you'll be a bit better, mainly less groggy.
You will be staying at the hospital for one night (if you don't want to, you should inform the Clinic Center partner doctor about this). You'll notice that you have a post-breast augmentation bra. Before you are discharged, the Clinic Center partner doctor will give instructions on what to do.
What to do when you are out of the hospital?
3-5 Days After the Breast Augmentation Turkey
During the first 3 to 5 days, you probably will feel very uncomfortable. Your doctor will prescribe what is required so that you won't be in too much pain.
A bit of bleeding from the incision sites is normal. But if you're concerned about any bleeding, talk to your doctor.
1 Week After the Breast Augmentation Turkey
Pain should be a bit more bearable to minimal now.
If your doctor has agreed to it, you can slowly start doing your light daily activities.
Next 2-3 Weeks After the Breast Augmentation Turkey
During this time, swelling and soreness are normal. But it ought to steadily get better.
If you have a job that is physically demanding, you'll need to take time off for 3+ weeks. You shouldn't do heavy lifting and activities like running.
2 Months After the Breast Augmentation Turkey
Around 2 months later, you should be nearly fully healed, but this depends on how quickly your body heals.
Breast Augmentation Turkey Results
The best way to decide whether or not breast augmentation Turkey is right for you is to meet with one of our best plastic partner surgeons for online breast enhancement consultation. Check out the gallery for the results of the breast augmentation surgery.
Restored ideal body proportion,
Firm and large breasts that enhance self-esteem (wearing bikinis and tops confidently),
Healthy and mature appearance for a woman with small breasts
Anyone who is considering getting breast enlargement surgery abroad expects to have a natural-looking boob job, meaning not the typical fake breasts you might see around. When carried out by an experienced plastic surgeon under high-quality standards, breast enlargement is a safe procedure that provides satisfying results. So, doing thorough research to choose the best place for breast augmentation in Turkey plays a key role. And Clinic Center is here for you with our experience in breast augmentation surgery.
Since it is a minimally invasive surgery, breast augmentation recovery time is quite short. However, as in every cosmetic surgery operation, it takes 6 months to 1 year before patients can see the final breast augmentation result, namely when the post-operative swelling is completely gone and the scar has turned into a lighter shade.
Breast Augmentation Turkey Before and After Gallery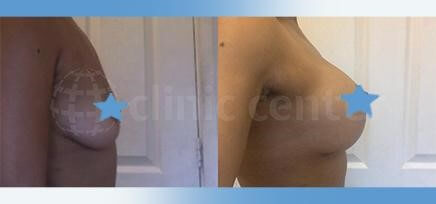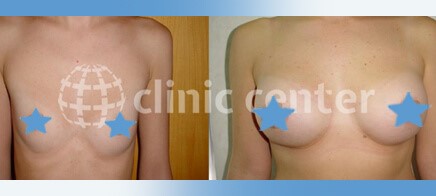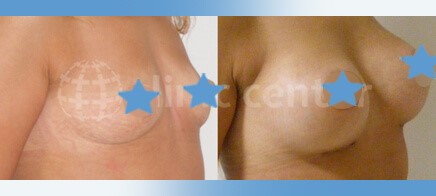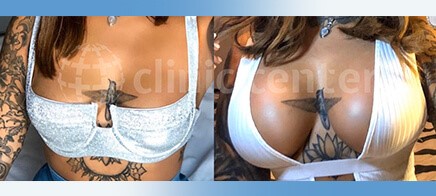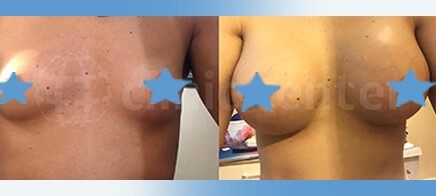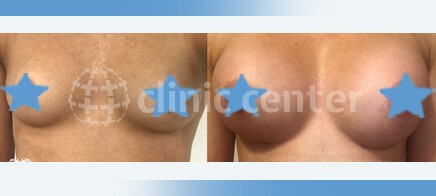 >>Click here to see more before and after pictures
Breast Augmentation Turkey All-Inclusive Package
With this all-inclusive package, you will have a trouble-free journey from your home to Turkey after having a successful breast augmentation in Turkey. For your maximum comfort, Clinic Center will arrange everything you may need. Here are the details:

Internationally Certified Doctors
Clinic Center partner plastic surgeons are selected after a close screening and hold reputable EBOPRAS, ISAPS and ASAPS memberships. With us, you can be certain that you are in good hands during your journey for breast enlargement in Turkey

Special Group Discount
The more the merrier! You and your friend will benefit from a special discount in the case of bringing them along with you for breast augmentation in Turkey.

Medical Garments, Support Bra etc.
Clinic Center will provide you with the necessary equipment to be used after surgery for each patient and will make sure you have the right post-breast augmentation bra for you.

Accommodation at a 4-Star Hotel
Having surgery whether it is small or big requires efficient resting for a full recovery. That is why Clinic Center will make sure you have one of the best and most comfortable stays until your departure by providing you with the best hotels in Turkey for medical tourism.

Transfers with VIP Car
Airport to and from the hotel, and hotel to and from the hospital/clinic is provided by Clinic Center.
International Patient Host
Different countries, different people. How will you manage everything? Your international host will accompany you during your medical journey in Turkey.
Breast Augmentation Turkey Aftercare
Instructions below are everyday information to be followed before and after your breast augmentation procedure in Turkey. Clinic Center does not take the responsibility for the accuracy of these instructions. The instructions of your surgeon in Turkey after breast augmentation in Turkey should be followed.
Pre-Operation Instructions
Important Note :
Surgery will be cancelled if there is any chance that you are pregnant.
Two Weeks Before Breast Augmentation Turkey:
Do not use spirits or nicotine products; chew, or pipe tobacco. Nicotine affects the healthy circulation of the body and may affect the result of your breast surgery and increases the risk of complications with anaesthesia.
Do not take any products containing Vitamin E and any medical products out of your doctor's information.
One Day Before Breast Augmentation Turkey:
DO NOT EAT OR DRINK ANYTHING AFTER MIDNIGHT. Fasting is required to receive sedation for surgery.
Day of the Breast Augmentation Turkey:
You may shower on the morning of surgery.
Do not wear makeup, hair sprays or gels, nail polish or false eyelashes.
Please wear loose-fitting clothing and avoid anything that must be pulled over the head.
Do not wear jewellery, or bring valuables to your breast augmentation in turkey surgery.
Post-Operation Instructions
Avoid swimming pools and using creams on the treated area
Avoid smoking and drinking spirits for at least two weeks
Keep the sterile bandage on the scars for a day, etc.
You may walk around on the day of surgery and after to prevent body fluid clots from developing and also move your legs frequently.
It is normal to feel tired for the first few days. Do not exercise for the first week. After this week, you may resume low-intensity, lower-body exercise; however, avoid using the upper body muscles for 3 weeks. You may resume all exercise/activity after 3 weeks thereafter. When you do resume exercise, you should wear a supportive bra to minimize bounce and droop of the breasts.
Drink plenty of fluids (8-10 glasses/day) for the first week to keep well hydrated (fizzy drinks don't count).
Take all products as instructed by your surgeon. Take your pain product before your pain becomes severe as incisional discomfort for the first 24 hours after breast augmentation in Turkey is expected.
Some bruising and swelling are expected and takes between 3-6 months to see the final results.
Wear the surgical stockings for at least 5 days after breast augmentation surgery.
You will have a steri strip (adhesive bandage) in place over your incision. Please keep your dressing clean and dry to prevent infection.
You may take a full shower 3 days after your breast augmentation in Turkey. It is okay to get the steri strips wet at this point, but do not remove them. You can gently pat yourself dry with a towel or use a blow dryer (cool setting) to dry the steri strips.
Please wear your post-breast augmentation bra for at least 3 weeks which will provide additional support.
Breast augmentation in Turkey is an inpatient surgery, and is performed under general anaesthesia. It is very important for you to follow your plastic surgeon's instructions to ensure your healing process develops optimally.
We need to emphasize that nothing can stop the ageing process of your body, breast tissue will change eventually. Weight fluctuations and pregnancies may affect your results over time.
Breast Augmentation Turkey Fast Facts
| | |
| --- | --- |
| Procedure: | Breast Enlargement/Augmentation/Implant |
| Duration: | 1 to 2 hours |
| Stay: | 4 nights hotel |
| Anaesthesia: | General anaesthesia |
| Recovery: | 7 to 10 days to return to work |
| What to bring: | Comfortable clothes (sweatshirts, button-down or zipped shirts etc.) |
| Side Effect: | Temporary swelling, bruising, soreness, discomfort, nipple sensitivity, numbness |
| Complications: | Scars, Bleeding, Seroma, Infection, Extrusion, Swelling, bruising and pain, Asymmetry, Increased or reduced sensation, Damage to deeper structures, Unsatisfactory result, Change over time, Allergic reaction (chest infection, body fluid clots, heart attack or stroke and death) |
| Exercise: | 3 to 4 weeks after |
| Scars: | Yes (depending on the incision type) |
| Pain: | Slight (depends on the patient) |
| Results: | Immediate (final results after 4 to 6 months and may change due to pregnancy, gravity, weight or age) |
| Multiple surgeries: | Breast lift, liposuction, nose surgery |
Breast Augmentation Turkey Reviews
These breast augmentation in Turkey reviews were written by our real patients at their own request explaining and sharing their experiences about getting breast augmentation in Turkey in an impartial and reliable manner. You can find the same breast implant Turkey comments on online platforms.
Alex, UK
I got a tummy tuck and breast lift and implant. I found Clinic Center and the staff brilliant. They have really helped me understand everything that was going to happen and made sure I understood every step. The hospital is spotless and the aftercare is amazing. I strongly recommend this clinic. Fantastic clinic. Very professional and friendly. They could not do enough for me and were always there when I needed them.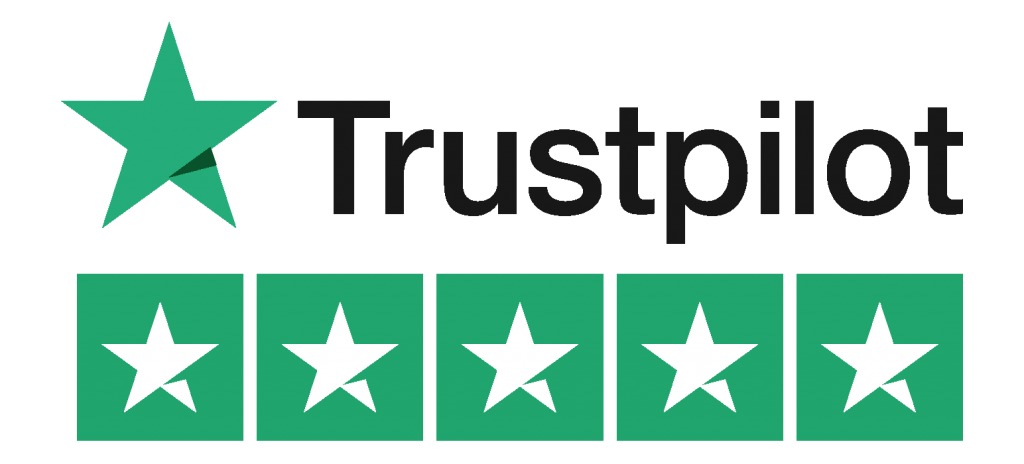 Oriola, Italy
I come from Italy and I had a breast augmentation. Not just me because my husband had a hair transplant. We were positive until we went to Istanbul to do our surgery because we read a lot of positive reviews on the Clinic Center. Then what about the experience here, from airport-hotel transportation you understood that everything would be perfect. We came to the 4-star hotel, all clean and beautiful …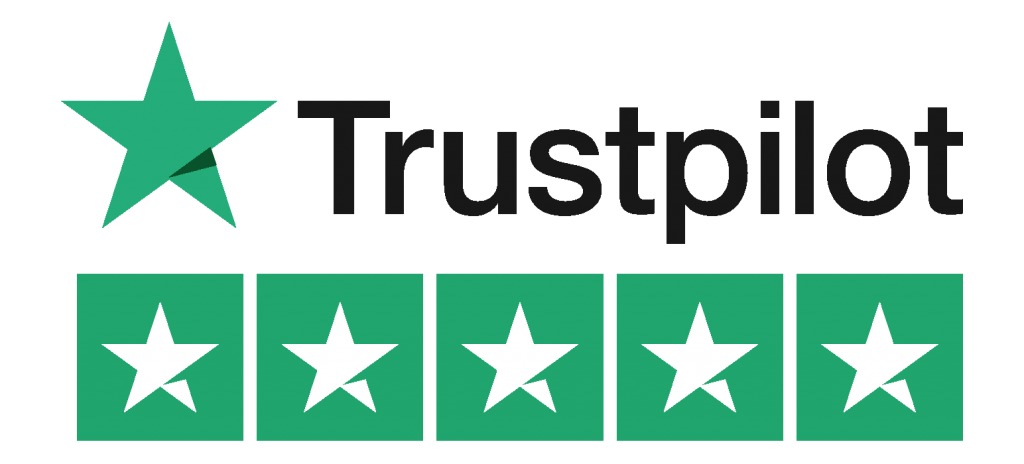 Sabrina, US
I had a breast lift on one side as well as implants. The lift was done from the areola on the right side using a crescent incision and then I had the implants inserted via an incision under the breasts. I am very happy with the overall appearance and feel of the procedure and implants. The lift made the breasts symmetrical and now they are identical in size and shape after the implants. The healing is going well and the areola …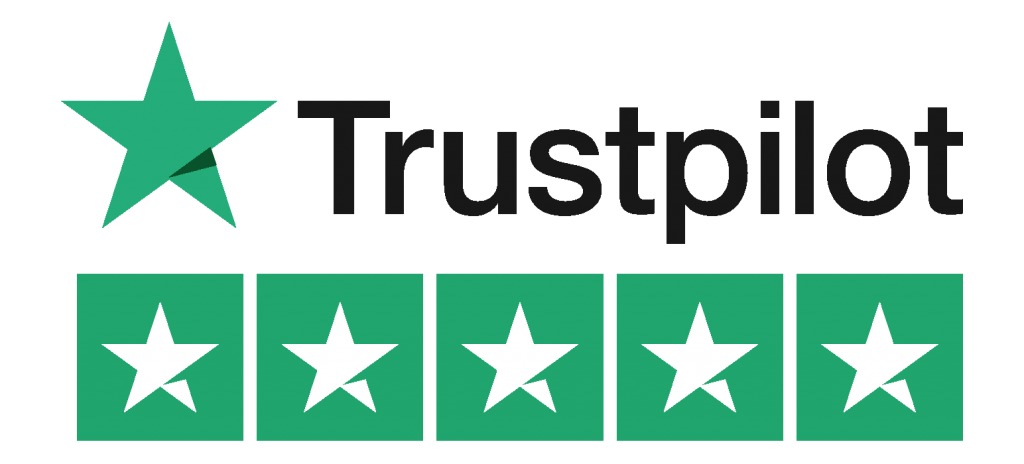 Sally, UK
We came to Turkey for my wife's breast enlargement surgery and everything was great with Clinic Center services. They provided us transportation from the airport to the hotel and also from the hotel to the airport which was important for us since that was the first time we came to İstanbul. We didn't face any problems during my wife's treatment thanks to our helpful host. She was always with us and made us feel better during my partner's surgery. And my wife was faced with a satisfactory result at the end of her treatment.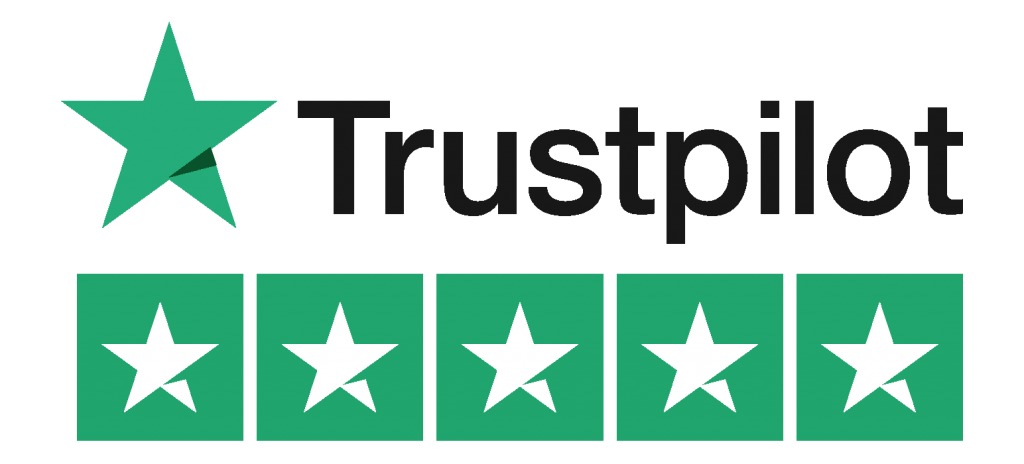 Bianca, UK
Came to Clinic Center to have a breast augmentation and lipo with fat transfer. I can honestly say the whole experience has been amazing. From the airport transfers to after surgery, the patient coordinators, and nurses have been amazing. I will definitely recommend Clinic Center to anyone having surgery.

https://www.whatclinic.com/cosmetic-plastic-surgery/turkey/istanbul-province/istanbul/clinic-center-istanbul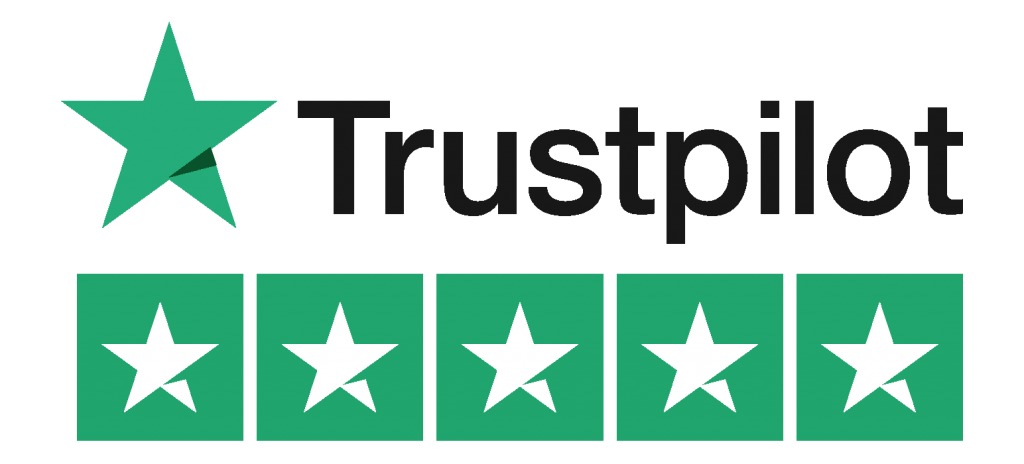 Stilyana, Germany
I had a breast augmentation at Clinic Center. I am insanely happy with the whole team. My doctor was Hakan Gündogan. He is such a grateful person, I am glad that I have him as a doctor. I felt I was in good hands. They have been fully supportive of my journey from start to finish. I have not had any cosmetic surgery before and had my first experience with Clinic Center and I am so happy with both the service and the result. If I ever decide to have another surgery, I would do it again with Clinic Center.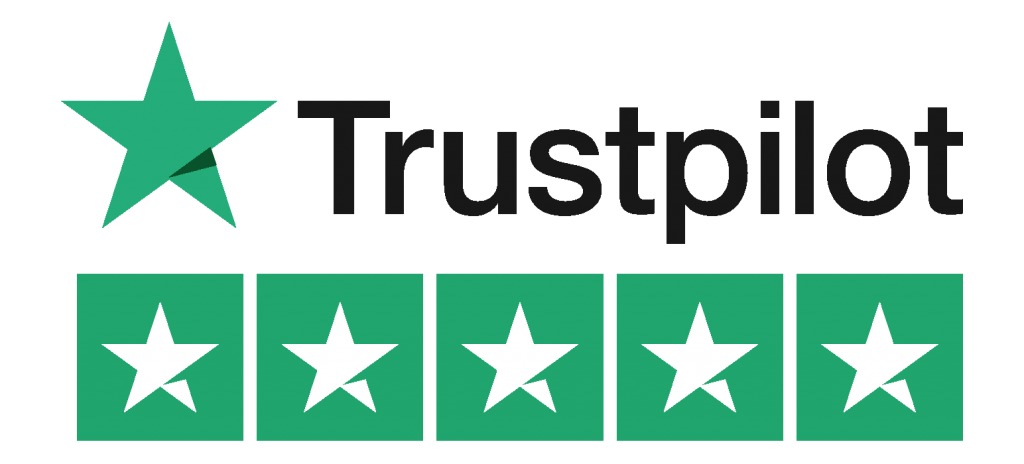 Breast Augmentation Turkey Frequently Asked Questions
Will I be able to breastfeed after I have a breast implant?
Yes. You can breastfeed after you have a breast enlargement operation, the implants are compatible with breastfeeding and do not interact with the mammal zone and no leakage from your silicone into the milk.
Are the partner breast augmentation surgeons of Clinic Center experienced and qualified enough?
Absolutely. All Clinic Center partner breast enlargement surgeons are highly experienced and qualified with a strong educational and professional background. They are very well-known in their respective field.
Which implant brands are used for breast enlargement?
Our partner surgeons prefer to use FDA-approved MENTOR® and Motiva® breast implants that are considered the best in the world. With a high product range and type, MENTOR® and Motiva® brand implants adapt perfectly to the entire body and have a lifetime warranty.
Are silicone breast implants safe?
Yes. Medical research proves that silicone implants are safe and do not affect the natural functioning of the breasts.
What does CC mean for breast implants?
If you've done some research into implant sizes, you might have come across the term CC. Breast implant size is measured in cc's which stands for cubic centimetres and refers to the volume of the breasts. In general terms, cup size is equivalent to 100cc depending upon breast size to start.
Am I going to lose the sensitivity of my nipples after having breast augmentation Turkey?
Nipple sensitivity usually returns to normal sometime after the breast implant. In some cases, the nipple sensation may increase or decrease after the breast augmentation in Turkey. It is all normal and must be considered a post-operative effect. It is extremely rare to lose the total sensitivity of nipples.
How much does a turkey boob jobs cost?
When you think about how much a boob job in the UK, breast augmentation, Turkey costs more than reasonable. Clinic Center assists to provide the best breast enlargement with its competitive affordable breast implants turkey prices that the type of breast augmentation or the degree of enlargement does not determine the breast augmentation cost.
Will I have breast implant rippling?
No, our highly skilled and experienced partner plastic surgeons work with the right methods and recommend the right size implants that are suitable for your boob job, you won't encounter breast implant rippling this is a preventable problem.
What type of bra should I wear after a boob job?
After your boob job in Turkey Clinic Center will supply you with a post-breast augmentation bra, After a month you can switch to sports bras. Patients should wear a soft, stretchable sports bra that is snug and has no wire in it.
What are the pros and cons of breast implants?
As long as you choose the right place to do it with experienced doctors who will suggest you your right size there are no cons, you will feel happy and confident with your new breast shape, breast implants last a long time, the surgery is customized to your needs and body structure and you will look better in clothes.
Breast Augmentation Turkey Patient Review Videos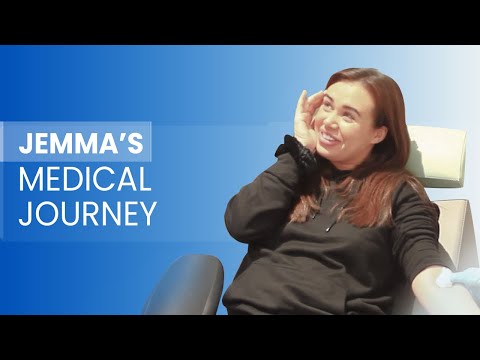 >>Click here to watch more patient journey videos
Disclaimer
The information on this site is not intended or implied to be a substitute for professional medical advice, diagnosis or treatment. All content, including text, graphics, images and information, contained on or available through this website is for general information purposes only. It is not advice on your specific needs and circumstances. It does not replace the need for you to have a thorough consultation, so you should get advice from a suitably qualified medical practitioner. Please bare in mind that as with all operations, there are risks involved in having cosmetic surgery.