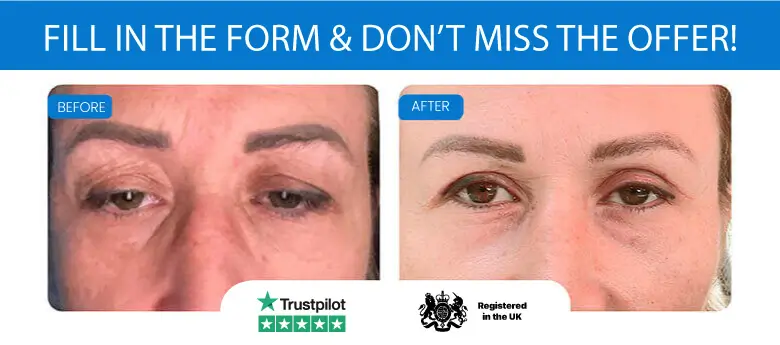 Procedure | Cost | Types | Clinic | Recovery | Reviews | All-Inclusive Package | Surgeons | FAQ's | Before & After | Videos
There is a saying: "Eyes tell a lot."  But do they always tell the truth? When upper eyelids are sagging or lower eyelids are puffy; eyes can tell lies about your age, making you look older and exhausted. These conditions are caused by the excess eyelid skin or fat tissue under the eyes, which can be effectively removed only through upper and lower eyelid surgery in Turkey, this procedure is called, blepharoplasty or eyelid lift surgery. Share your contact information with us to learn more about Clinic Center's offer for an affordable eye bag surgery turkey cost.
Get Your FREE Treatment Plan NOW!
What Is Upper Eyelid Surgery | Lower Eyelid?
Skin loses laxity and firmness over time due to reasons like gravity or heredity. Sagging starts earlier especially on body areas where the skin is thinner, eyelids, for instance. This is when the excess skin on upper eyelids must be removed through a horizontal incision, which is called an upper eyelid surgery Turkey.
Eyelid surgery Turkey gives you a youthful and charming look while lower eye bag surgery saves you from the exhausted and sleepy expression. Being among the safest cosmetic surgery operations abroad, hooded eye surgery is carried out by talented plastic surgeons at a reasonable blepharoplasty cost in Turkey.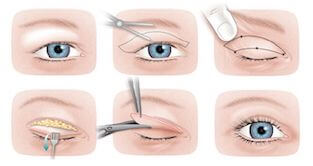 Being a minimally invasive procedure, upper eyelid lift can be carried out under local anaesthesia and takes around half an hour. On the other hand, it takes approximately one hour to perform lower eyelid surgery, where the excess skin and fat tissue under the eyes are removed to eliminate wrinkles and puffiness. Lower eyelid surgery in Turkey is performed under general anaesthesia contrary to upper eyelid surgery as it is more complicated.
Check our eyelid surgery patients' gallery to see the stunning results of the procedure.
In order to get more information about eyelid surgery in Turkey contact us.
Eye Bag Removal Turkey | Eye Bag Surgery Clinic
Blepharoplasty is among the top 5 in cosmetic surgeries worldwide and Turkey has ranked among the top ten destinations for patients thinking about eyelid surgery abroad for many years due to its experienced doctors, successful procedures and affordable costs for plastic and cosmetic surgeries. So it can be said that Turkey is among some of the best country for blepharoplasty.
Although upper and lower eyelid surgery is a simple and a minimally invasive cosmetic surgery procedure, it must be carried out by qualified surgeons in a well-equipped operating room because otherwise the patient may end up with asymmetrical eyelids or several complications. Eye lid surgery in Turkey is completely safe and effective as the county has highly experienced surgeons using the latest techniques and technologies. Another reason why excess eyelid skin removal in Turkey is a wise choice is that the county offers a quite affordable eye bag surgery cost when compared to other countries. An upper eyelid surgery cost uk would hurt your budget way more than a surgery in Turkey. The biggest factor is the fact that Turkey is an inexpensive country that has lower living costs in contrast to European countries. However, this does not mean that the quality of the surgeries are lower. As Clinic center, we work with some of the best blepharoplasty surgeon in turkey.

Your eye lid surgery in Turkey assisted by Clinic Center starts with a free consultation between you and your doctor. You have the time you need to explain your problems, needs and wishes for your eyelids. Your doctor checks your eyelids, listens to your problems and examines your case. Then he or she gives you general and detailed information about your case, what can be done and how it can be done. The type and technique of eyelid surgery suitable for you is decided in your consultation and the areas where the skin or fat will be removed are marked.
Depending on the case, you are given general or local anaesthesia during your droopy eyelid surgery. An eye plastic surgery takes approximately 1-2 hours depending on the number of surgeries to be performed. An upper, a lower or both eyelid surgeries can be performed at the same time.
Blepharoplasty surgery is an easier and risk free surgery compared to other cosmetic surgeries. Your professional surgeon makes the incisions differing based on the type and area of surgery. Excess fat, skin is removed, muscles are tightened and other necessary processes are followed according to your case. Then your surgeon closes incisions with stitches trying his/her best to provide minimum scar visibility.
Before you go back to your country, you have a check-up with your doctor in which your stitches will be removed and you will be given post-operative instructions regarding your eyelid surgery in Turkey. During this appointment, you can also learn more about the eyelid surgery cost Turkey.
Types of Eyelid Surgeries
There is not only one standard technique used to perform blepharoplasty surgeries. The technique is decided based on your current problems and needs and your doctor's preference. There are mainly two types of eyelid surgery carried out in Turkey:
Upper Blepharoplasty in Turkey
It is an intervention that is performed through micro-incisions on the natural crease of the upper eyelids to remove skin and excess fat caused by ageing or heredity. The objective of this intervention is to give patients a more rested and rejuvenated appearance.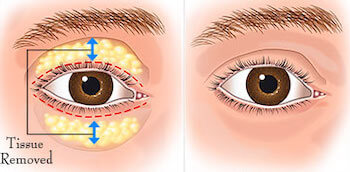 Lower Blepharoplasty in Turkey
It is an intervention that is performed to remove under-eye bags. It is carried out through an external incision along the lash line, which effectively prevents scarring.
In cases where patients have both sagging upper eyelids and under-eye bags, upper and lower eyelid surgery abroad can be performed at the same time as a combined surgery.
There are two more popular types of eyelid surgery which have to be mentioned:
Almond Eye Surgery
Asian Eye Surgery
Almond Eye Surgery
Almond eye procedure is a procedure very popular amongst Hollywood stars, and celebrities all over the world. Depending on the ancestry, almond eyes are reckoned to be more beautiful, captivating and young looking. Almond Eye procedure creates a bit higher lateral canthus with the lower eyelids sitting precisely at the lower border of the iris with no scleral appearing. So basically, the eye is slightly pulled upward to make it look bigger and to make the eyes look deeper.
Asian Eyelid Surgery
Asians and people with Asian roots generally have single eyelids, so they don't have visible folds and creases in their upper eyelids. This feature causes eyes to look smaller, puffy or a tired look. Asian eyelid surgery generally includes a small incision made in the upper eyelid from which the excess tissue containing fat and skin will be removed. With this incision, an eyelid fold is imitated. Asian eyelid surgery is designed to keep ethnic origin and glamorise the face and eye shape at the same time.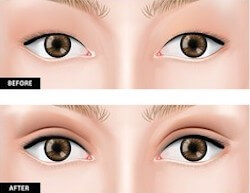 Best Blepharoplasty Surgeons In Turkey
Clinic Center is providing its patients with high quality cosmetic surgeries thanks to its internationally recognised and certified partner doctors. Clinic Center partner surgeons are meticulously selected taking into account their careers and international experiences. As a result, Clinic Center partner doctors are the best plastic surgeons in Turkey considering their backgrounds, experiences and specialisations in their fields. They are internationally certified and acknowledged by global core institutions such as ISAPS and EBOPRAS. You can check their backgrounds below,
Clinic Center's partner doctors do upper eyelid surgery and lower eyelid surgery with the assistance of Clinic Center Turkey to our patients with top-quality service at reasonable eye lift surgery cost.
Our experienced and talented partner surgeons are the best in their fields and will answer all your consultation questions to decide on your custom treatment plan before the operation based on what kind of look you want for your eye cosmetic surgery in Turkey and help you get the best results you want. We guarantee that all of our partner surgeons have a lot of experience in the field of blepharoplasty UK.
As said by Clinic Center's partner Dr. Hakan Gundogan, eye plastic surgery can be successful, depending on the skill of the doctor performing the surgery and the ability of the team. According to Gündoğan, the more skilled procedures done with proper techniques, the more adequate the results will be.
Another partner Dr. Aydın Gozu concurs with Gundogan. Gozu, who has done uneven eyelids for thousands of people till today, underlines that it is more possible to get successful results with the right aftercare. Clinic Center and our respectable partner doctors will be with you during your check ups and even after you go back home with our aftercare department to assist you with any questions you might have.
Eyelid Surgery Results
Eye bag surgery results are visible immediately after surgery. It is normal to have swelling for three to four weeks. Scars may appear pink in the first few months; however, they will gradually disappear until they become an almost invisible clear line. The surgeon also prescribes healing and scar creams, which will support blepharoplasty recovery. As long as patients follow the post-operative instructions, the surgery does not cause any complications. The results of upper and lower eyelid surgery in Turkey, a younger and fresh appearance, remain for years; in many cases the results are permanent.
After your eyelid surgery in Turkey, you will have achieved:
• Youthful look
• Natural and beautiful looking eyelids
• Highly increased self-esteem
Click here to see our eyelid surgery before and after gallery.
Under Eye Surgery Turkey Before and After Gallery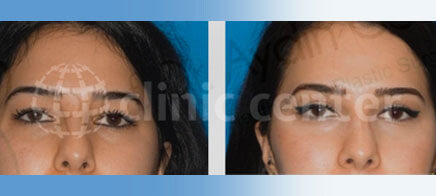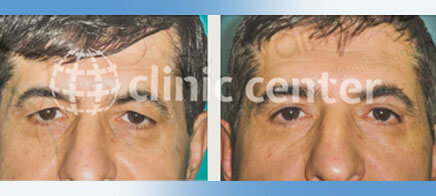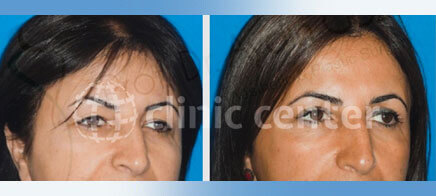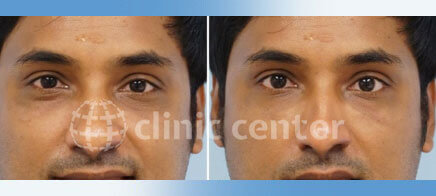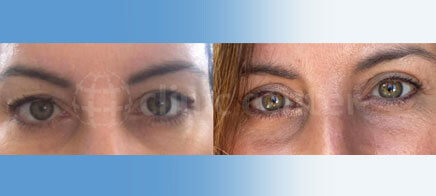 >>Click here to see more before and after pictures
Eyelid Surgery Prices in Turkey
How much is blepharoplasty?
Opting for an excess eyelid skin surgery abroad is most probably because of the affordable blepharoplasty cost. In terms of financing, Blepharoplasty in Turkey is the best option for those who want to have an affordable under-eye surgery. Although lower eyelid surgery cost is higher than upper eyelid surgery all around the world, Turkey still offers the most affordable prices.
To get further information on our treatments and find out how much blepharoplasty cost is in Turkey, you can simply get into contact with us online. This way, you can get more information on Blepharoplasty price Turkey.
| | | | | |
| --- | --- | --- | --- | --- |
| Eyelid Surgery | Eyelid Surgery Cost Turkey | Eyelid Surgery Cost UK | Eyelid Surgery Cost Europe | Eyelid Surgery Cost US |
| Eyelid Surgery Costs | £2,200 – £3,000 | £4,000 – £5,000 | €4,500 – €5,800 | $5,500 – $7,000 |
Eyelid Surgery All-Inclusive Package
Clinic Center offers you an all-inclusive package of eyelid surgery in Turkey. Here are our all-inclusive package details:

Best price guarantee
As Clinic Center, we guarantee to offer you one of the most affordable eyelid surgery cost in Turkey.

1 night hospital stay
You need 1 night stay in hospital after your eyelid surgery in Turkey. We will arrange it for you before your arrival.

Discount for group bookings
Clinic Center offers a discount for group bookings. You are welcome to invite anyone thinking about plastic surgery.

4 nights of accommodation at a 4 star hotel
Clinic Center provides your accommodation for 4 days in a 4 star hotel for a comfortable stay during your eyelid surgery in Turkey.

Transfers with VIP car
All of your transfers to and from the airport, hotel and hospital will be arranged by us.

Personal host
Whilst you are being prepared for your surgery you will have a host there to help you with the paperwork and if necessary communication with the hospital staff.
Eyelid Surgery Recovery
The following instructions are general information to be followed before and after an eyelid surgery. Clinic Center does not take responsibility for the accuracy of these instructions. The instructions of your surgeon after your eyelid surgery in Turkey should be followed.
Pre-Operation Instructions
Stop taking any medications or any vitamin supplements containing aspirin, ibuprofen (e.g. Advil, Motrin, Aleve etc.), all herbal medicines and all diet pills because they can affect blood clotting and may cause complications about blood pressure, heart rate and respiratory.
Stop smoking before at least 4 weeks. Nicotine slows the healing period down.
Stop drinking alcohol at least 2 days before your surgery.
Do not use any kind of medication without your doctor's permission.
Night/Day of the Surgery:
Do not eat or drink anything 6-8 hours before your surgery.
Prefer clothing (button-top and pull on pants, zipped shirt, sweatpants etc.) that does not need to be pulled over your head.
Leave your valuables at your hotel.
Do not wear contact lenses.
Do not wear make-up, jewellery or apply any kind of lotion, cream etc. to your face.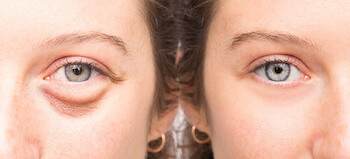 Post-Operation Instructions
Bruising and swelling can be normally expected after eyelid surgery. It may last 2 weeks or longer depending on your body and aftercare.
Strictly avoid excessive facial movements especially sneezing and coughing for the first week.
Restrict your movements after your surgery.
Strictly avoid sun exposure.
Sleep and rest in an upright position. (Like on 2-3 pillows)
Keep away from bending down and heavy lifting for at least 1 month.
Keep away from strenuous activity for at least 4 weeks.
Sex is not recommended for at least 2 weeks after your surgery.
Apply ice and cold compresses on your eyes based on the instructions of your surgeon.
Eyelid Surgery in Turkey Fast Facts
Length of procedure:
Approximately 1- 3 hours
Recovery period:
5 – 7 days to go back to work
Complications:
Scars, Bleeding, Seroma, Infection, Extrusion, Swelling, bruising and pain, Asymmetry, Increased or reduced sensation,
Damage to deeper structures, Unsatisfactory result, Change over time, Allergic reaction (chest infection, blood clots,
heart attack or stroke and death), Eyelid position
Exercise:
After 3 weeks
Stay:
1 night in hospital, 4 nights in hotel
Scars:
Non-existent after healing
Potential candidate:
Patients with sagging eyelids and big eye bags
Stitches:
Removed in last check up by Clinic Center doctor
Results:
Patients with sagging eyelids and big eye bags
Combination of surgeries:
Mostly face lift, eyebrow lift, forehead lift
Eyelid Surgery Patient Reviews
Here you can read what our patients thought of their experiences with us;
Feeney, Turkey
I decided on the clinic because of the reviews and price. I have had a facelift, upper/lower eyes, and neck. I can't fault the care. From being met at the airport to a host taking me to the hospital from the hotel. The hotel is comfy and clean but there isn't a lot to do on foot around it. I go home tomorrow after a week so I am still healing but happy with the work. I would say take all the medication given and use the creams. Sleep on your back slightly angled. I didn't realize I would be bruised for quite so long but I think it will all be worth it. Bring reading material and an iPad, WiFi connection is excellent. Care was excellent before, during and after.
https://www.whatclinic.com/cosmetic-plastic-surgery/turkey/istanbul-province/istanbul/clinic-center-istanbul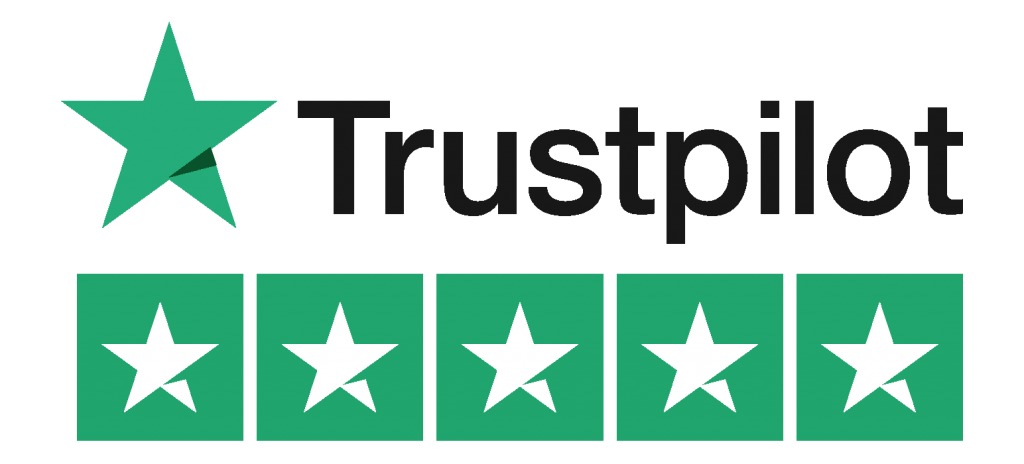 Neisa, Ireland
I had lower eyelid surgery with this clinic and I was very impressed with the service and the professionalism of the staff at the clinic. I was a bit nervous at first but when I met the doctor, he made me feel at ease and relaxed. My surgery was very successful and my results are fabulous already. Overall, it was a great experience. All people in the clinic were friendly and caring. The hospital was clean, the hotel was comfortable and close to clinic. If you are looking for a best quality treatment with a great price, Turkey is the right place. Thank you to all staff, you are all great!!


https://www.whatclinic.com/cosmetic-plastic-surgery/turkey/istanbul-province/istanbul/clinic-center-istanbul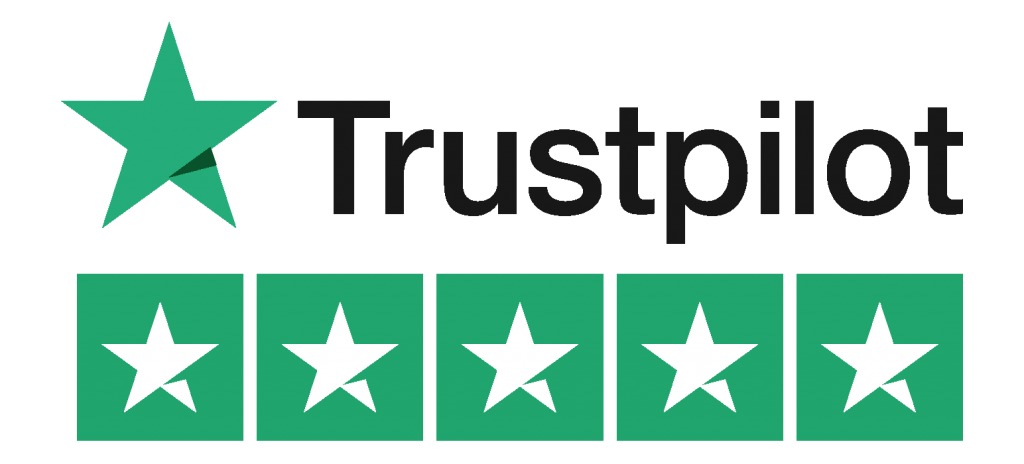 G, Turkey
I did eyelid surgery and breast implants with lift and nose reshaping and I am happy with the results. It was good decision to go to Istanbul and I also recommended a lot of my friends to book with Clinic Center.My surgery went well and I am happy with results. I only didn't like the hotel housekeeping but the hospital and nurses and doctor are amazing. Thank you and I will come back for more.





https://www.whatclinic.com/cosmetic-plastic-surgery/turkey/istanbul-province/istanbul/clinic-center-istanbul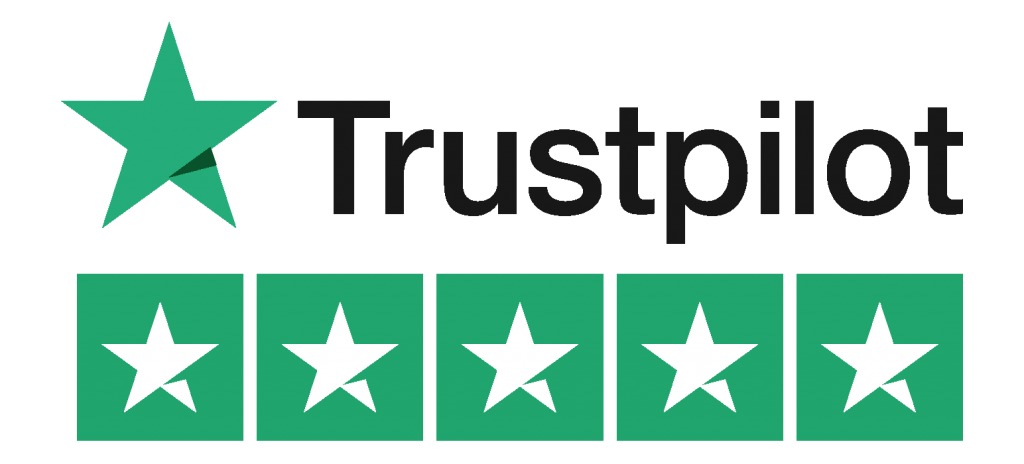 Eyelid Surgery Frequently Asked Questions
What is eyelid lift surgery?
Eyelid surgery is a surgical procedure generally done for cosmetic reasons to improve appearance removing bagginess and droopiness in your eyelids.
How long is the surgery?
Depending on the case and the number of surgeries to be combined, an eyelid surgery may take approximately 1-2 hours.
Can men have surgery for asymmetrical eyes in Turkey?
Of course. Eyelid surgery can be performed for every patient regardless of gender.
Will scars be visible after eyelid surgery?
Whether in upper or lower eyelid surgery, incisions are made within the contour of eyelid or very close to eyelid line, so they will not be fully visible. Besides, Clinic Center partner doctors try their best to provide minimum visibility of scars after surgery.
Are the eyelid surgery results permanent?
Though it is closely related with the ageing process, the results of an eyelid surgery generally last for many years, sometimes even lifelong!
What is the excess eyelid skin surgery cost in Turkey?
Thanks to cheap living costs and the local health system, excess eyelid skin procedure cost in Turkey is lower compared to European countries.  While the exact amount that you have to pay varies according to your case, Clinic Center guarantees to offer you one of the most affordable eyelid surgery cost in Turkey.
Under Eye Surgery Patient Review Videos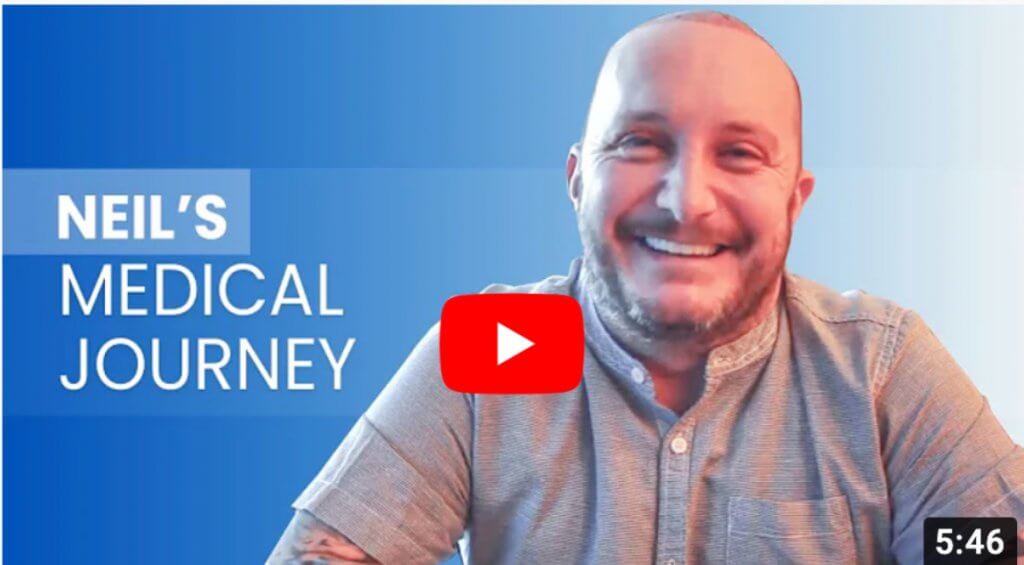 Disclaimer
The information on this site is not intended or implied to be a substitute for professional medical advice, diagnosis or treatment. All content, including text, graphics, images and information, contained on or available through this website is for general information purposes only. It is not advice on your specific needs and circumstances. It does not replace the need for you to have a thorough consultation, so you should get advice from a suitably qualified medical practitioner. Please bare in mind that as with all operations, there are risks involved in having cosmetic surgery.