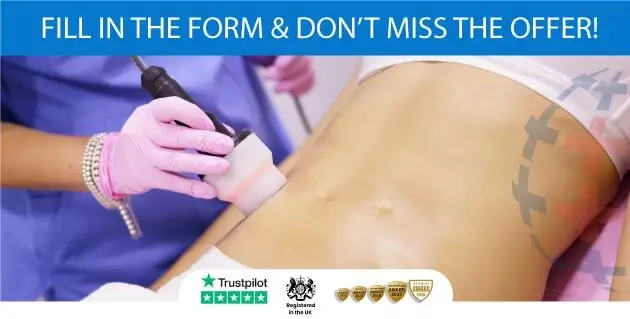 Get Your FREE Treatment Plan NOW!
What is Fat Freezing, CoolSculpting?
Fat freezing in Istanbul is a non-surgical and non-invasive treatment. This means, there is no need for anaesthetics, incisions, or needles. During CoolSculpting in Turkey, your experienced Clinic Center surgeon will freeze the stubborn fat on the desired areas by using a special tool. Frozen cells are absorbed by the body and disappear. CoolSculpting results last for years if the patient takes care of her/his body. Contact us now to have a consultation at our London office.
Fat Freezing in Turkey
Since fat freezing in Istanbul is a non-surgical treatment, you can go back to your regular routine in a few days. In order to decide which areas you would like to have fat freezing, you need to have a consultation. Then, get a unique treatment plan. Recovery from fat freezing abroad is quite fast since there are no incisions.
CoolSculpting takes around an hour, but the time depends on the patient's need and the areas. If you are here as a companion to one of our patients, you can have CoolSculpting as well, since it only takes around an hour. This treatment does not limit your movements. Consultation is free! Contact us now. Below you can find information about what to do and not to do. If you need more information, you can contact our aftercare team.
Rest for two days.
Do not exercise for 3 weeks.
Do not stretch the treated areas too much.
CoolSculpting cost in Turkey
Turkey is an affordable city for plastic surgeries and also has the best surgeons as well. This is why Turkey is the most popular choice for people who want to have fat freezing. CoolSculpting in Istanbul is done on an outpatient basis, this means, you do not need to stay the night at the hospital. You can go back to your hotel right after the treatment to rest. Contact us for a free consultation.
Fat Freezing FAQ
When can I see the result?
You have to wait a month before seeing the results.
What are the risks?
Risks are really rare, but it may cause numbness in the treated areas, or slight pain afterwards.
What happens to frozen cells?
Frozen cells are absorbed by the body.
What am I going to feel during the treatment?
At first, you will feel slight discomfort and cold. But, this will pass in a couple of minutes.