As Clinic Center, registered in the UK, we aim to provide the best service to our patients from the beginning therefore we are inviting you to a free face-to-face consultation in our London office at the centre of the city, Holborn.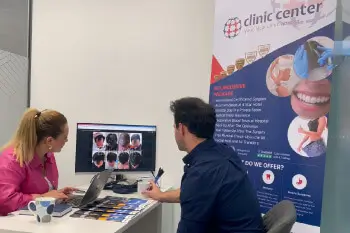 Physical Consultation and Face-to-face Information
During your consultation at our London office where the Head of Medical Consultants will be evaluating your case, you will have the chance to receive a personalized service from the very beginning.
Ease of Mind
At the end of your visit all your questions regarding your medical travel will be answered and your treatment plan will be discussed in detail so that you will be able to come to Turkey for your treatment while feeling at ease.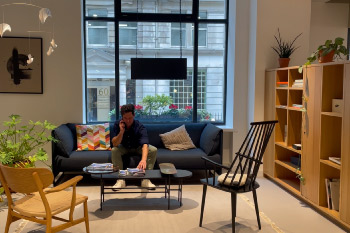 Video Consultation Option
If you do not have a chance to visit our London office, you can always schedule a video consultation from this link https://cliniccenter.co.uk/uk-london-consultation/ and have the same opportunity to ask all your questions about your medical travel since our priority is to give you an imagination of how it all works.
End-to-end Patient Experience
Our aim is to build close contact with our patients in order to assist them during their decision-making process and make it as smooth as possible. As a part of our end-to-end patient experience policy, you have the chance to receive aftercare service both online and in the UK.
Be one of the thousands of patients who have visited our office in Holborn, London for a faster process and fill in the form now to schedule your physical consultation appointment.