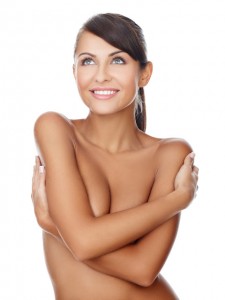 Breast uplift surgery is the most appropriate solution for the sagging breasts. Breasts can sag due to gravity, age, breast feeding or genetical factors. Women who had breast uplift surgery in Turkey at Clinic Center are very happy with their results due to undergoing breast uplift procedure at internationally certified hospital. Those who had breast uplift surgery express that they can wear every cloth they want, their appearance and self esteem has improved a lot.

Some of the breast uplift patients preferred to have breast reduction surgery at the same time due to their back pain and to achieve a better appearance. Whereas some of them had breast enlargement procedure with breast uplift since they would like to have bigger boobs.

Breast Uplift in Turkey
The goal of the breast uplift or mastopexy is simple. They can help restore a firmer, shapelier breasts and as a result provide women who undergo the procedure with a more youthful appearance. The fact is women's breasts can often sag over time due to the aging process, the effects of gravity, genetics, pregnancy and breast feeding, weight gain and loss and even fluctuations on hormones. That's why so many women turned to a breast lift to help combat that many forces of nature.
During a breast lift procedure your plastic surgeon will likely to administer a general anesthetic,that will remove loose excess skin and then tighten the remaining skin. As a result the overall shape of the breasts has improved into a lifted new more upright position.
There are several breast uplift procedures a qualified plastic surgeon can perform and which one is best for you depends on the degree of the sagging you may have. Here are the four basic breast uplift techniques your doctor will consider.
The first two are minimally invasive techniques that are ideal for those with small breasts or minor sagging. The periareolar or crescent technique involves a half moon shaped incision that's made around the top of the areola. The second type of breast lift is known as the circumareolar or doughnut technique. It involves a circular incision that's made around the areola. It does achieve a small amount of lift too.
For those with large breasts and moderate to severe sagging the vertical technique is used. This involves a V-shaped incision that extends around the top of the areola and down the midline of the breasts. This procedure is slightly more invasive than the previous two, but in the end provides large degree uplift. And finally the most common techniques performed today is known as the anchor technique. It involves an anchor shape incision that goes around the top of the areola and laterally across the lower portion of the breast. This is the most invasive type of breast lift but provides the greatest amount of uplift. This type of procedure is appropriate for those with large breasts and severe sagging.
The procedure can take anywhere from one to four hours depending on the complexity of the procedure and whether an additional procedures such as breast augmentation is performed at the same time. You may need to wear compression garment following your breast lift likely for several weeks to help reduce swelling and this will provide comfort while you heal. If surgical drains are used along with the other bandages will likely to be removed within just a few days. While any non dissolvable stitches may stay in place for a week or two.
You may experience some minor pain, bruising and swelling as well as numbness around the areola. All of which should subside in several weeks. Although you may feel well enough to return to work in about a week or so, you should definitely stay away from any exercise or strenuous activity for three to four weeks to allow your body enough time to heal.