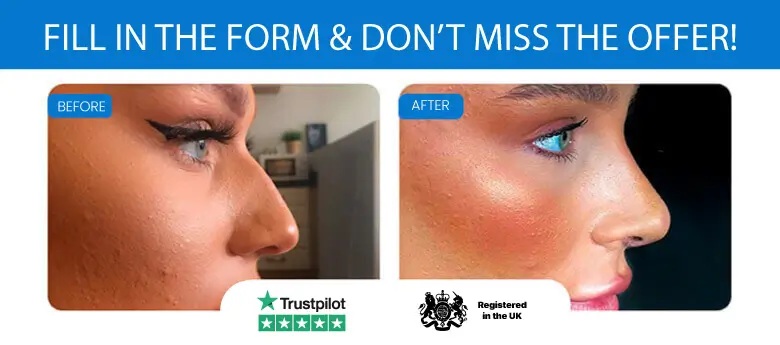 What is rhinoplasty? Rhinoplasty in Turkey or Nose Job Turkey is the permanent solution to nose defects and breathing difficulties. Clinic Center, recognized by Companies House in the UK, offers a reasonable procedure that will be carried out in Turkey, a place where high-quality medical services are available. Fill out the discussion document to get an individualized plan to realize your craved results.
Get Your FREE Treatment Plan NOW!
What is Nose Job Turkey?
People make eye contact during a conversation, however, there might be situations where another component of the face draws attention, most probably the nose. There are lots of people who have problems with their noses both aesthetically and functionally.
Other than being one of the blessings of modern medicine, what is rhinoplasty in turkey surgery? Basically, a Nose Job in Turkey (Rhinoplasty) is a surgery that is performed to repair or reshape nose defects. The main objective of this procedure is to seek facial harmony; however, nose surgery in Istanbul can also avert the functional problems of the nose caused by excessive tension or deviation of the nasal septum.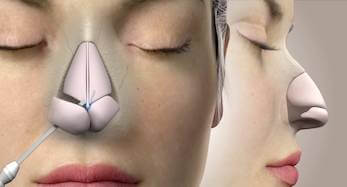 The surgery simply enables nose reshaping to achieve a smaller and curvy nose. If you are thinking about how to make your nose smaller, it is now quite popular to have Rhinoplasty in Turkey as the country provides nose job turkey surgery carried out by the best rhinoplasty surgeon in Turkey in well-equipped health facilities. Having nose surgery abroad has a lot of many advantages ranging from cheaper Turkey rhinoplasty price packages to highly satisfying rhinoplasty results.
Nose job turkey surgery can aim at only one part of the nose while it also allows for total nose reconstruction and nose reduction. That is to say, candidates with a droopy nose may have only a nose lift, which is also known as nose tip surgery in Turkey. In cases where the nose has a hump, big nostrils or wide wings; the surgeon needs to perform more than one manoeuvre with different nose job turkey techniques. Depending on the needs and technique that is used, rhinoplasty in Turkey takes 1 to 2 hours and is carried out under general anaesthesia. Nose jobs Turkey provide excellent results that provide high amounts of satisfaction and happiness to the patient.
Rhinoplasty in Turkey | Clinic Center
What Is Rhinoplasty in Turkey?
Do you usually have a dry mouth and do you snore? When you try to breathe through your nose do you have difficulty or is it simply impossible? Then maybe, you need to have a nose job, more specifically a "septorhinoplasty". Septorhinoplasty meaning; Septorhinoplasty is a procedure done to fix both your nose (also known as rhinoplasty) and your nasal septum (also known as septoplasty). The nasal septum is the small wall of tissue that parts your nares(nostrils).
You might need a septorhinoplasty if you have an atypical shift in your nasal septum, basically a deviated septum. You might ask what a deviated septum means, deviated septum is when the septum wall inside your nose is bent or curved and stops some of the air passing through. Septorhinoplasty Turkey may also be needed if your nose is disfigured and requires nose reshaping because of an injury, like a trauma. People who want a better-looking nose or nose cartilage treatment & operation may also have this surgery. You can also have this surgery to revise problems from old nose surgery. With septorhinoplasty in Turkey, you could breathe better and have a better-looking nose.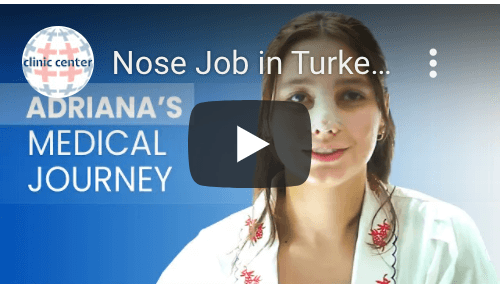 Nose Job Turkey
Turkey has become one of the most preferred countries for rhinoplasty surgery due to its experienced health tourism medical staff, skilled surgeons and affordable nose job price turkey. Every year Turkey hosts thousands of medical tourists from all around the world for rhinoplasty, septorhinoplasty and nose cartilage treatment & operation, and the numbers continuously keep getting bigger. Nose job turkey packages are more than affordable compared to nose job costs in UK and many other places Clinic Center is here for you to have the best life-changing experience of your life with our highly trained expert staff in partnership with Turkey's best Turkish rhinoplasty surgeon.
Nose Job Turkey | Types Of Noses
As the central point of the face, people tend to observe the size, shape, and overall proportions of your nose. every nose is unique. If you're embarrassed by the shape or size of your nose, rhinoplasty in turkey or nose job Turkey can help you get back your self-assurance.
The Structure of the Nose
The nose bridge is the fundamental part that carries all additional parts of the nose altogether. Its chief use is to give a physical foundation for the nostrils, nasal canals, and the general functionality of the nose.
The tip of your nose is connected to the nostrils. It is also the area of the nose that's positioned the furthermost from your face. Consequently, the nose tip is the part that most patients want to have reduced or get reshaped.
The nostrils are positioned at the base of your nasal canals and they work as channels that allow air to the nasal cavity to breathe.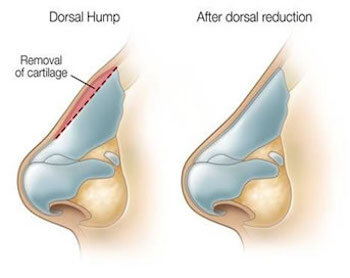 Most Common Nose Shapes:
Humped Nose
Crooked or Asymmetrical Nose
Long or Narrow Bridged Nose
Pinched Nose
Bulbous Nose
Pointy Tipped Nose
Boxy Tipped Nose
Hanging Columella
Types Of Noses To Achieve With Rhinoplasty in Turkey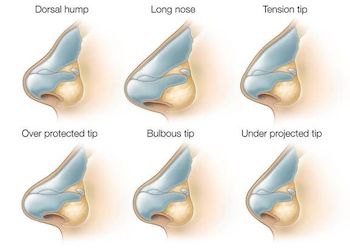 Your journey in Turkey for a nose job for achieving your perfect nose requires collaboration with your plastic surgeon. Our surgeons will be assisting you with modifying the size of your nose, its side view and its width. And also to talk about your alternatives in terms of nasal symmetry, additionally modifying the form of your nostrils or your nose tip to give you the nose you want with a natural look.
Some of the results and types of noses to achieve with rhinoplasty in Turkey include:
Changing the symmetry of the nose.
Straightening your nose.
Reducing nasal openings.
Changing the size of your nose.
Techniques of Nose Job Turkey and Rhinoplasty in Turkey
Rhinoplasty surgeons should plan a personalized nose job surgery for each patient as they don't have the same needs and expectations. Upon a physical examination, the surgeon can simply understand which approach and nose job technique would be more effective to make your nose smaller and reshape your nose. There are currently three main techniques used for a nose job Turkey, each of which targets different conditions:
Closed Rhinoplasty:
It is the most preferred nose job technique by rhinoplasty surgeons and patients as it has the great advantage of not leaving a visible scar after the nose job surgery. Access to the area of action is done through the nostrils, so there are no external incisions to make.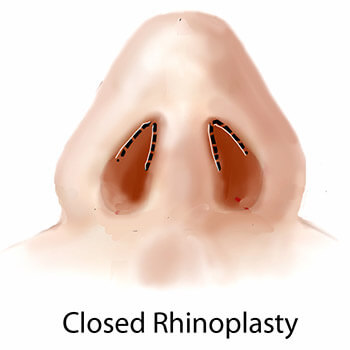 Open Rhinoplasty:
This technique uses the same incisions as a closed rhinoplasty in Turkey, plus an additional incision on the outside of the nose in the tissue that separates the nostrils. By making this additional incision, the rhinoplasty surgeon is able to peel the skin from the nose and fully expose the inner structure, which allows for better visibility and more precise work.
Rhino-septoplasty:
The main objective of rhino-septoplasty is to improve the functionality and appearance of the nose. This nose job turkey technique uses small incisions made inside the nostrils. The nasal septum can be modified to fix breathing difficulties and crooked nose bridge.
Rhinoplasty surgery is mostly performed with the open technique since it gives much more access to the surgeon, especially in complicated cases. The best technique to be used for each case is decided during the consultation with Clinic Center partner surgeons.
Rhinoplasty & Nose Job Turkey Clinic
Nobody wakes up one day and realises that they are not happy with the shape or size of their nose, most people wait for years to get a nose job turkey and it always gets postponed for one reason or another, wait no more, there is no better time than now to improve the look and confidence you deserve. Clinic Center is here to assist you with our years of experienced and well-respected establishments and staff for rhinoplasty in Turkey. With thousands of patients operated from the UK and all around the world Rhinoplasty & Septorhinoplasty Clinic Center one of the top companies for nose job Turkey offers the life-changing experience you have been waiting for in just a couple of days for more than affordable Turkey nose job prices. During your stay, our cars will be making your transportation from the airport to the best hotels and hospitals in Turkey for nose job surgery. Your personal host will be with you at all times to assist you with anything you may need. After your treatment, our aftercare department and our London office will be keeping in touch with you with anything you may need after your journey is over. We are looking forward to seeing your nose job before and after pictures with the best service you can get with nose job surgery in Turkey.
Best Surgeons of Nose Job Turkey
Clinic Center is providing its patients with high-quality cosmetic surgeries thanks to its internationally recognised and certified doctors. Clinic Center surgeons are meticulously selected taking into account their careers and international experiences. As a result, Clinic Center doctors are the best plastic surgeons in Turkey considering their backgrounds, experiences and specialisations in their fields. They are internationally certified and acknowledged by global core institutions such as ISAPS and EBOPRAS. You can check their backgrounds below,
Clinic Center's partner surgeons provide rhinoplasty surgery with the assistance of Clinic Center Turkey to our patients with high-quality service at an affordable cost. We only work with the best rhinoplasty surgeon Turkey to provide our clients with the best rhinoplasty experience possible.
Our skilled and experienced surgeons are experts in their fields and will be with you during the consultation to determine your personalized treatment plan before the surgery based on what kind of look you want for your Rhinoplasty and Septorhinoplasty in Turkey and help you get the best results you want.
As stated by Clinic Center's partner Dr. Hakan Gundogan, the success of a nose job surgery depends on the experience of the surgeon performing the operation and the competence of the team. According to Gundogan, the more skilled procedures performed with appropriate methods, the more satisfactory the results will be.
Another partner Dr. Aydın Gozu agrees with Gundogan. Gozu, who has performed rhinoplasty for thousands of people until today, emphasizes that it is more possible to achieve successful results with the right aftercare. Clinic Center and our honoured surgeons will be with you during your checkups and even after you return to your country with our aftercare department to assist you with any questions you might have.
Rhinoplasty in Turkey Cost
Nose job surgery prices may differ greatly according to the country chosen. If you are thinking to yourself about 'how much does a nose job cost in Turkey' rest easy, nose surgery in Turkey is known to be the most affordable option compared to average nose job costs. Also, the type of rhinoplasty is an important factor that affects nose job prices as primary rhinoplasty costs less than secondary rhinoplasty where the nose is operated on for the second time. With either option, Clinic Center is here to assist you 24/7 with our years of experience, rhinoplasty London office and affordable Turkey nose job packages.
Nose job (Rhinoplasty) costs in UK can be troubling sometimes, Turkey is amongst the most selected countries for nose job cost thanks to its esteemed medical staff, a great number of operations done every year, natural rhinoplasty turkey results, affordable costs and government encouragement for medical tourism. And you will most certainly get your money's worth with the best rhinoplasty clinic in Turkey. We want the give our patients the best rhinoplasty Turkey at the most affordable Rhinoplasty Turkey cost.
Some people may have thoughts about a nose job turkey on the finance side when they are thinking about rhinoplasty cost and nose surgery may seem expensive, but Clinic Center will not let the cost discourage you from looking at yourself in the mirror with confidence. To get a tailor-made treatment plan and find out how much is a nose job; our medical consultants are online to help.
Click here to fill in the online consultation form right now!
| | | | | |
| --- | --- | --- | --- | --- |
| Rhinoplasty | Rhinoplasty Cost Turkey | Rhinoplasty Cost UK | Rhinoplasty Cost Europe | Rhinoplasty Cost US |
| Rhinoplasty Costs | £3,200 – £3,700 | £5,500 – £6,500 | €5,700 – €6,800 | $7,000 – $8,500 |
Nose Surgery Results in Turkey
Rhinoplasty may be laborious as the tissue needs a significant amount of time before it adapts to the new shape of the nasal bone. In severe cases, nose surgery results may be noticeable to a certain extent; however, it is also likely that the nose looks almost the same right after a nose job in Turkey. The nose still goes on improving in shape until the end of the first year after rhinoplasty. As the swelling goes down, the patient will notice that the nose is smaller and symmetrical and the nose hump is no longer there. Rhinoplasty before and after pictures are one of the most fun things to see yourself in.
Overall improved face proportion
Improved self-esteem and confidence
Being able to breathe easily
After the nose surgery, patients regain their self-confidence and the procedure is life-changing, especially for septoplasty patients. Nose job results are better observed at least after one month. Satisfaction with the new face proportion should continue to grow as with the recovery. Your nose job before and after photos will continuously keep getting better.
With its qualified rhinoplasty surgeons, Clinic Center provides the best rhinoplasty results. To see our nose job before and after photos, you can simply check our website gallery.
Nose Operation Turkey Before and After Gallery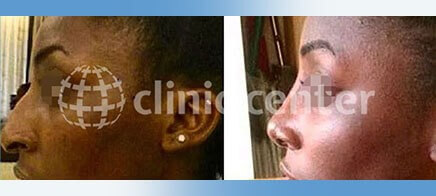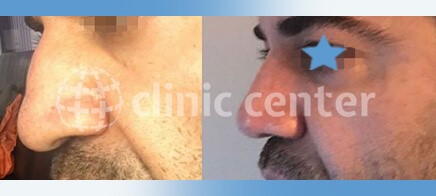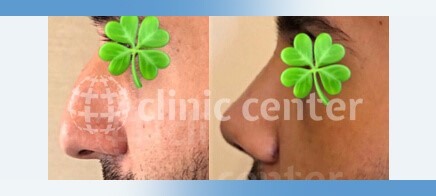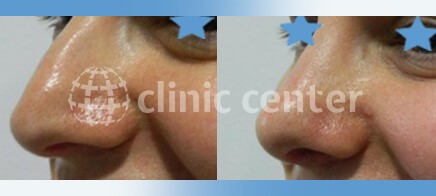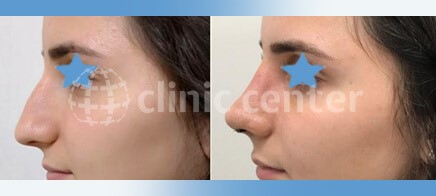 >>Click here to see more before and after pictures
Nose Surgery Recovery in Turkey
Rhinoplasty recovery is slow and demanding. Immediately after a nose job surgery in Turkey, you will wake up with a nasal splint taped over your nose and a nasal tampon inside, depending on the rhinoplasty technique used. The nasal tampon is generally removed two days later while the nose splint is kept at least for 1 week. The nose splint helps to settle the tissue that just had an operation and to protect the nose as it heals.
Especially on the first three days after a nose job, patients are expected to have mild pain. Bruises and swelling are also quite common during the early recovery period of the turkey rhinoplasty package. Most bruising and swelling after a nose job go away within the first month; however, it takes approximately 1 year for the patients to fully recover from rhinoplasty.
Rhinoplasty and Septorhinoplasty All-Inclusive Packages
Clinic Center, as a leading assistant for plastic surgeries in Turkey, earned a reputation for positive surgical results, satisfied patients and the professionalism, it maintains in service delivery. Because of this an increasing number of patients from all around the world choose to have nose surgery in Turkey assisted by Clinic Center. By choosing a nose job in Turkey, you will feel and look better. Clinic Center is a clinic that offers nose job Turkey all-inclusive. Here are the package details;

Internationally Certified Doctors
Clinic Center partner plastic surgeons are selected after a close screening and hold reputable EBOPRAS, ISAPS and ASAPS memberships. With us, you can be certain that you are in good hands during your journey for rhinoplasty in Turkey.

Check-up
A day after your surgery you will have your check-up and aftercare instructions for a successful healing process. We also assist you to have your regular follow-ups to make sure you have the best nose job results even after your journey is over with our aftercare London office

Special Group Discount
The more the merrier! You and your friend will benefit from a special discount in the case of bringing them along with you for rhinoplasty surgery.
International Patient Host
Different countries, different things. How will you manage? Your international host will accompany you during your medical journey in Turkey.

Accommodation at a 4-Star Hotel
Having surgery whether it is small or big requires efficient resting for a full recovery. That is why Clinic Center will make sure you have one of the best and most comfortable stays until your departure by providing you with the best hotels in Turkey for medical tourism.

VIP Transfers
Airport to and from the hotel, and hotel to and from the hospital/ clinic is provided by us.
Fast Facts
| | |
| --- | --- |
| Procedure: | Enhances the nose size, changes the shape of nasal tip and/or bridge and/or nostrils |
| Duration: | 1 to 3 hours |
| Stay: | 1-night hospital, 6 nights hotel |
| Anaesthesia: | General anaesthesia |
| Recovery: | 7 to 10 days to return to work |
| What to bring: | Comfortable clothes (sweatshirts, button-down or zipped shirts etc.) |
| Side Effect: | Stuffiness, swelling, temporary loss of smelling, bleeding |
| Complications: | Scars, Bleeding, Seroma, Infection, Extrusion, Swelling, bruising and pain, Asymmetry, Increased or reduced sensation, Damage to deeper structures, Unsatisfactory result, Change over time, Allergic reaction (chest infection, blood clots, heart attack or stroke and death), Hole in the septum (septal perforation), Breathing difficulties, Altered sense of smell |
| Exercise: | After 3 to 4 weeks |
| Scars: | No |
| Pain: | Mild (depends on the patient) |
| Results: | Swelling will go down after 7 to 15 days and final results reveal between 6 months to 1 year |
| Multiple surgeries: | Liposuction, breast surgeries, hair transplant |
Rhinoplasty & Septorhinoplasty Turkey Reviews
These nose job Turkey reviews were written by our real patients at their own request explaining and sharing their experiences about getting a nose job surgery in Turkey in an impartial and reliable manner. You can find the same rhinoplasty Turkey comments on online platforms.
Richard, UK
I got nose surgery done in Clinic Center. My nose became more beautiful than I imagined. My doctor was great and so friendly. Even though I had very stressed and was asking for every detail 10 times, he explained everything to me. My host was with me all the time and she helped me a lot to relax.
https://www.whatclinic.com/cosmetic-plastic-surgery/turkey/istanbul-province/istanbul/clinic-center-istanbul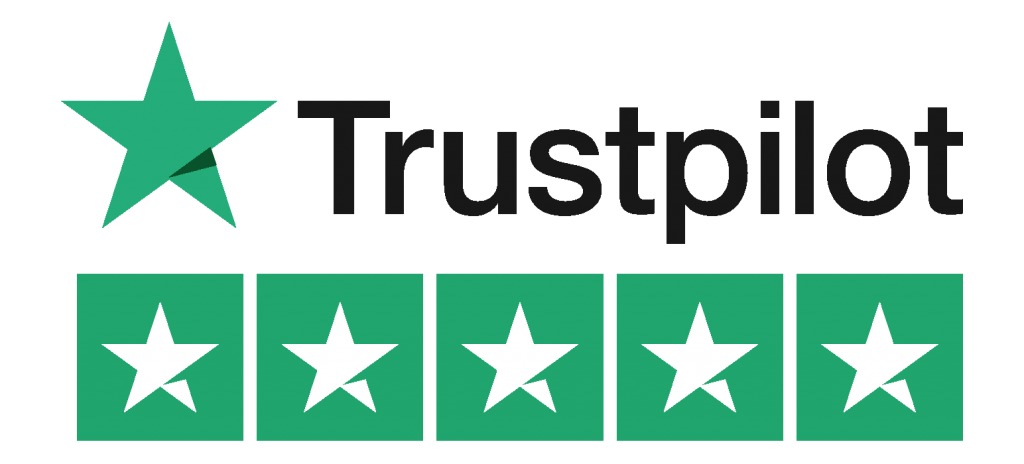 Cynthia, Ireland
I had a revision nose surgery at Clinic Center a few months ago. I found the clinic on the internet and liked their reviews. When I contacted them, they handled my case with care and kindness and answered all of my questions in detail which gave me full confidence for the surgery. My trip was well organized. The pick-up service, the hotel, the surgery and the check-ups…They sent me all the details before I arrived. My experience was pleasant. The doctor did a great job.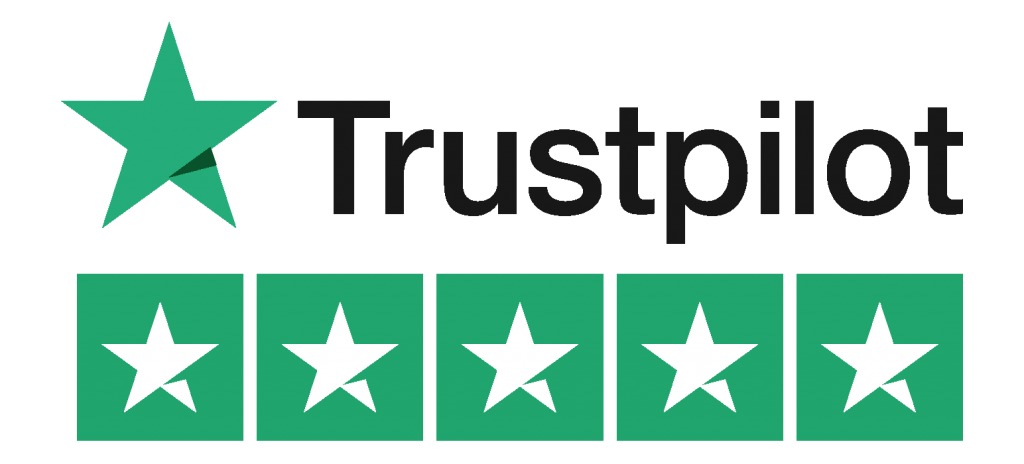 Ashley, UK
I was interested in getting a nose job due to the asymmetry and the bridge of my nose. My friend Cecilia, who got her breast implants, recommended me Clinic Center. Their price was very affordable compared to the UK. They contacted me asking for my pictures and replied to me with a doctor's assessment the other day. At first, I was a little scared but as soon as I see doctor Gokhan and the host girl, both were very nice, and I was relaxed.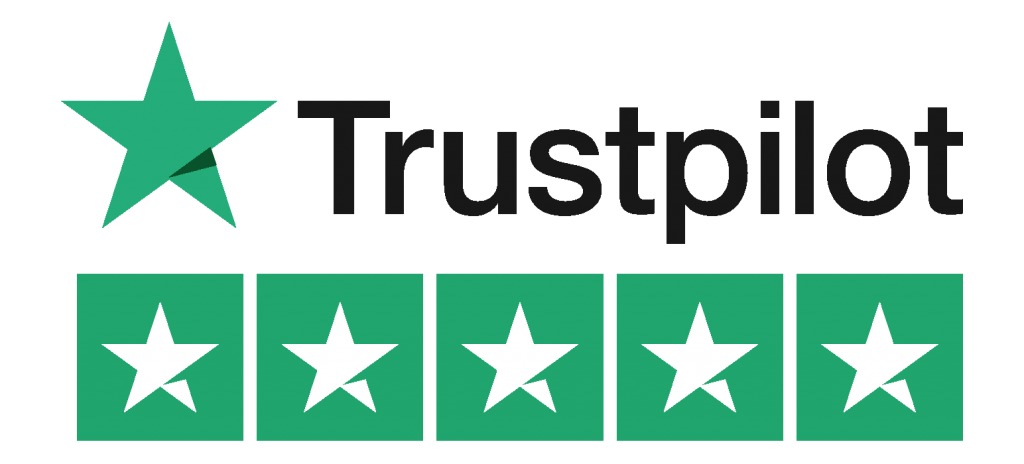 R, Spain
I had a rhinoplasty done at Clinic Center. I chose this clinic because a friend of mine had her breast implant surgery some time ago and she strongly recommended the doctor and the clinic. My experience at the clinic was 5 stars from the beginning. I was picked up from the airport and taken to the hotel which they arranged for me. The hotel was nice and the room was tidy and comfortable. On my surgery day, I met with my personal host to take me to the clinic. She was very nice and very helpful during my treatment which made me feel like I am not alone. My surgeon was very kind and informative. Everything went exactly as planned. The surgery was done professionally. It has been nearly a year and my nose looks better than I expected. …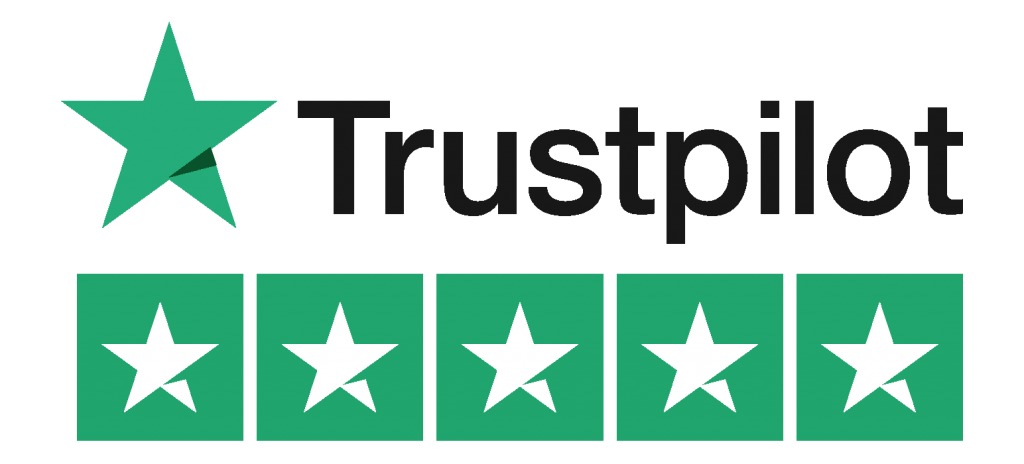 Maria, UK
My medical journey with the Clinic Center was absolutely fantastic! I had rhinoplasty surgery, and I do not regret even a sec. I absolutely love my new nose, it is everything I've ever wanted. I can not imagine how beautiful it is going to look within a year when all the swelling goes down. If you are thinking about doing any kind of plastic surgery I highly recommend the Clinic centre. It is incredible value for the price, I do not believe you could have a better experience if you spent 5 times the amount. Thank you all!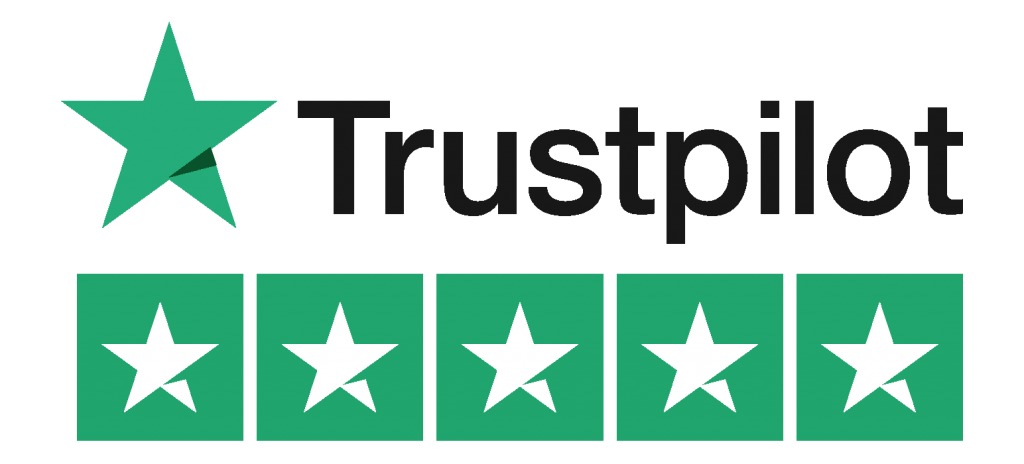 Kelly, Russia
I had my rhinoplasty in Clinic Center about a year ago. The outcome was more beautiful than I have imagined.
Patient service consultants were 24/7 reachable and so friendly, thanks to them I rested assured them that everything would be well organised.
My host was with me on our way to the hospital and on check update thus I never felt worried. The hospital and the hotel were clean. Definitely recommend it.
https://www.whatclinic.com/cosmetic-plastic-surgery/turkey/istanbul-province/istanbul/clinic-center-istanbul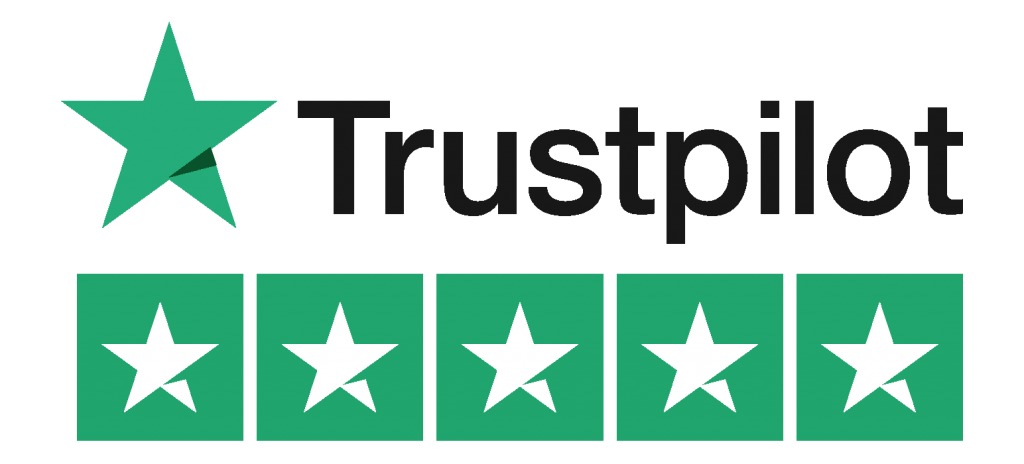 Nose Job Frequently Asked Questions
Can my breathing be improved after rhinoplasty?
Clinic Center partner plastic surgeons will maintain adequate breathing following nose surgery. However certain breathing problems (such as a crooked or pinched nose) are also responsible for breathing difficulties even prior to the nose surgery and appropriate treatment such as septorhinoplasty can improve both appearance and function.
What is the age limit for nose surgery Turkey?
Technically, nose jobs may be performed at any time after nasal growth is complete and that is at the age of 16 for most people. In rare cases, nose surgery may be performed at younger ages when the severe functional impairment or other medical indications surface.
While there is no definite age limit to have rhinoplasty in turkey, between 16 and 40 can be considered an ideal range. Once your body has matured physically to be a good prospect for rhinoplasty in turkey, your skin still maintains resilience which makes it facile to make modifications and heal. Although this age span is ideal, people who are older or younger can still very often be great prospects for rhinoplasty procedures.
What are the incision types for nose surgery?
Nose surgery in Turkey assisted by Clinic Center is performed using either the open or closed technique. If the open technique was used, a small incision in the columella is made. This incision heals well and will not be visible once it is fully healed. The closed approach is performed with incisions inside the nose. Your surgeon will discuss with you what the best technique is for your case.
How soon after rhinoplasty surgery are the stitches removed?
If the rhinoplasty was performed with an open approach, the stitches will be removed on the fifth postoperative day.
What can I expect after rhinoplasty in turkey?
Results from a rhinoplasty surgery may typically be observed once the swelling goes down and your surgeon removes the nasal splint. Nasal breathing is also difficult for about 3 weeks after the surgery due to swelling. The swelling will mostly be gone two months after you have the surgery. You should wait to see your nose become more defined over 12 months.
Will rhinoplasty change my smile?
The answer is NO, any alterations to your top lip motion would only take place when the surgery is done on the tip of the nose. But with nose tip surgery Turkey you will have the most skilled surgeons. If the bridge of your nose will be reshaped or a broken nose is being fixed it will not change your smile at all. If you are having nose tip surgery Turkey after a few weeks, you can feel that your smile feels less obvious, this is because your nose tip and upper lip feel anaesthetized for a few weeks after the operation. But, your smile won't look unusual and you will feel back to normal soon after the operation and enjoy your new nose!
What is the ideal male nose?
A lot has been scribbled about female beauty ideals. So how about rhinoplasty for men? When it comes to nose reshaping for men, most men thinking about rhinoplasty want to maintain a manly nose while fixing any recognized flaws like adding symmetry to a misshapen nose or enhancing a tip that lacks definition with nose cartilage or if there is a large nose bump.
While the favoured nose type for women is usually small and more delicate with a slight curve, male noses should be well-defined and strong. Nowadays, a lot of men thinking about a male nose job want noses that look natural, in fact, slight defects are better than superfluous elegance. Male nose jobs should give a sense of strength and self-confidence.
Disclaimer
The information on this site is not intended or implied to be a substitute for professional medical advice, diagnosis or treatment. All content, including text, graphics, images and information, contained on or available through this website is for general information purposes only. It is not advice on your specific needs and circumstances. It does not replace the need for you to have a thorough consultation, so you should get advice from a suitably qualified medical practitioner. Please bare in mind that as with all operations, there are risks involved in having cosmetic surgery.