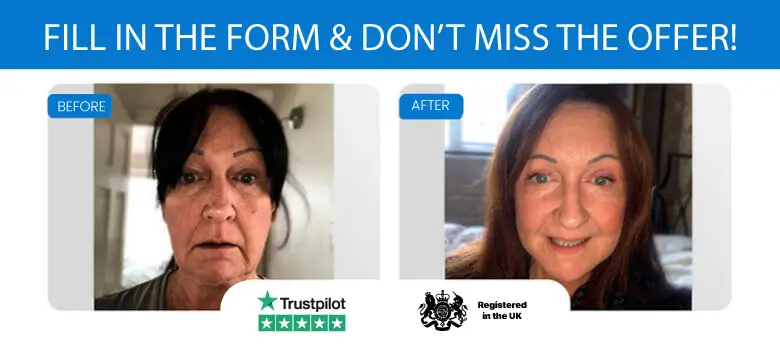 Procedure | Cost | Techniques | Clinic | Recovery | Reviews | All-Inclusive Package | Surgeons | FAQ's | Before & After | Videos
Face skin loses its laxity and firmness over time due to gravity, weight loss, or stress. When this happens, facelift in Turkey is the best way to restore facial skin firmness that can hardly be obtained with other non-invasive treatments with more than affordable facelift Turkey prices. Fill in the contact form right now to get more information about Clinic Center.
Get Your FREE Treatment Plan NOW!
What is Facelift in Turkey?
Our faces are our signatures, revealing our age, emotions and characteristics. The first one, signs of ageing, is what most people want to conceal. Every year, lots of people opt for a facelift in Turkey as it is a great opportunity for affordable facelift cost. Mostly because of the talented plastic surgeons, Facelift surgery in Turkey also provides the best facelift results around the world.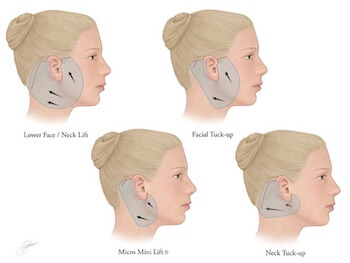 The facelift procedure in Turkey involves removing excess facial fat, tightening facial muscles, and stretching facial skin to give it a smoother, firmer appearance. Facelift surgery is carried out under general anaesthesia and takes several hours depending on the technique used by the plastic surgeon.
The incisions usually start from the temples, where they are hidden by the hair, and extend towards the front of the ears before ending behind the ear lobes. When the patient also has a sagging neck, face and neck lift in Turkey can be performed as a combined surgery, which requires another incision under the chin to tighten the muscle.
Face Lift Turkey
No matter which plastic surgery operation it is; the candidates mainly seek safety and good results at reasonable prices. With their extensive experience, plastic surgeons offer striking results for facelift in Turkey. As long as the surgeon knows what he or she is doing, and the surgery is carried out under sufficient conditions; the facelift procedure in Istanbul is completely safe for anyone without serious underlying disease. Prior to a facelift in Turkey, your surgeon takes your medical history, listens to your expectations, and explains all the details of the facelift surgery.
Which face lift type and technique is suitable for you is decided by your doctor based on your face needs, skin condition, ageing and sagging level of your face age, and gender.
Before your face lift surgery in Turkey, you are given local or general anaesthesia. Your professional doctor makes the incision differing according to your face lift type. Your skin and face tissues deep under your skin are tightened, smoothing the related face part secured in their new position. Then your doctor closes the incisions with stitches trying his/her best to minimize the scar visibility.
Facelift surgeries may be combined with each other depending on the cases and they may take up to 3-6 hours. Besides, it is also possible to have all these opportunities at a reasonable facelift cost Turkey.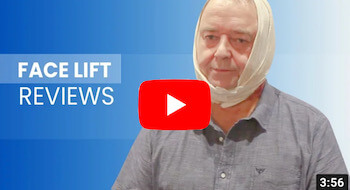 Types Of Face Lift
Not everyone has a matching level of facial sagging, which can change the degree of a face lift surgery. There are many types of facelift surgery in Turkey:
Mini facelift (Lower face lift)
Mid facelift
Brow lift (Forehead lift)
Temple lift
Neck lift
Full facelift
Mini facelift surgery:
It is a surgical procedure that takes approximately 2 hours under general anaesthesia. In a mini facelift Turkey procedure, the incision starts from the front of the ear, extending behind the ear lobe. Mini face lift Turkey surgery basically targets saggy skin on the jawline and cheeks, because of which, the intervention is also called a lower facelift.
Mid-facelift surgery:
It is also known as a cheek lift. Mid-face lift surgery is performed to lift cheeks back for a youthful look and create a well-defined face enhancing the appearance. Eyelid incisions are made to lift cheeks.
Brow lift surgery:
It is also known as the forehead lift. Brow lift surgery is performed to minimize wrinkles, enhance frown lines, and raise saggy eyebrows putting them in a youthful position. Incisions are made above the forehead within the hairline.
Temple lift surgery:
It is a procedure performed to correct wrinkles in the forehead, and lines between two eyebrows and lift saggy eyebrows and forehead entirely. A bilateral temporal incision is made within the hair above the ears.
Neck lift surgery:
It is also known as lower rhytidectomy. It is a procedure performed to improve ageing signs in the jawline and neck. Incisions are made beginning within the hairline at the sideburn level continuing down around the ear and ending in the posterior hair.
Full facelift surgery:
It is a surgical procedure that takes approximately 3 to 4 hours under general anaesthesia. In full facelift surgery, the incision starts from the temples, extending along the hairline to the back of the ear lobes. Contrary to a mini facelift, this procedure also targets the upper part of the face, namely the temples.
The suitable type of facelift is decided according to your face needs and your doctor's opinions. There are two mostly preferred techniques of facelift surgeries. One is the classical face lift. In classical face lift, incisions are made in different places on the face depending on the type of face lift surgery. The other method is the endoscopic face lift. This technique is applied with tiny surgical cams called endoscopy. The type of technique depends on your face condition and the type of face lift.
Mini Facelift Cost Turkey
How much is a facelift in Turkey?
Among those considering a face lift or a 1 stitch mini facelift abroad, one of the frequently asked questions is: How much is a face lift? Facelift surgery prices may be hardly affordable in many of the countries; however, there are countries that offer a reasonable face lift surgery cost, one of them being Turkey. Also, a popular tourist destination, the country welcomes a great number of patients for face lift surgery, mostly because of the surprisingly low face lift prices and thread lift cost and experienced plastic surgeons. The mini facelift is definitely one of the best cosmetic surgery in turkey that you could possibly get.
Face lift costs may vary according to the type of the facelift, that is to say, a full face lift cost is, expectedly, higher than a mini face lift cost Turkey. Besides, patients may need both face and neck lift, which also differs in price. To get further information on our treatments and find out about our face lift surgery price, you can simply get into contact with us online.
| | | | | |
| --- | --- | --- | --- | --- |
| Face Lift | Face Lift Cost Turkey | Face Lift Cost UK | Face Lift Cost Europe | Face Lift Cost US |
| Face Lift Costs | £3,300 – £4,800 | £5,000 – £7,000 | €6,000 – €7,500 | $7,500 – $10,000 |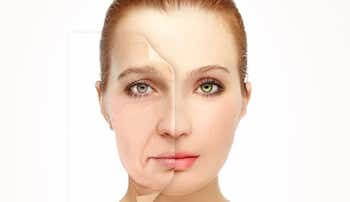 Best Thread Lift Surgeons In Turkey
Clinic Center is providing its patients with high-quality cosmetic surgeries thanks to its internationally recognised and certified doctors. Clinic Center surgeons are meticulously selected taking into account their careers and international experiences. As a result, Clinic Center doctors are the best plastic surgeons in Turkey considering their backgrounds, experiences and specialisations in their fields. They are internationally certified and acknowledged by global core institutions such as ISAPS and EBOPRAS. You can check their backgrounds below,
Clinic Center's partner surgeons provide face lift surgery with the assistance of Clinic Center Turkey to our patients with high-quality service at an affordable facelift cost.
Our skilled and experienced partner surgeons are experts in their fields and will be with you during the consultation to determine your personalized treatment plan before the surgery based on what kind of look you want for your face lift in Turkey and help you get the best results you want. Facelift Istanbul will totally provide you with the best results possible.
As stated by Clinic Center's partner Dr. Hakan Gundogan, the success of a facelift depends on the experience of the surgeon performing the operation and the competence of the team. According to Gundogan, the more skilled procedures performed with appropriate methods, the more satisfactory the results will be.
Another partner Dr. Cagrı Sade agrees with Gundogan. Sade, who has performed facelift surgery for thousands of people until today, emphasizes that it is more possible to achieve successful results with the right aftercare. Clinic Center and our honoured partner surgeons will be with you during your checkups and even after you return to your country with our aftercare department to assist you with any questions you might have
Face Lift In Turkey
Turkey has become one of the most preferred countries for facelift surgery due to its experienced health tourism medical staff, skilled surgeons and affordable face and thread lift costs. Every year Turkey welcomes thousands of medical tourists from all around the world for a facelift, neck lift, mini facelift, and the numbers continuously keep getting bigger. Turkey face lift packages are more than affordable compared to many other places and Clinic Center is here for you to have the best life-changing experience of your life with our highly trained expert partner staff in partnership with Turkey's best facelift surgeons.
Facial Cosmetic Surgery Results In Turkey
Facelift surgery results in Turkey are very satisfying and patients will feel happy as long as they understand that the result is not immediate. Even after the swelling and bruising are gone, the skin may be somewhat dry and rough for a few months.
The scars from the facelift surgery will be hidden behind the hair and in the natural folds of the face; in any case, they will decrease with time, becoming less visible. It is possible to notice that the skin is firmer, and wrinkles and nasolabial folds are much smoother right after the procedure. Facelift results are long-lasting; after several years patients will continue to look younger. Your face lifts turkey before and after pictures will keep getting better.
Face Lift Turkey Before and After Gallery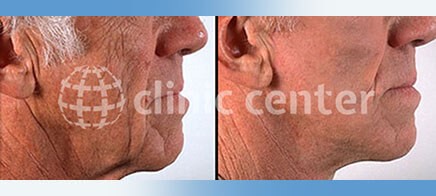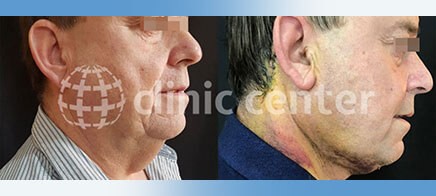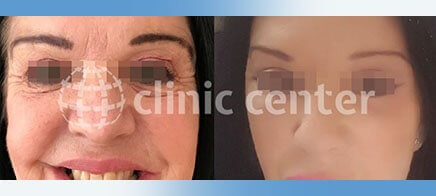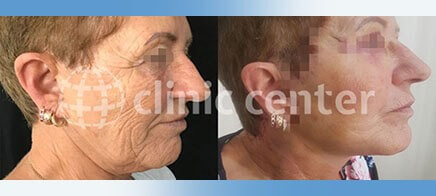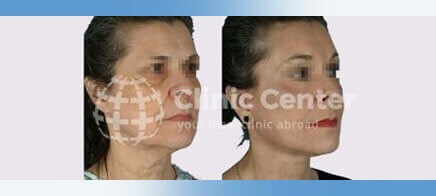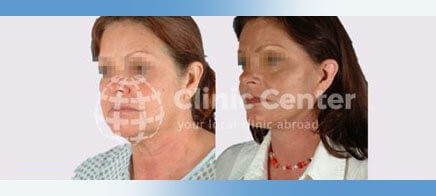 >>Click here to see more before and after pictures
Facial Plastic Surgery Recovery In Turkey
The upcoming specifications are common information to be followed before and after a face lift procedure. Clinic Center Turkey does not take responsibility for the correctness of these instructions. The instructions of your surgeon after your face lift surgery in Turkey should be followed.
Pre-Operation Instructions:
Stop using any make-up material at least 1 week before. Chemicals are dangerous for your skin with open incisions and your healing period.
Stop dyeing your hair at least 1 week before your surgery. Chemicals are dangerous for your skin with open incisions and your healing period.
Stop taking any medications or any vitamin supplements containing aspirin, or ibuprofen (e.g. Advil, Motrin, Aleve etc.) because they can affect blood clotting.
Stop smoking before at least 4 weeks. Nicotine slows the healing period down.
Stop using all herbal medicines. They can affect blood clotting.
Stop using all diet pills at least 2 weeks before. They may cause complications concerning blood pressure, blood clotting, heart rate and respiratory.
Stop drinking alcohol at least 2 days before your surgery.
Don't take any kind of medicine without your doctor's permission.
Night/Day of the Surgery:
Stop eating or drinking anything 6-8 hours before your surgery.
Prefer clothing (button-top and pull-on pants, zipped shirt, sweatpants etc.) that does not need to be pulled over your head and you should leave your valuables at your hotel.
Remove your contact lenses, jewellery and wigs before the surgery.
Feel free to bring music to listen to after your surgery!
Post-Operation Instructions:
Bruising and swelling can be normally expected after face lift surgery. It can last 2 weeks or longer depending on your body.
Try to have a soft diet for the first week since it will limit the movement of the jaw face and help your healing period.
Avoid excessive facial movements including smiling, talking, yawning and chewing for the first week.
Restrict your head and neck movements after your surgery, and turn your neck and shoulders at the same time for a while depending on your surgeon's instructions.
Keep your head high during the day and night while sleeping.
Apply ice and cold compresses on your face based on the instructions of your surgeon.
Apply sunscreen on your face based on the instructions of your surgeon.
Keep away from bending down and heavy lifting for at least 1 month.
Keep away from strenuous activity for at least 4 weeks.
Sex is not recommended for at least 2 weeks after your surgery.
Face Lift Surgery All-Inclusive Package
With this all-inclusive package, you will have a trouble-free journey from your home to Turkey after having a successful face lift. For your maximum comfort, Clinic Center will arrange everything you may need. Here are the details:

Best price guarantee
We guarantee to offer you the best procedure with the most affordable face lift cost inTurkey.

Special discount for group bookings
Clinic Center offers special discounts for group bookings. If you have other friends thinking about getting gynecomastia or any other plastic surgery, make your plan and come together!

1 night hospital stay
You need 1 night stay in hospital after your face lift Turkey surgery which is arranged by Clinic Center before your arrival.

6 nights of accommodation at a 4 star hotel
We provide you with accommodation for 6 days in a 4 star hotel for comfortable stay during your face lift surgery in Turkey.

Transfers
During your gynecomastia surgery in Turkey, all your transfers between the airport,hotel and hospital will be arranged by Clinic Center.

Personal host
You will have a host with you at the hospital before your surgery, on your discharge day and your check up day to help you with any necessary paperwork and communication.
Facelift Surgery Fast Facts
| | |
| --- | --- |
| Length of procedure: | Approximately 3 – 6 hours |
| Recovery period: | 10 – 15 days to go back to work |
| Complications: | Scars, Bleeding, Seroma, Infection, Extrusion, Swelling, bruising and pain, Asymmetry, Increased or reduced sensation, Damage to deeper structures, Unsatisfactory result, Change over time, Allergic reaction (chest infection, blood clots, heart attack or stroke and death), Change of the colour of skin |
| Exercise: | After 3 weeks |
| Stay: | 1 night in hospital, 6 nights in hotel |
| Scars: | Non-existent after healing |
| Potential candidate: | Patients with sagging skin and wrinkles on their face |
| Stitches: | Removed in last check up by Clinic Center doctor |
| Results: | Permanent result achieved after swelling goes down |
| Combination of surgeries: | Mostly eyelid surgery, eyebrow lift, forehead lift |
Mini Face Lift Turkey Reviews
These face lift Turkey reviews were written by our real patients at their own request explaining and sharing their experiences about getting a facelift in Turkey in an impartial and reliable manner. You can find the same facelift Turkey comments on online platforms.
Robin, USA
My name is Robin and I got in touch with Deniz, patient co-ordinator adviser. And I told her that I want a nose job, face tucks and brow lift and also I want to reduce my chest by liposuction. One week accommodation 5-STAR hotel ,one day hospital care, personal host… All done and organised by the amazing Deniz, co-ordinator adviser…

https://www.trustpilot.com/reviews/5a2bae6767953007402f37eb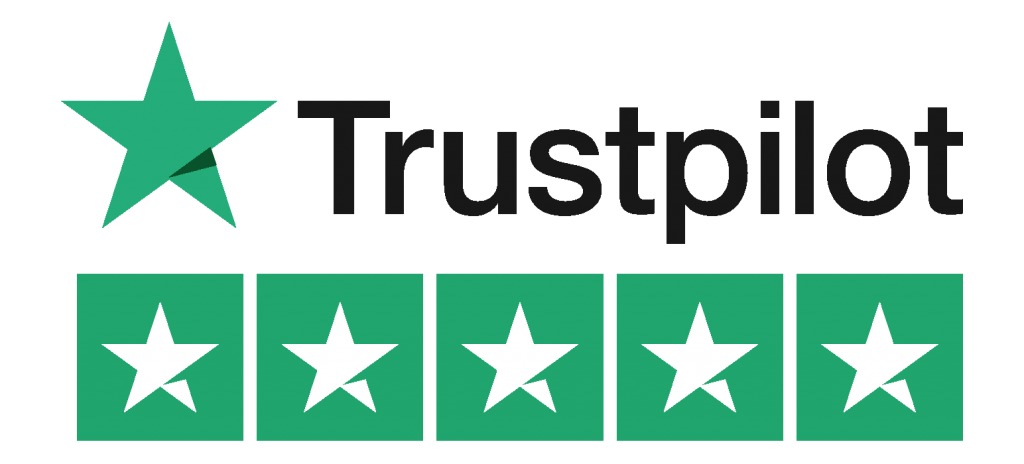 Noah, USA
I had a wonderful experience with Clinic Center. From the beginning, I felt totally comfortable. The team is very professional and knowledgeable. The hosts were awesome as well. 4 weeks now and I can't keep myself from looking in the mirror.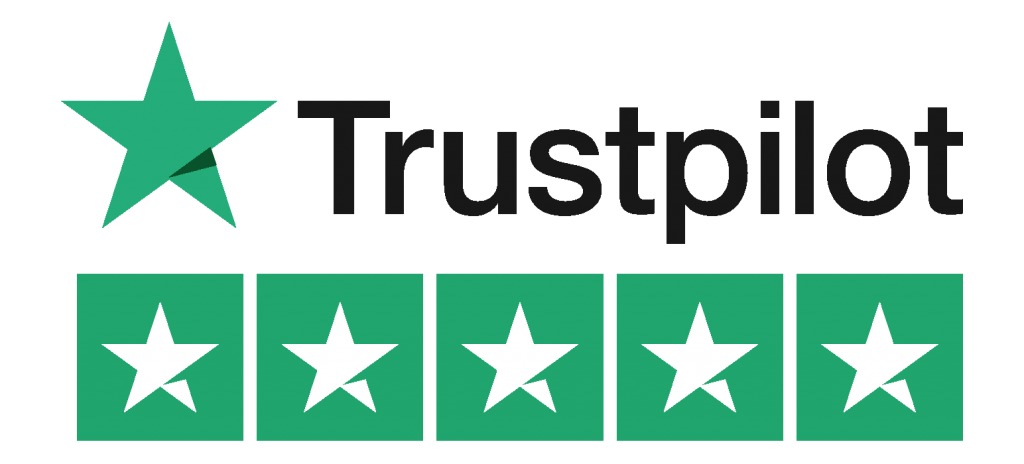 Allison, Bulgaria
I am a 54-year-old female and I had a Face Lift surgery with Clinic Center. My surgery was performed by the talented Prof Aydin Gozu. While considering having this procedure done my main fear was that I would no longer look like myself post-surgery. But while the surgery changed my entire look in terms of how old and how refreshed I looked did as well. I was incredibly happy with how naturally the lift looked thanks to Prof Aydin! My skin is tighter, my neck is less saggy and my eyes are more open but it is still me!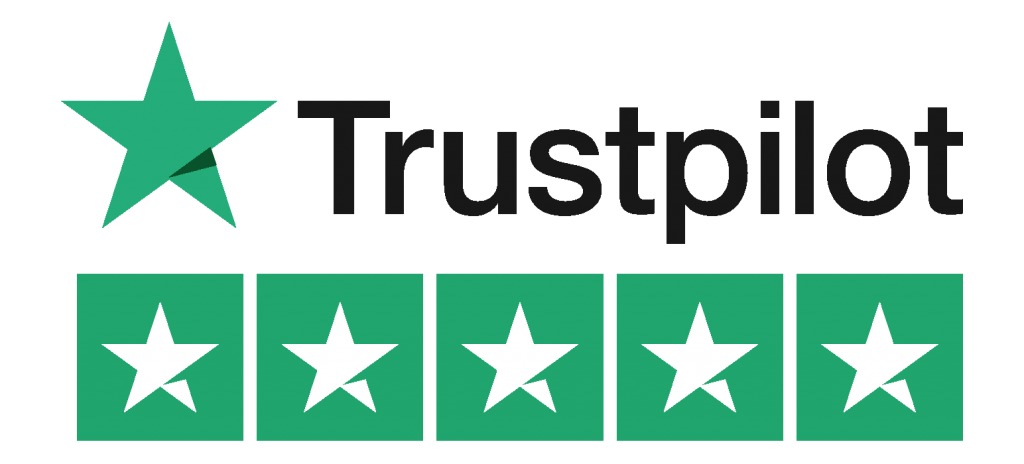 G_Feeney, Turkey
I decided on the Clinic because of the reviews and price. I have had a facelift, upper/lower eyes, and neck. I can't fault the care. From being met at the airport to a host taking me to the hospital from the hotel.The hotel is comfy and clean but there isn't a lot to do on foot around it. I go home tomorrow after a week so I am still healing but happy with the work. I would say take all the medication given and use the creams. Sleep on your back slightly angled. I didn't realize I would be bruised for quite so long but I think it will all be worth it. Bring reading material and an iPad wifi connection is excellent.
Care was excellent before, during and after.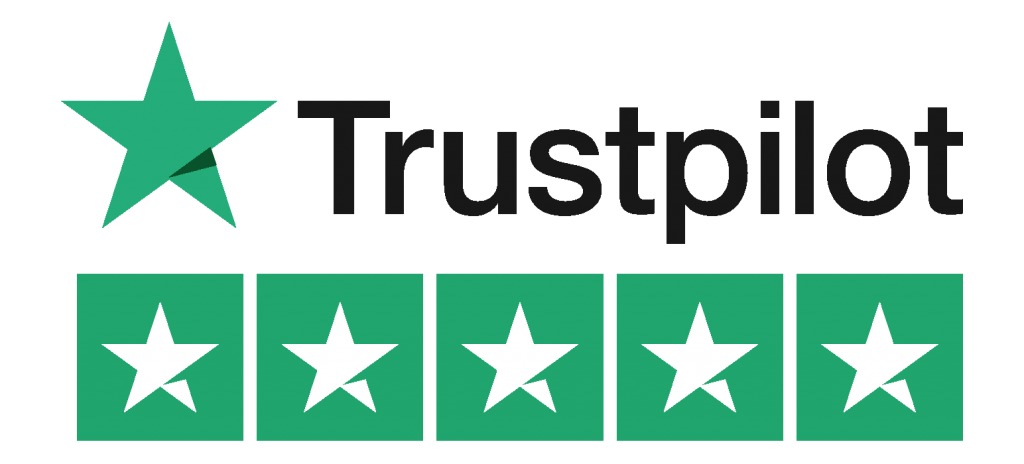 Abigail, UK
My rating to the Clinic center is 5 star! First 5 star rating for those people who I contacted first to inquire about my operation at the clinic center. Staff were very professional, quick in their responses and answers to all questions. Very supportive and helpful.
The doctor would deserve more than the just 5-star rating. After the operations which were a neck lift and lower facelift, I did not experience any of the side effects. I advise people want to do operations in Istanbul to contact Clinic Center and they will make your trip easy and relaxed from A-Z. Thank you all at the Clinic Center for all your arrangements and hard work.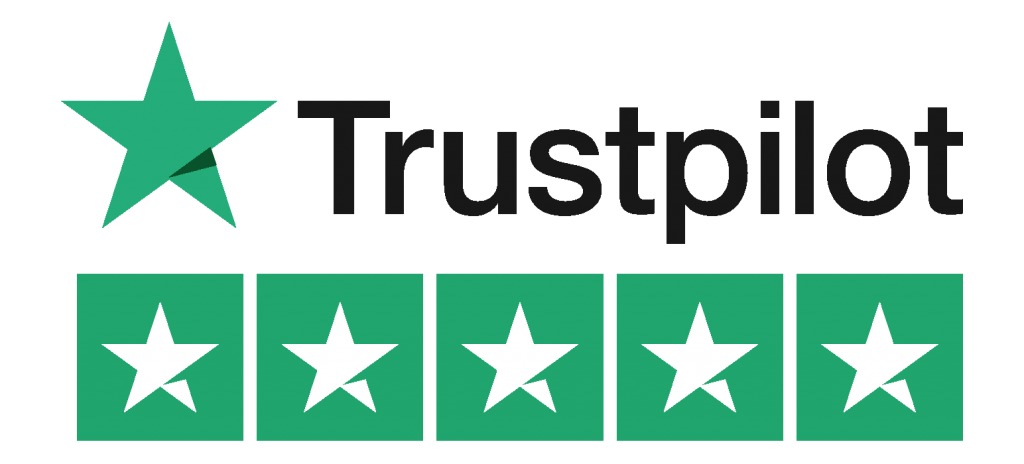 Allison, Bulgaria
I am a 54-year-old female and I had a Face Lift surgery with Clinic Center. My surgery was performed by the talented Prof Aydin Gozu. While considering having this procedure done my main fear was that I would no longer look like myself post-surgery. But while the surgery changed my entire look in terms of how old and how refreshed I looked did as well. I was incredibly happy with how naturally the lift looked thanks to Prof Aydin! My skin is tighter, my neck is less saggy and my eyes are more open but it is still me!
Even though recovery was pretty scary at first, I healed pretty quickly and saw my amazing results within 6 or 7 weeks. Great experience and well worth the money
Thanks to all Clinic Center team for all your help.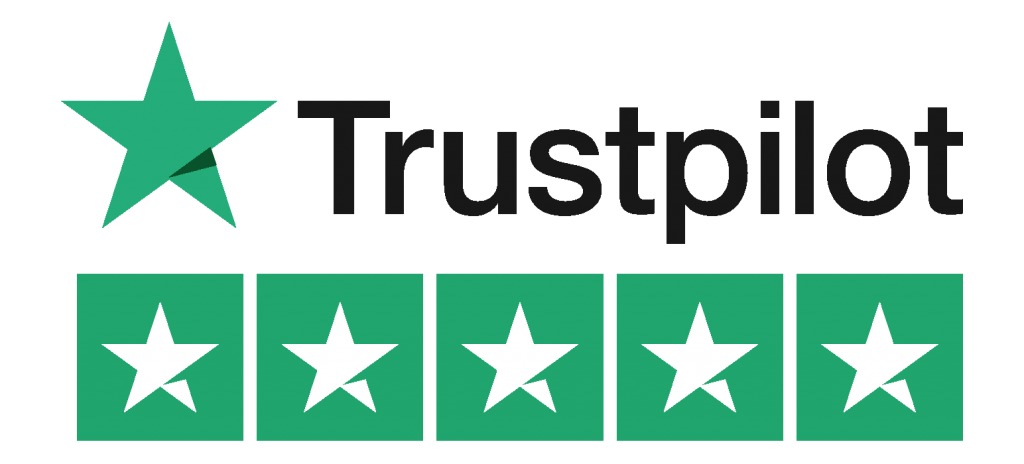 Thread Lift Frequently Asked Questions
Where are the incisions made for face lift?
Incisions are made in different parts according to the type of face lift surgery performed. For brow lift, incisions are made above the forehead within the hairline. For temple lift, a bilateral temporal incision is made within the hair above the ears. For mid-face lift, eyelid incisions are made. For lower face lift, a small incision is made beginning in front of the ear and extending down and behind the ear. For neck lift, incisions are made within the hairline at sideburn level continuing down around the ear.
Will I have scars after the face lift?
Cuts made in face lift procedures are normally concealed within the hairline or ears and after healing they are very hard to see. Your talented surgeon will do their best to minimize the visibility of the cuts in your face lift Turkey surgery.
Are the face lift results permanent?
You may feel tightness and numbness after your face lift in Turkey. This feeling is due to swelling and will resolve within two months. As the swelling reduces, your skin will loosen and then settle. Face lift surgery is a very long-lasting solution for you to look younger. Though the ageing process never stops, your aftercare and your habits are very vital to make the results last longer.
How much is face lift surgery in Turkey?
Face lift cost in Turkey is more inexpensive compared to other countries thanks to the affordable living costs in the country. The exact face lift surgery cost can change according to each case and the patient's needs, wishes, and the number of areas to be operated on.  Clinic Center offers you one of the most affordable face lift surgery cost in Turkey.
What is 1 stitch mini facelift?
A one-stitch facelift is a mid-facelift surgery that only necessitates one external stitch and is designed to target the mid-face area. It usually aims at the top cheek bone region but a lot of people notice a small lift in the jawline area too. It's performed under local anaesthetic and the surgeon makes a small incision just above the hairline, there's no swelling and most people return to work the next day.
How long does a mini facelift last?
With most patients, results for a mini facelift Turkey will easily last around ten years before another lift or procedure is required. However, a full facelift Turkey can last approximately twenty years. Many patients report that the results last even longer by a few more years for both surgeries.
Face Lift Patient Review Videos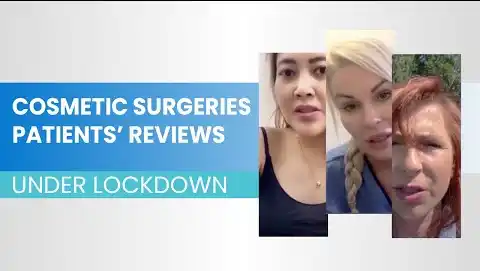 Disclaimer
The information on this site is not intended or implied to be a substitute for professional medical advice, diagnosis or treatment. All content, including text, graphics, images and information, contained on or available through this web site is for general information purposes only. It is not advice on your specific needs and circumstances. It does not replace the need for you to have a thorough consultation, so you should get advice from a suitably qualified medical practitioner. Please bare in mind that as with all operations, there are risks involved in having cosmetic surgery.