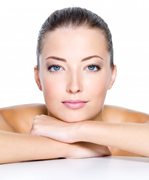 Face is the most important part of the human body since it gives the first impression about our appearance. Face can sag due to gravity, age and the stress which can be easily and successfully treated with facelift surgery in Turkey. Facelift surgery is performed due to the rejuvenation of the face and make the patient look like in his/her twenties again.
Facelift surgery in Turkey at Clinic Center is performed at internationally accredited hospitals by internationally certified doctors. Facelift can be performed with eyelid surgery if the patient has sagging eyelids to achieve a younger appearance.
Facelift in Turkey
There are many reasons why people decide to get a facelift but often times it starts and ends with a desire to look younger or to fix some of the obvious signs of aging in the face and neck that are never enough to all of us. There are many types of facelifts whether it's a forehead lift, eyelid surgery, mid or lower facelift you need a qualified plastic surgeon who can perform you appropriate surgery that can give you a new outlook on life. Deciding which option is best for you will depend on the area of face you are looking to improve.
Those with lack of skin around the jowl line and neck with excess skin, thick pads or excess fat are ideal candidates for lower facelift surgery. This type of procedure is made often performed on those ranging in age from 45 to 55 and can help reduce the signs of aging and rejuvenate the bottom part of the face. During a lower facelift, the underlying connective and muscles tissues known as the smas are lifted, facial skin is tightened and excess skin is removed. This surgery typically takes about three hours to perform. Recovery times about two to three weeks will start to notice more and more results in that same time period.
The mid-facelift is usually performed to rejuvenate the middle portion of your face. It targets the area around the nose, eyes and corners of the mouth. During a mid-facelift the underlying tissues are tightened and fat pads are shaped and shifted upwards to restore a youthful appearance. After this procedure you will likely be able to return to work in a week or two and like all facelifts you typically start to notice the results soon after the procedure in a few weeks after the swelling and bruising continue to fade. The final result will continue to evolve for a few months.
Which facelift procedure is best for you? That's the question you want to discuss with your plastic surgeon. The good news for you is, your ability to look younger again is not just a fantasy, it is absolutely possible with a facelift performed by qualified plastic surgeon.