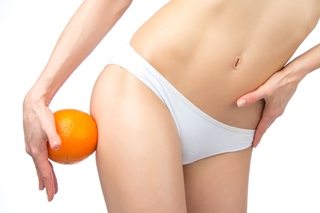 Liposuction or fat removal surgery is the most popular procedure in Turkey and as well as in the world due to high demand. Every day more and more people apply to cosmetic surgery clinics to undergo a liposuction surgery. Thanks to technological advancements in plastic surgery liposuction became the easiest procedure to perform among cosmetic surgeries. People choose liposuction to achieve better appearance and to feel better about themselves.
Liposuction can be performed at almost all parts of body. The most common ones are;
Belly
Love handles
Breasts
Thighs
Buttock
Arms
Patients who undergo liposuction also prefer to have tummy tuck surgery at the same time. Since liposuction is the solution for removing extra fat in the body. Yet tummy tuck removes the excess skin on belly area. Therefore depending on patient's condition tummy tuck and liposuction are needed to be performed at the same time
Liposuction in Turkey
If you have problem areas on your body where it seems like no matter how little you eat or how much you exercise you just can not trim the fat then liposuction may be for you. Liposuction is one of the most common plastic surgery procedure performed in the world. Qualified plastic surgeons can literally remove your excess fat tissue and almost immediately create a slimmer you.
Before your procedure you will be given a general anesthetic and after you are sedated your surgeon may make single or multiple incisions in the crease near your area of concern. You can see the small signs of the incision no matter where it is on your body. The scars will usually be hidden in the contours of your body.
The liposuction procedure can take as little as one hour or as long as four hours depending on the extent of the procedure. While there are several different liposuction techniques, the tumescent technique is the most common. Prior to removing the fat tumescent fluid is injected into the treatment area through a large hollow device known as a cannula. The solution which is composed of saline solution helps numb the treatment area, control blood loss and help with fat removal. Your surgeon will insert the liposuction cannula into the fat layer beneath your skin using a forward and backward motion. The cannula loosens and breaks apart the fat tissue in the area. A suction device that's attached to the opposite end of the cannula is used to actually remove the fat. In some cases the fat may be removed manually using a syringe that has been attached to the cannula.
There may be some pain, swelling and bruising after the procedure and your doctor may suggest wearing a compression garment to help hold the tissue together and provide support for two to six weeks. You should be able to return to work in just a few days and resume normal activity in about a week or two. The final results though will most likely be noticeable in about three months.
Finally it's important to remember that although fat cells are permanently removed from your treatment area liposuction does not prevent additional weight gain. It's always a good idea to follow a healthy diet and exercise routine to maintain your results.