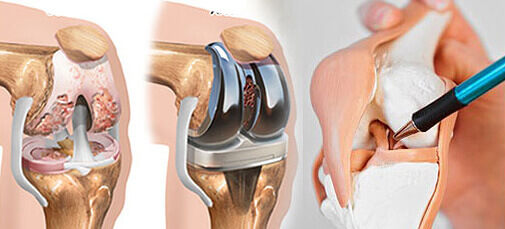 A woman's body develops depending on a variety of factors ranging from lifestyle to heredity. Especially for the boobs, there are lots of women having breast enlargement while those with big breast seek for a solution to reduce their size. Write in the online consultation form to hear more about Clinic Center's all-inclusive breast reduction offer!
Get Your FREE Treatment Plan NOW!
RLE surgery in Turkey (Refractive Lens Exchange)
RLE also known as Refractive Lens Exchange is a surgery to treat a patient's cataract problem. Clinic Center offers reasonable costs to patients who has cataract problem and looking for a procedure to fix it. Contact us about RLE today, and get a free consultation!
What is a RLE surgery?
RLE replaces your eye's clear natural lens with an artificial intraocular lens (IOL) to correct your refractive error and achieve sharper focus. This reduces your need for glasses. RLE typically is for people with presbyopia or extreme farsightedness, for whom LASIK, or PRK usually are not suitable. If you have both presbyopia and moderate to severe hyperopia, RLE may be the only viable option for sharper vision and minimal reliance on glasses after refractive surgery.
How is a RLE surgery done?
Lens replacement surgery usually takes about 15 minutes and there is no need to stay the night at the hospital. Numbing anesthetic drops are used during lens replacement surgery, so typically there is no discomfort; however you may feel pressure on your eyes. Most people report immediate vision improvement after surgery.
Who is a candidate for RLE?
You have to be 21 years old or older.
Your vision needs to be stable for at least 6 months
Your eyes must be healthy
Many experts believe that the best candidates for refractive lens exchange are people with moderate to high farsightedness, and those with farsightedness who are over age 45 and have presbyopia
You can send your medical history to Clinic Center coordinator for us to evaluate.
How to get ready for a RLE surgery?
Your Clinic Center surgeon will perform a detailed eye exam to see if you are suitable for cataract surgery. Other examination tests will be done if the surgeon thinks it is necessary. It is important for the patient to tell his/her medical history and if he/she is using any medications. Your surgeon will explain the procedure to you.
How painful is a RLE surgery?
RLE is a painless surgery since anesthetic eye drops will be used before the surgery.
What are the risks of RLE?
All surgical procedures have some associated risk, like RLE. Many of the risks are different from other laser eye surgeries like LASIK because refractive IOLs are implanted deeper in your eye than the area treated in LASIK.
There are more risks associated with refractive lens exchange than with LASIK. As a result, your surgeon is unlikely to recommend that you have RLE unless you have a high prescription for myopia or hyperopia.
Here are some of the risks of RLE:
Glaucoma
Infection
Retinal detachment
Over-correction
Under-correction
Bleeding
IOL dislocation
Posterior capsular occlusion (i.e., a new cataract forms)
RLE surgery results in Turkey
Cataract surgery successfully restores vision in the majority of people who have the procedure.
People who've had cataract surgery may develop a secondary cataract. The medical term for this common complication is known as posterior capsule opacification (PCO). This happens when the back of the lens capsule the part of the lens that wasn't removed during surgery and that now supports the lens implant becomes cloudy and impairs your vision. Contact us for lens replacement surgery in Turkey
What to expect after a RLE surgery?
Initial recovery from refractive lens exchange in Istanbul takes around 1 week, after that period you can go back to your routine life activities.
Final result of refractive lens exchange can take up to several weeks, and you may notice vision disturbances such as blurry vision, halos and glare, or a "scratchy" sensation as your eyes heal.
How long does it take to recover from a RLE surgery?
Improved vision should be immediate for most patients, but total corrective benefits may not be fully realized for several weeks. During this recovery period, it's not uncommon for patients to experience issues like glare, halos, blurred vision and mild discomfort as the eye heals.
Advantages of RLE surgery in Turkey assisted by Clinic Center
Clinic Center, registered in UK, offers the best prices for RLE surgery in Turkey. There are several advantages of having lens replacement surgery in Istanbul with Clinic Center. RLE surgery in Istanbul with the assistance of Clinic Center provides you the best offer: Contact us now!
3 nights of accommodation at a 4-star hotel
All inner transfers with car
Personal host
Free check-up and regular follow-up
If you choose Clinic Center to assist you with your RLE surgery abroad, you will have all these advantages.
RLE surgery Cost in Turkey
RLE surgery is an affordable procedure to improve eyesight. Each year thousands of patients have RLE surgery done in Turkey for reasonable costs. Our experienced surgeons perform a great number of lens exchange surgeries in Istanbul each year. Clinic Center, registered in UK, is supported by Turkish Ministry of Health and Economy, which enables us to provide better prices for our patients. Along with the best price, Clinic Center also offers special advantages when it comes to patients' satisfaction. Contact us now to learn more about RLE surgery in Turkey costs.
RLE surgery all inclusive package
In order for you to have trouble-free procedure, Clinic Center will be with you in every step of your journey. Everything will be arranged by Clinic Center, here are some details;
Internationally Certified Doctors
Clinic Center partner plastic surgeons are selected after a close screening and hold the reputable EBOPRAS, ISAPS and ASAPS memberships. With us you can be certain that you are in good hands and will achieve the best results.
Check-up
A day after your surgery you will have a check-up with your surgeon, in which aftercare instructions will be provided.
Accommodation at a 4-star Hotel
Having a surgery may be stressful, that is why we provide the best accommodation to our patients. Having a rest is an important part of the surgery process.
Airport transfers with VIP car
For a more comfortable journey, from the moment you land to Turkey your transfer will welcome you at the airport and take you to your hotel.
International Patient Host
You will have a personal host to help you in your journey.
PRK/LASEK surgery recovery and aftercare
You may still have some eye pain and discomfort during this time, but that is normal and should be relieved by painkillers prescribed by your surgeon. You will be wearing your bandage contact lenses in this time, to protect your cornea as it grows back. During this period of time, you are most likely to experience temporary side effects from the procedure. You can always reach your Clinic Center patient service coordinator at any time.
Days 2-4: You may have discomfort at this time; however prescribed painkillers will be helping you to relieve it. You will still have protective contact lenses as your bandages until your epithelium grows back. Here are some of the possible side effects that you may experience;
Watery eyes
Blurry Vision
Sensitivity
Dryness
Itching
Day 5: Your epithelium should be completely healed by this time. Your contact lenses will be removed by your surgeon on your check-up day. You will notice the vision improvement right after the contact lens is removed. However, keep in mind that this will not be the final result, and your vision will be improving day by day.
Week 4-6: Most of your side effects will be gone by this time. You will keep using your eye drops as ordered by your doctor. Improvement of your sight will still be improving at this period.
Month 3-6: Improvement of your eyesight will be finished by this time. You should still be careful not to hurt your eyes and wear sunglasses as much as possible if you are in a sunny area.
Fast Facts About RLE
| | |
| --- | --- |
| Procedure: | Cataract Surgery / RLE |
| Duration: | 30 Minutes |
| Stay: | 2 Nights Hotel |
| Anesthesia: | Local Anesthesia |
| Recovery: | 7 Days to Return to Work |
| Side Effects: | Temporary Visual Discomfort, Dry Eyes, Sensitivity in Eyes, Blurry Vision |
| Complications: | Retinal detachment, increased eye pressure, droopy eyelids, Glare, halos and blurry vision |
| Exercise: | 1 Month |
| Scars: | No |
| Pain: | Only Discomfort |
| Results: | Immediate Improvement |
RLE surgery FAQ
How is the eye anesthetized?
In most cases, the operation is performed by means of a local anesthesia with eyedrops. General anasethesia is very, very rare in cataract surgery, and is used only in very special cases.
How long does the surgery take?
The surgery itself typically lasts between 15 and 30 minutes.
Should I stop taking my eye drops before surgery?
No. Continue with all medications until the day before surgery as normal. Do not use eye drops in the eye that will be operated on the day of surgery. Eye drops for the other eye can be used as normal.
Do I need to fast beforehand?
Please do not eat any food for at least 4 hours before the operation.
Which lens is right for me?
The choice of artificial, or intraocular lens (IOL), that patients receive during cataract surgery depends on their lifestyle and their visual needs. Your surgeon will make a clear recommendation based on your stated needs. However, it is recommended that patients understand what monofocal, multifocal lenses, and toric lenses are and how they work before this meeting.
Disclaimer
The information on this site is not intended or implied to be a substitute for professional medical advice, diagnosis or treatment. All content, including text, graphics, images and information, contained on or available through this web site is for general information purposes only. It is not advice on your specific needs and circumstances. It does not replace the need for you to have a thorough consultation, so you should get advice from a suitably qualified medical practitioner. Please bare in mind that as with all operations, there are risks involved in having cosmetic surgery.