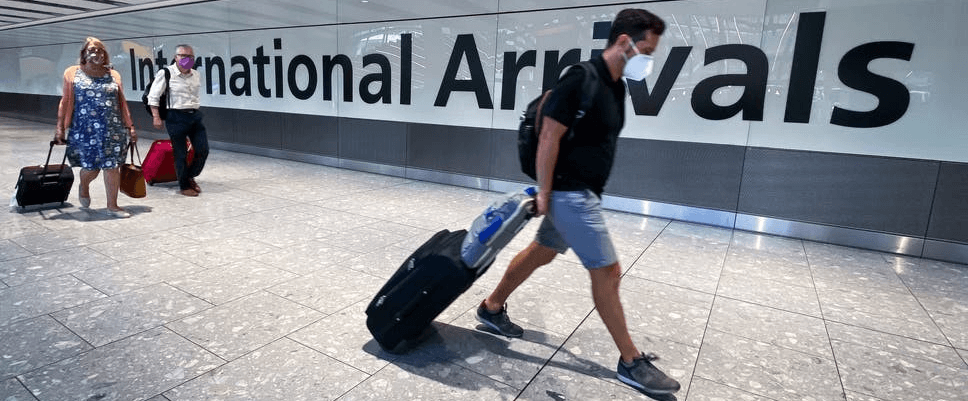 Before You Leave the UK – for all citizens
* You can click links to order most affordable home kit test options in the market that will be delivered to your address.
You should complete a passenger locator form with the details of where you will be during quarantine upon your arrival to the UK and the travel test package booking reference number.
FAQs for Traveling to Turkey for Medical Treatments
Is Turkey in the red country list?
No. Turkey is not in the red country list.
Do I have to quarantine in the hotel when I arrive to the UK?
No. Since Turkey is not in the banned list.
How can I fly to Turkey now?
Direct flights started operating as of 22nd April. Now you can take a direct flight and come here without any issue.
How will I be exempt from the fine after I came back to the UK?
As Clinic Center, we are also providing a letter stating that you are travelling for a medical purpose which will provide you to travel without any problem. None of our patients had this issue before.
Do I have to quarantine in Turkey?
There is no quarantine when you arrive in Turkey. You can get a direct flight here,get your treatment and return when your recovery period is over.
Can my companion come with me as well?
Yes. The letter will be provided to the patient's companion as well.
Do I have to take a visa for Turkey?
No. As long as you have UK passport, you can travel to Turkey without a visa.
We are looking forward to welcoming you in Turkey and Clinic Center Team is working non-stop for your journey to be smooth during this challenging times.
*Above information have been taken from official sites and aim only to inform and guide patients, Clinic Center is not responsible for any sudden updates, please follow the official sources.