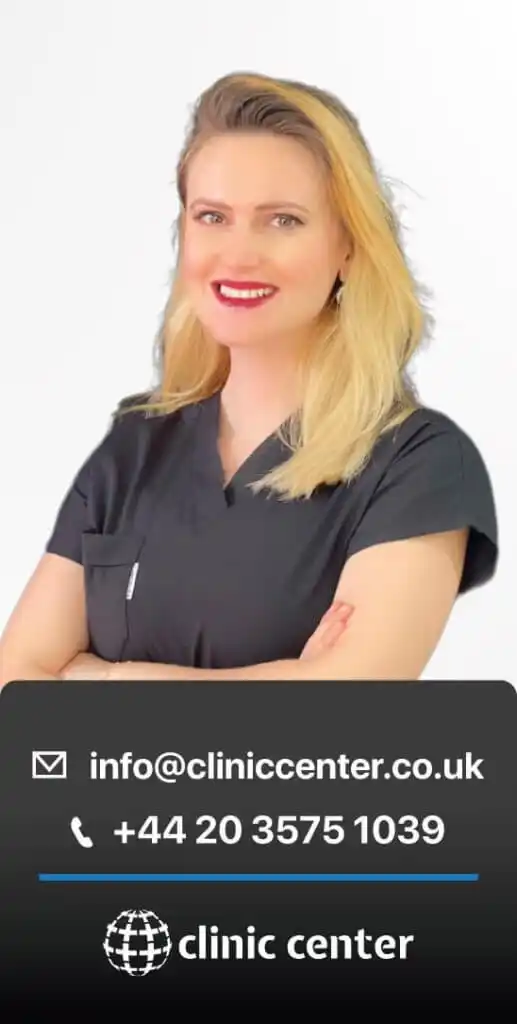 Endodontics Specialist

After completing her high school education at Karacabey Anatolian High School, she started at Istanbul University Faculty of Dentistry in 2010. After graduating in 2015, as a result of the Dentistry Specialization Examination (DUS), she received training in the Department of Endodontics of the Faculty of Dentistry at Cumhuriyet University. In 2021, she gave her thesis on the Comparative Evaluation of the Effects of Different Rotary Instrument Systems on the Amount of Debris Overflowing from the Apical and received the title of "Endodontics Specialist".
Dentist Bilge Ünal, with her years of experience, performed hundreds of treatments during her career. After completing her education at the Istanbul University Faculty of Dentistry, she participated in conferences and seminars to improve herself in the dental field. She is a very caring dentist who loves her job. She is detail-oriented and puts her patients at ease by informing them about the subject and problems. Every patient who had dental treatment from Dentist Bilge Ünal leaves with a big smile and healthy teeth.
Experience: 8 years
International Treated Patients: The United Kingdom, Ireland, Australia, The United States of America, United Arab Emirates, Saudi Arabia, Kuwait, the European Union Countries
Fields of Specialization: Porcelain Veneers, Dental Crowns, Dental Implants, Hollywood Smile, Root-Canal Treatment, Gingivoplasty & Gingivectomy, All-On-4, All-On-6 & All-On-8, Teeth Whitening, Dental Treatments
City: Izmir, Turkey
Working Days: Weekdays and Saturday
Contact: +44 20 3575 1039 & [email protected]
Our Dentists