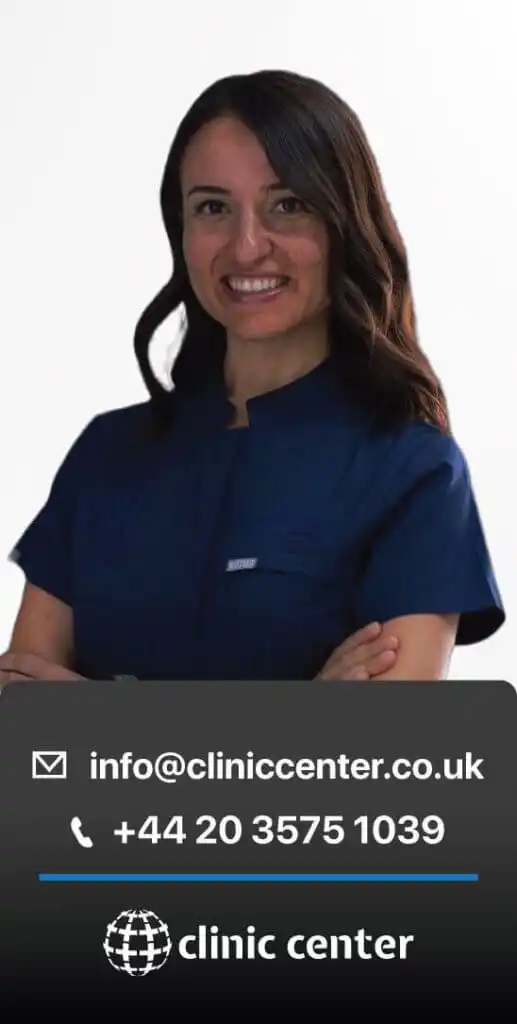 Prosthesis Specialist

After completing his education at Anamur Anatolian High School, she started the Ege University Faculty of Dentistry in 2007. As a result of the Dentistry Specialization Examination (DUS) in 2013, she was entitled to receive training at Ege University Faculty of Dentistry, Department of Prosthetic Dentistry. In 2017, she gave her thesis on "Examination of Clinical Wear Amounts of Three-Dimensional Image Alignment Method of Crown Restorations Designed and Produced with Computer Assistance Using New Generation Restorative Materials" and received the title of "Prosthetic Dentistry Specialist".
Dentist Didem Oğuz, by attending more than 100 courses and conferences, improves herself and specialised in the prosthesis field. She has been working in the dentistry field for a decade and during that time she performed dental treatments more than 10,000. Being Turkey's one of the young and most experienced surgeon, Dentist Didem Oğuz gives life-changing and long-lasting results.
Experience: 10 years
International Treated Patients: The United Kingdom, Ireland, Australia, The United States of America, United Arab Emirates, Saudi Arabia, Kuwait, the European Union Countries
Fields of Specialization: Porcelain Veneers, Dental Crowns, Dental Implants, Hollywood Smile, Root-Canal Treatment, Gingivoplasty & Gingivectomy, All-On-4, All-On-6 & All-On-8, Teeth Whitening, Dental Treatments
City: Izmir, Turkey
Working Days: Weekdays and Saturday
Contact: +44 20 3575 1039 & [email protected]
Our Dentists