Plastic Surgeon
MUDr. Vra atánková is know due to her successful projects and 11 scientific publications in plastic surgery field and is currently conducting research on breast implants and their effect on breast tissue.
She has been specialized in breast augmentation, breast shaping, breast reduction, and combination procedures. She often performs combined body countering surgeries and the most popular is the Mommy Makeover procedure which is her specialisation.
Patients generraly reviews about her to appreciate MUDr. Věra Šatánková's individual approach, empathy, aesthetic sense, and vision, which helps to get a positive outcome of her surgeries and, as a result, maximum patient satisfaction from beginning till the end.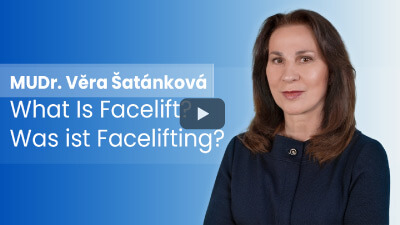 Expert memberships: ASPS, AMA, ABA Allergan Academy CMA JEP, Czech Society of Plastic Surgery, Czech Society of Aesthetic Surgery, Czech Society of Burn Medicine IPRAS, ISAPS, IFATS, WPS – Women Plastic Surgeons – USA
City: Prague, Czechia
Working Days: Weekdays and Saturday
Languages: Czech, English
Contact: +44 20 3575 1039 & [email protected]