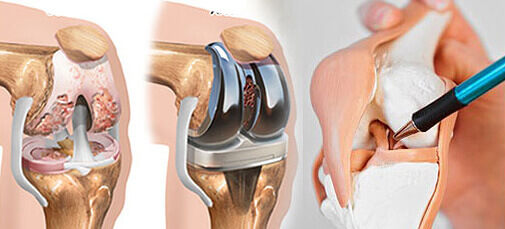 A woman's body develops depending on a variety of factors ranging from lifestyle to heredity. Especially for the boobs, there are lots of women having breast enlargement while those with big breast seek for a solution to reduce their size. Write in the online consultation form to hear more about Clinic Center's all-inclusive breast reduction offer!
Get Your FREE Treatment Plan NOW!
PRK/LASEK Surgery in Turkey (Photorefractive Keratectomy – Laser Assisted Sub-Epithelial Keratectomy)
PRK is a type of refractive surgery to improve a patient's vision. LASEK is a type of PRK surgery, main difference between PRK and LASEK is the healing process. If you have vision problems, PRK or LASEK may be the solution, contact us today to learn more about PRK and LASEK eye surgery in Turkey. Clinic Center is registered in UK and has an aftercare service in UK as well.
What is a PRK surgery?
PRK is the first type of refractive surgery, but it is not inferior to LASIK. It offers number of advantages over LASIK for the patients who are not suitable for LASIK method. Only difference is the first step of the surgery, and the other steps are same as LASIK. Just like in LASIK surgery, PRK is also done under local anesthesia and it is pain-free. Unlike LASIK surgery, the surgeon does not cut any flaps, instead he/she removes extremely thin layer of tissue called epithelial layer from the patient's cornea and discards it. Surgeon then reshapes/remodels the patient's cornea just like in LASIK surgery. After the surgery your doctor will place a temporary contact lens to protect your eyes. New layer of epithelial tissue grows back usually within 5 days, and then the temporary contact lens will be removed.
What is a LASEK surgery?
LASEK surgery theoretically combines LASIK and PRK together. Just like PRK, the surgeon removes extremely thin layer of tissue from the patient's cornea (epithelium), but instead of discarding it completely the surgeon puts back that exceptionally thin layer tissue back on the patient's cornea in order for it to heal. This method is a bit more uncomfortable compared to PRK.
How is a PRK/LASEK surgery done?
Before the surgery starts, numbing eye drops are applied to your eyes. If you feel anxious your doctor may also give you some medications to calm you down. You will be positioned under a laser device and to keep your eyelids open a tool called lid speculum will be used. At this point your surgeon will request you to focus your eyes on a target in order to stabilize them.
The surgeon starts by using an Excimer laser in order to ablate trace amount of cornea tissue (epithelium) and reshapes it according to your vision problem (myopia, hyperopia, astigmatism). You may feel some pressure which can be uncomfortable, although it is pain-free. This process is performed to each eye separately and takes around 5 minutes for each. Lastly, the surgeon covers your eyes using a protective contact lens, which will stay on for few days while new epithelium (cornea tissue) grows back. In the LASEK method, instead of discarding the cornea tissue, the surgeon puts an extremely thin layer back on the eye. This process actually takes longer to heal compared to PRK.
Who is a candidate for PRK/LASEK?
You should have healthy eyes.
Thickness of your cornea should be suitable.
Your pupil size should be normal.
Your prescription must be within certain limits.
Your vision must be stable.
If you are pregnant, you should delay surgery.
How to get ready for a PRK/LASEK surgery?
First of all, your Clinic Center surgeon will perform a detailed eye exam to see if you are suitable for PRK method. There are three main factors that determine your eligibility. Thickness of the cornea, vision problem; whether it is myopia, hyperopia or astigmatism, and lastly the pupil size. Another important factor is that you should not have dry eyes problem, which may affect the outcome of the surgery. Other examination tests will be done if the surgeon thinks it is necessary. It is important for the patient to tell his/her medical history and if he/she is using any medications. Another important thing is that you should stop wearing contact lenses before the surgery since it alters the shape of cornea temporarily and may give incorrect information about your eyes.
How painful is a PRK/LASEK surgery?
Numbing eye drops will be applied before the surgery. PRK/LASEK is considered as a painless surgery, you may feel some pressure on your eyes, but it is only mildly discomfortable. You can learn more about PRK/LASEK eye treatment in Turkey by contacting us.
What are the risks of PRK/LASEK?
You may find that your eyes are more sensitive to light. Some people also see halos or bursts of light for days or weeks following PRK, particularly at night.
You may also experience corneal haze, a cloudy layer that can expressively obstruct vision, for a short amount of time after surgery. While considered safe, PRK surgery is not without risk. Risks include:
loss of vision that can't be corrected with eyeglasses or contact lenses
permanent changes to night vision that include seeing glare and halos
double vision
severe or permanent dry eye
diminished results over time, especially in older and farsighted people
PRK/LASEK surgery results in Turkey
Outcomes of PRK and LASIK are very similar. Most people achieve 20/20 after the procedure, and nearly all patients achieve 20/40 visual acuity or better. If you are dissatisfied with your vision after your eyes have healed fully, you may elect to have a follow-up procedure to further sharpen your eyesight. You can contact Clinic Center for more information.
What to expect after a PRK/LASEK surgery?
Immediately after the surgery, your doctor will examine your eyes again to see if everything is okay. You will feel itchiness and burning sensation in your eyes but it is not intense. Your surgeon will let your rest for a while before leaving the operation room. Before you leave, your surgeon will prescribe you antibiotic creams and also painkillers to reduce discomfort. It is expected to have blurry vision on the day of the surgery, but it will get better the day after. Unlike LASIK, it takes longer to recover from PRK method. It may take days or even weeks for your vision to be stabilized. You will have a check-up appointment with your surgeon to evaluate your surgery and to be informed about aftercare. You will be given instructions about what to do. You should follow these instructions in order for your eyes to be healed properly.
How long does it take to recover from a PRK/LASEK surgery?
Your eye will be recovered in a week, but in order to achieve your final vision you have to wait up to three months.
Advantages of PRK/LASEK surgery in Turkey assisted by Clinic Center
We are proud to offer you the best price in Turkey as Clinic Center. There are other advantages of having PRK and LASEK eye surgery with Clinic Center, registered in UK. Contact us today to learn more about our reasonable PRK and LASEK eye surgery costs in Istanbul. Here are some advantages we offer;
3 nights of accommodation at a 4-star hotel
All inner transfers with car
Personal host
Free check-up and regular follow-up
All of these are included in your package if you choose Clinic Center.
PRK/LASEK surgery Cost in Turkey
PRK/LASEK surgery is an affordable procedure to improve eyesight. Every year thousands of people have PRK and LASEK eye surgery done in Istanbul for affordable costs. Our experienced surgeons perform a great number of PRK and LASEK eye surgeries in Istanbul each year. Clinic Center, registered in UK, is supported by Turkish Ministry of Health and Economy, which allows us to provide better prices for our patients. Along with the best cost, Clinic Center also offers special advantages when it comes to patients' satisfaction. Contact us now to learn more about PRK and LASEK eye surgery in Turkey costs.
PRK/LASEK surgery all inclusive package
In order for you to have trouble-free procedure, Clinic Center will be with you in every step of your journey. Everything will be arranged by Clinic Center, here are some details;
Internationally Certified Doctors
Clinic Center partner plastic surgeons are selected after a close screening and hold the reputable EBOPRAS, ISAPS and ASAPS memberships. With us you can be certain that you are in good hands and will achieve the best results.
Check-up
A day after your surgery you will have a check-up with your surgeon, in which aftercare instructions will be provided.
Accommodation at a 4-star Hotel
Having a surgery may be stressful, that is why we provide the best accommodation to our patients. Having a rest is an important part of the surgery process.
Airport transfers with VIP car
For a more comfortable journey, from the moment you land to Turkey your transfer will welcome you at the airport and take you to your hotel.
PRK/LASEK surgery recovery and aftercare
You may still have some eye pain and discomfort during this time, but that is normal and should be relieved by painkillers prescribed by your surgeon. You will be wearing your bandage contact lenses in this time, to protect your cornea as it grows back. During this period of time, you are most likely to experience temporary side effects from the procedure. You can always reach your Clinic Center patient service coordinator at any time.
Days 2-4: You may have discomfort at this time; however prescribed painkillers will be helping you to relieve it. You will still have protective contact lenses as your bandages until your epithelium grows back. Here are some of the possible side effects that you may experience;
Watery eyes
Blurry Vision
Sensitivity
Dryness
Itching
Day 5: Your epithelium should be completely healed by this time. Your contact lenses will be removed by your surgeon on your check-up day. You will notice the vision improvement right after the contact lens is removed. However, keep in mind that this will not be the final result, and your vision will be improving day by day.
Week 4-6: Most of your side effects will be gone by this time. You will keep using your eye drops as ordered by your doctor. Improvement of your sight will still be improving at this period.
Month 3-6: Improvement of your eyesight will be finished by this time. You should still be careful not to hurt your eyes and wear sunglasses as much as possible if you are in a sunny area.
Fast Facts about PRK/LASEK
| | |
| --- | --- |
| Procedure: | Laser Eye Surgery / PRK – LASEK |
| Duration: | 15 Minutes |
| Stay: | 2 Nights Hotel |
| Anesthesia: | Local Anesthesia |
| Recovery: | 2 to 7 Days to Return to Work |
| Side Effects: | Temporary Visual Discomfort, Dry Eyes, Sensitivity in Eyes, Blurry Vision |
| Complications: | Halos, Double Vision, Undercorrections, Overcorrections, Astigmatism, Flap Problems, Regression, Vision Loss, Infection |
| Exercise: | 1 Week – Light exercises (contact sports and swimming after one month) |
| Scars: | No |
| Pain: | Only Discomfort |
| Results: | Immediate Improvement – Final Result up to three months. |
PRK/LASEK surgery FAQ
How Long Will It Take for My Vision to Stabilize?
It will take couple of months for your vision to be stabilized.
Is PRK painful?
Anesthetic eye drops will be used before the surgery, so you are not going to feel anything, however some patients may experience slight pressure on their eye.
How long does PRK take?
Entire procedure will take around 15 minutes.
What happens afterward?
Your surgeon will place eyedrops and ointments. After resting for a while you can go back to your hotel. You will notice the improved vision immediately, and it will keep improving for couple of months.
When may I resume driving?
You need to wait 2-3 days before driving.
Can I go back to work right away?
You need to rest two to three days after the surgery before going back to work
When may I go back to wearing makeup?
You can wear make-up typically 1 week after the surgery unless your surgeon tells you otherwise.
Disclaimer
The information on this site is not intended or implied to be a substitute for professional medical advice, diagnosis or treatment. All content, including text, graphics, images and information, contained on or available through this web site is for general information purposes only. It is not advice on your specific needs and circumstances. It does not replace the need for you to have a thorough consultation, so you should get advice from a suitably qualified medical practitioner. Please bare in mind that as with all operations, there are risks involved in having cosmetic surgery.