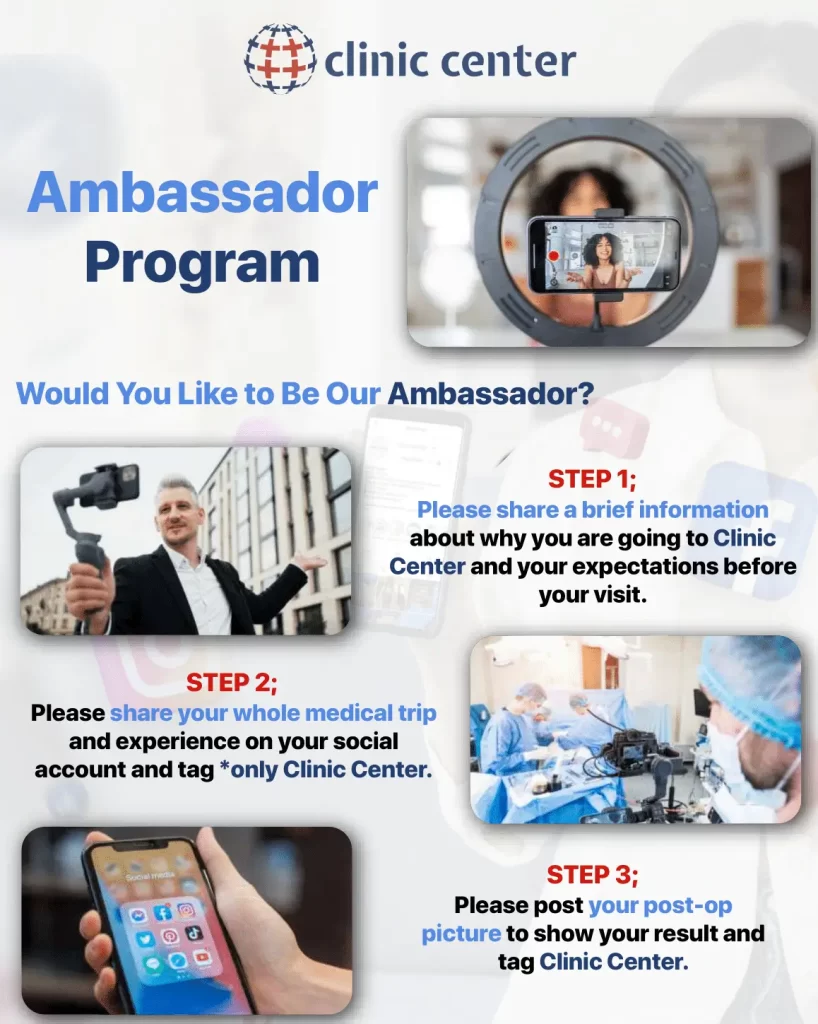 Ambassador Guide and Tips
1-Please make sure that you follows posting instriuctions mentioned above on the right time.
STEP 1: Please accomplish Step 1 on the last week before you fly to Turkey.It could be picture or video on your social media account to inform your friends & followers that you are going for an operation.

STEP 2: Please share some videos or pictures as post or story when you are in Turkey. It can be about services or treatment (as you wish).

STEP 3: Please share a video within 3 months after you are back to show or explain your whole experience with Clinic Center including your before and after look.
2-Please tag Clinic Center account in any platform that publishing your post.

3-Step 3 can include all previous process, if you only do step 3 you will receive 3/4 of the amount that agreed at the beginning.
4-As much as you share, you might get questions from your friends and followers through social media. This will return you as additional revenue due to referral system.
5-You can create your own content. There is no rule about the way you can share your experience. Feel free to create your own content!
There are some sample videos below to clarify how you can take pictures or videos.
Please select the platform(s) that you are going to be