Who Is She?
She was born as Sandra Annette Bullock and her birthday is on 26/07/1964. She was born in Virginia. She is an actress and a producer. She has won a lot of awards including, Academy Award, 3 Critics' Choice Awards, a Golden Globe Award and many more. In 2010 and 2014 she was the actress that was paid the most. Also in 2010, she was included in the list of Time's 100 most influential people in the world.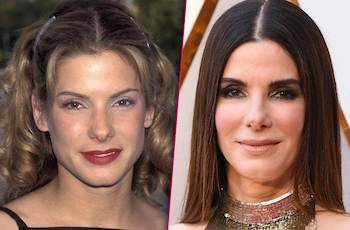 Plastic Surgery Gossip
Naturally because of her success and fame, people constantly watched her and whenever they thought they saw a change, they claimed it was because of plastic surgery. Here we will see what people have claimed so far,

For a 50+ year old person she looks amazing.
When you have looked at 100s of her photos, it would be impossible not to notice a difference that a facelift would do. Even though she looks wonderful for her age, her face doesn't look like it has had a facelift.
In some photos, her face does look a bit puffy. Maybe it was a bad day, or maybe she had a small allergic reaction to something.
Anyone who has watched the film called Bird Box and looked at Sandra Bullock carefully, will have noticed that her lips and the area looked a bit different. Her lips did look a bit stiff. So she either had lip fillers, or she was treating her marionette lines with dermal fillers. This can also give the same effect.

Unless there is a dramatic change, it is hard to tell if someone had a nose job also known as rhinoplasty or not.
As you can see, there isn't big difference in her nose.
But she likely has had a small nose reshaping operation.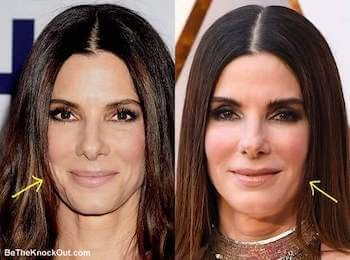 Then there is this, when she was young, her sister broke her nose whilst she was opening the garage door.
What are your thoughts? Could she have had surgery? Would you think of having a cosmetic surgery? Not everyone has it just because they saw a famous person have it. There are people who have surgery because they also physically want to feel better. For example, people who have breast reduction complain more about the weight of their breasts and the back ache it causes. Also they don't like the way their breasts look.
If you are interested in having a procedure, don't hesitate to contact us!
As Clinic Center, we aim to make our patients happy and once they are back at home, we continue to support them!