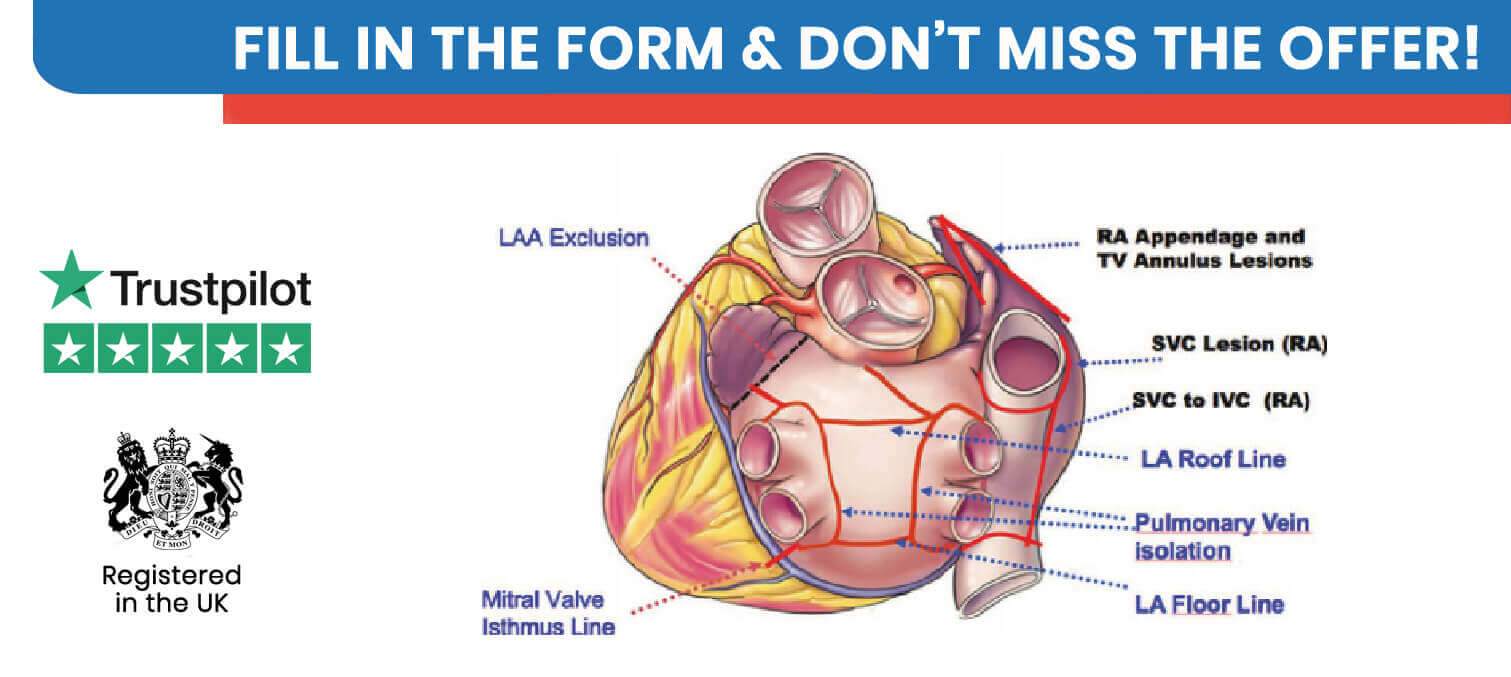 Get Your FREE Treatment Plan NOW!
Having a surgery can be nerve wrecking, and when you try to sort everything out, you might actually not get anything done. Because there is a lot to do. This is where Clinic Center comes in. We sort out the hotel and transfers and also organize all the appointments with the doctor. So all you have to do is just sit back and relax. As a company that is registered the in the UK, we also have an office in London, as well as in Istanbul and Izmir and our patients are always welcome to our offices . However, if you prefer a video consultation, we also do that too . If you want to see what our patients have written about us, you can look at them here,
You'll see that our patients have left Istanbul as happy patients. Why or how? Because we only work with the best surgeons. We don't only sort out the transfer and the hotel and appointments. But, we also provide aftercare services. So when you are back in the UK, we still look after you. To get more information about our after care service, click here . We always make sure that our patients are happy with the services they get, and so far they have been.
If you want more details on how much a maze ablation procedure in Istanbul costs; you can simply contact us by filling this form.
What is a Maze Surgery?
Maze procedure for atrial fibrillation is where the doctor creates a pattern(the maze) of scar tissue in the upper chambers of the patient's heart. Because scar tissue doesn't carry electricity, patients with notable, recurring AFib symptoms that do not respond to medication or ablation. Patients who don't know of their AFib symptoms are probably not candidates for this maze cardiac procedure. Nevertheless, each case is unique so it's best to discuss the options with the Clinic Center doctor.
Is Maze Surgery a major surgery?
As with surgeries that have a risk, maze surgery also does. So it can be counted as one of the major surgeries.
Maze Surgery Techniques in Turkey
There are few maze surgery techniques. These are:
Cox maze III: This technique is the most used one, when a patient is having an open-heart surgery for a different problem, like valve surgery or a bypass.
Mini Maze: Also known as Cox maze IV. Not many patients who have AFib require open-heart surgery. That's where this least invasive choice comes in.
Radio frequency ablation: Catheters are used to deliver radio frequency energy (same to microwave heat) this produces circular scars all over each vein or group of veins.
Cryoablation: One catheter delivers a balloon tipped with stuff that freezes the tissues to cause a scar.
Convergent procedure: This puts catheter ablation with mini maze together. Clinic Center doctor makes use of radio waves (radio frequency ablation) in the pulmonary vein, and a surgeon creates a small cut under the patient's breastbone to implement radio frequency energy on the outside of the patient's heart.
How is a Maze Surgery Surgery Done?
For the surgical maze procedure, the patient will be under general anaesthesia and put on a heart-lung bypass machine.
Then, Clinic Center doctor will make an incision on the patient's chest and enter the upper chambers of the patient's heart. He or she will use energy — such as heat, cold or laser — or a scalpel to produce the pattern of lines. Scar tissue forms where the lines are produced. This interrupts damaged electrical signals.
Whilst the patient is on the bypass machine, Clinic Center doctor may also do other required cardiac surgeries, such as valve repair or pacemaker placement.
Some patients may be treated with a robot-assisted catheter ablation procedure called a mini-maze.
How Long Does Maze Surgery Procedure Take?
Atrial fibrillation surgery maze procedure takes 2-3 hours. However this could change if the doctor has to do other
Who is a Candidate for Maze Surgery?
People who can be considered for maze heart surgery are:
Patients who don't have atrial fibrillation that is controlled by medication,
Patients who can't take medication or anticoagulants,
Patients who also need heart surgery.
How to Prepare for Maze Surgery?
Preparation for a maze procedure begins a couple of weeks before the surgery date. At this time, the patient might be asked to stop taking certain medicines, like aspirin and other blood thinners. The patient might also be asked to stop smoking. Patient will also get blood work to confirm that they are without infection.
An electrocardiogram and chest X-ray lets the Clinic Center doctor to see the present state of the patient's heart. Nothing should be eaten before the surgical maze procedure.
Important Note:
Surgery will be CANCELLED if there is any chance that the patient is expecting a baby or the patient has health problems(apart from the reason they came for)(the anaesthesiologist will check before the patient is taken to the operating room).
Two Weeks Before Surgery:
Patients shouldn't drink alcohol and shouldn't smoke. Nicotine affects the blood circulation and this can affect the result of your procedure and increase the risk of complication with anaesthesia.
One Day Before Surgery:
DON'T DRINK OR EAT ANYTHING AFTER MIDNIGHT.
Day of The Surgery:
Patients can have a shower on the morning of the surgery.
There shouldn't be any makeup on the patients. There shouldn't be any product on their hair, nail varnish and false eyelashes need to be removed.
Patients should pack a bag of comfortable clothes & shoes.
If the patient has a hairy chest and doesn't want another person to shave it, they should shave it.
Jewellery shouldn't be worn. Valuables shouldn't be brought to the hospital.
If you require more information, please contact us
What are the Risks of X Maze Surgery
Risks are:
Bleeding.
Infection.
Stroke.
Pneumonia. Heart attack (myocardial infarction, or MI).
New arrhythmia.
Needing to have a pacemaker implanted.
Death. (About 1 or 2 deaths happen out of 100 surgeries)
Maze Surgery Results in Turkey
The maze procedure has a good long-term outcome for curing atrial fibrillation. It can stop atrial fibrillation in about 9 people out of 10. You might need to take heart rhythm medicine (antiarrhythmics) after the procedure.
Maze Surgery Recovery and Aftercare
The recovery time depends on which maze procedure the patient had:
Open-heart surgery: The patient should plan on staying in the hospital for about a week. In general, it will take about 2 months to recuperate if there are no complications.
Robotic-assisted procedure: The patient might only need to stay in the hospital 1-2 days after the surgery. Patient will also be able to go back to their normal routine sooner than if they have open-heart surgery. It will take about 6 months for the scars to fully form.
Advantages of Maze Surgery in Turkey assisted by Clinic Center
Healing atrial fibrillation not requiring the invasiveness of the usual surgical technique (recovery time is shorter and risk of complications are less).
General success rate is 90%.
The need for medications is stopped(blood thinners etc.) .
Stroke and blood clot risks are reduced. Also symptoms like fainting is reduced.
Maze Surgery Cost in Turkey
Whenever you hear someone had an operation whether it is plastic, dental, hair or hear 85% is they had it done in Turkey. There is a very good reason for that. Because the Turkish doctors have years of experience and the prices in Turkey are very reasonable. Patients naturally will compare the prices and the end result usually is, the prices in Turkey are 50-60% lower than in the USA or the EU countries, especially the maze afib procedure is very affordable.
Some of our patients even come in the summer to have the surgery and then go on a holiday because not only the procedures are affordable. But also travelling, food costs are also affordable. Even when holiday expenses are added, it is still lower than what they would have to pay back for their procedure in their country. It is normal for people to wonder how come the prices are so different, the reason for this is, the cost of rent, taxes and hospital payments in Turkey are more reasonable compared with other countries.
Fast Facts About Implantable Cardioverter – Defibrillator (ICD) Procedure
| | |
| --- | --- |
| Length Of Procedure | 2-3 hours. |
| Recovery Period | If it is with open heart surgery 2 months(if there are no complications), if you had a robotic assisted procedure, then it is much shorter than open heart. |
| Incision | If it is done as a stand alone procedure, you will have small incisions. |
| Anaesthesia | General anaesthesia. |
| Hospital Stay | if it is with open heart surgery 1 week, if you had a robotic assisted procedure, then 1-2 days. |
| Exercise | 3 months later you will be able to get back to your normal activities. |
| What To Bring | Comfortable clothes, a list of medicines you are taking and need to take, basic toiletries. Don't bring valuables(jewellery etc.) |
| Result | Success rate is high. 70%-95% of people who had the procedure were free of atrial fibrillation. Some people may need medications to help control their irregular heart rhythm. |
Maze Surgery FAQ
How long does the Maze procedure take?
It takes about 2-3 hours.
Is the procedure painful?
No it isn't. During the procedure you will be under general anaesthesia. Also, Clinic Center cardiologist can prescribe you pain killers for afterwards.
Will I have a big scar afterwards?
If it is done as a stand alone procedure, you will have small incisions.
Will I need special care when I arrive at the hotel?
When you are being discharged, it is best to have a family member or a friend with you. Especially the first day after being discharged.
When can I go back to work after surgery?
You can go back to work 3 months later.
When can I start exercising again after surgery?
3 months later you will be able to get back to your normal activities.
Will I need any preoperative tests?
Yes, you will undergo several tests before the surgery.
What will improve with Maze procedure?
70%-95% of people who had the procedure were free of atrial fibrillation. Some people may need medications to help control their irregular heart rhythm.
Disclaimer
The information on this site is not intended or implied to be a substitute for professional medical advice, diagnosis or treatment. All content, including text, graphics, images, and information, contained on or available through this web site is for general information purposes only. It is not advice on your specific needs and circumstances. It does not replace the need for you to have a thorough consultation, so you should get advice from a suitably qualified specialist and surgeon.