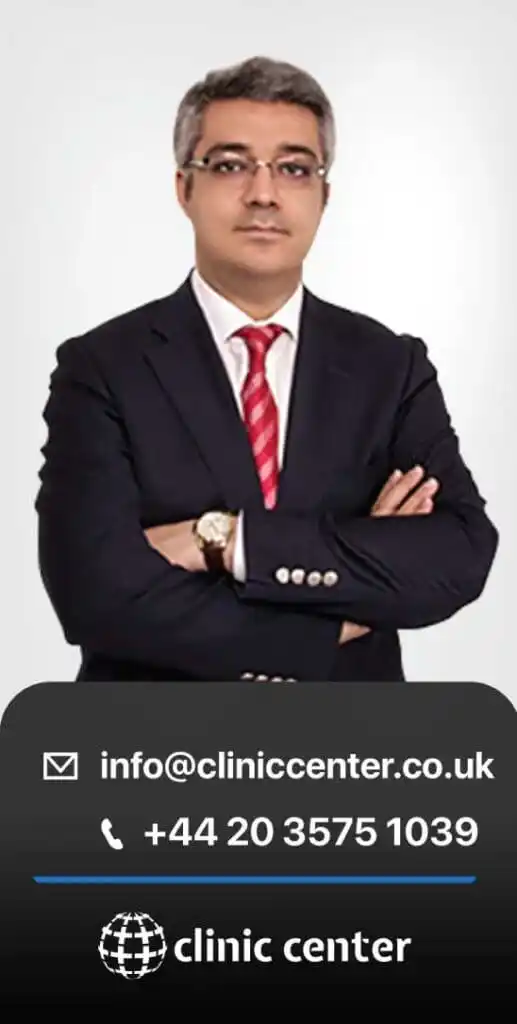 Doctor Ilkay Huthut was born in Samsun, Turkey in 1975. After successfully graduating from Samsun Ondokuz Mayis University in 1998, he completed his expertise in practice as a cosmetic plastic and reconstructive surgeon between the years 1998 and 2004 in Sisli Etfal Research & Education Hospital. Along with his training, he actively carried on his practice in hand surgery and microsurgery in Istanbul Aksaray Vatan Hospital.
In 2001 MD, Huthut continued his training in St. Agatha-Krankenhaus Hospital, Koln, Germany. Between 2004 and 2005 he established the department of aesthetic plastic and reconstructive surgery for the first time in Nevsehir Dr. I. Sevket Atagun Government Hospital and worked as the chief clinical officer of this department.
Doctor Ilkay Huthut carried on with his practice as the chief clinical officer in Erzincan Military Hospital during 2006
Since 2010 Doctor Huthut practices microsurgery in Florence Nightingale Hospital's liver transplant unit. Today he carries on his work in medical and plastic practices in his clinic in partnership with Clinic Center.
Doctor Ilkay Huthut is fluent in English and German.
National and International Associations
Turkish Medical Association (TTB)
International Society of Aesthetic Plastic Surgery (ISAPS)
Turkish Society of Plastic Reconstructive and Aesthetic Surgeons (TPRECD)
Society of Aesthetic Plastic Surgery, Turkey (EPCD)
Rhinoplasty Society of Europe (RhiSoEu)
European Academy of Facial Plastic Surgery (EAFPS)
German-Turkish Society of Plastic Surgery (VDTPC)
Certificates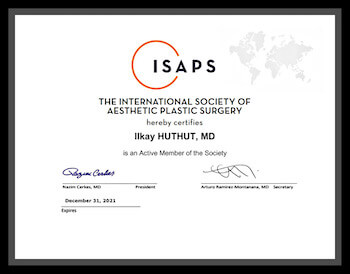 Experience: 22 years
International Treated Patients: The United Kingdom, Ireland, Australia, The United States of America, Canada, Germany, France, United Arab Emirates, Saudi Arabia
Fields of Specialization: Breast Augmentation (Breast Implants, Breast Enlargement), Breast Lift, Breast Reduction, Rhinoplasty (Nose Job), Septorhinoplasty, Liposuction (Fat Removal), Vaser & Hi-Def Vaser Liposuction, Tummy Tuck, Brazilian Butt Lift (BBL), Facelift (Rhytidectomy), Eyelid Surgery (Blepharoplasty), Gynecomastia (Male Breast Reduction), Mommy Makeover, Thigh Lift (Thighplasty), Neck Lift (Platysmaplasty), Arm Lift (Brachioplasty), Brow Lift, Cosmetic Ear Surgery (Otoplasty), Cosmetic Surgeries.
City: Istanbul, Turkey
Working Days: Weekdays and Saturday
Contact: +44 20 3575 1039 & [email protected]
Plastic Surgeons