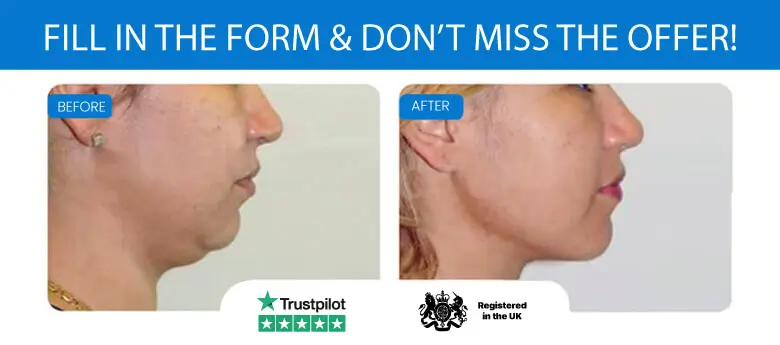 Clinic Center, registered in Companies House, is the leading plastic surgery clinic abroad that offers neck lift surgery carried out by well-experienced surgeons at an affordable neck lift cost. To get further information on neck lift in Turkey, you can simply enquire us.
Get Your FREE Treatment Plan NOW!
Neck Lift Surgery in Turkey
Neck lift surgery in Turkey is a cosmetic surgery performed to tighten the neck skin, neck muscles, the tissues under the skin. It is also done to remove excess, sagging skin to reshape the neck. So it has a smoother, firmer, and younger appearance. Neck lift is a popular surgery amongst people who want to have a younger appearance. People all over the world choose to have this surgery in Turkey. The reason for this is, neck lift surgery in Turkey is affordable compared to other countries. Also, the surgeons are qualified and very experienced in their field. In some cases, your surgeon may also suggest you to have a face lift. So you would combine it with your neck lift surgery in order to achieve the best outcome.
What is a Neck Lift, Platysmaplasty?
As you grow old, the effects of gravity, the stress of daily life, and being under the sun can make you look older. You may see wrinkles around your neck or you may feel that your neck skin is loose. For some people, visible signs of aging happen mostly in the neck, while facial features appear less aged. Each year thousands of people have neck lift surgery abroad. People mostly choose Turkey for the neck lift as well as for many other cosmetic surgeries. You can contact us now to get further information!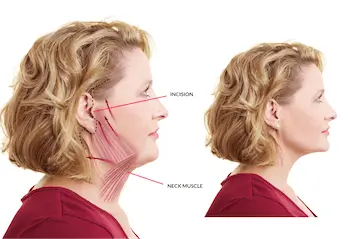 How to Get Rid of Excess Skin on the Neck?
During a neck lift surgery in Turkey, your surgeon will make an incision behind each ear, and depending on what you wanted, a third incision may also be made under your chin. If your surgeon decides it is necessary for the best outcome, sometimes the excision can extend around the front of the lobe. The skin, muscles, and the underlying tissues are tightened and elevated to achieve a smoother look. Sutures will be used to close the incisions. Sutures may need to be removed around 1 week after the neck lift or they may be dissolvable. Your surgeon will tell you which one will be used. Neck lift incisions are usually well concealed within the contours of your ear.
Neck Lift Surgery With and Without Facelift
Neck lift surgery in Turkey can be done without a facelift. Every patient has unique skin and neck. Because of the elasticity of the skin, exposure to the sun, skin texture, neck length is different for each person. However, it is important to decide which technique is the best for you. Your Clinic Center surgeon will discuss it with you if it is beneficial to combine the neck lift surgery with the facelift surgery. Additionally, the explanation of one surgeon's facelift or neck lift can be different. It's important to understand your surgeon's surgical plan to improve your face or neck.


A facelift surgery in Turkey is a cosmetic operation to give your face a younger appearance. The procedure can decrease the sagging or wrinkles on the cheeks and jawline and fixes other problems that have occurred by aging. During a face lift operation, the skin on the face is pulled back from both sides and tissues underneath the skin are altered and reshaped to give the patient a younger look. Excess skin is also removed and the incisions are sutured. Usually, neck lift surgery is best to have combined with the face lift surgery, contact us today to see which option is most suitable for you.
Neck Lift Surgery in Turkey by Clinic Center
Having a neck lift surgery in Turkey offers many advantages and opportunities to patients. Due to their immense experience in their field, our surgeons achieve spectacular results. They perform the neck lift surgery in order to get rid of excess skin on the neck. Neck lift surgery usually takes about 1 to 2 hours and it is performed under general anaesthesia. After the neck lift surgery in Istanbul, patients usually enjoy the daily activities and opportunities that the city offers.
We provide an aftercare service available in case you have any issues or questions. Neck lift patients can get back to work usually in a week. Patients usually ask if there will be scarring after the neck lift surgery in Turkey. We, Clinic Center Turkey, can assure you that our reputable and experienced partner plastic surgeons will use the most ideal technique to minimize the visibility of scars. Your surgeon may also suggest you to combine face lift surgery to achieve a more desirable outcome.
Advantages of Neck Lift Surgery in Turkey Assisted by Clinic Center
Clinic Center, registered in the UK, also the data sponsor of Brighton & Hove Albion Football Club, offers all-inclusive cosmetic surgery packages abroad to achieve an ideal body proportion. Cooperating with the best plastic surgeons in Turkey, Clinic Center provides international patients with best neck lift results.
Neck lift in Turkey with the support of Clinic Center offers you the best price guarantee:
4 night stay at a 4-star hotel
1 night stay at the hospital
All transfers (airport, hotel, hospital)
Personal host
Special group discount
Free check-up and regular follow-up
By choosing Clinic Center to support you for your neck lift in Turkey, you will better and have a younger appearance after you have healed.
Neck Lift Surgery Results
The best way to decide whether or not neck lift surgery is right for you is to have a consultation, if you are in London you can come to our office and have a physical consultation with our consultant. If you are not able to come to London, then you can have an online consultation. You can also check our before-after gallery or Trustpilot reviews to find out more about the extraordinary results we have achieved.
Younger appearance
Smoother and tighter skin
Scars will fade away by time.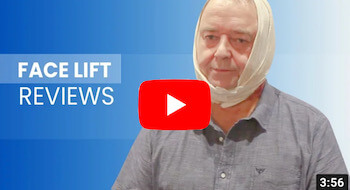 Everyone wants to look younger and if you are considering having a neck lift surgery abroad, you can contact us right now to get a treatment plan from our experienced consultants.
It takes around 1 week for the patients to return to work after a neck lift surgery, recovery time for neck lift is short. However, as in every cosmetic surgery, it takes 6 months to 1 year before patients can see the final neck lift result. After a neck lift surgery, our Clinic Center surgeon will prescribe a scar cream.
Neck Lift Surgery Cost in Turkey
Financing for a neck lift surgery abroad may be a concern for you. Turkey is a budget-friendly country that has modern and fully equipped hospitals. The surgeons are also very experienced in their fields. Neck lift is the right choice if you want a younger look along with tighter skin on your neck. You probably heard that neck lift surgery is expensive if contact us and you will see how affordable it actually is.
Turkey is one of the most trustworthy countries when it comes to having a neck lift surgery. Because of its experienced medical staff, a great number of surgeries performed every year, successful results, affordable prices, and government incentives for medical tourism. Neck lift surgery cost depends on if it is going to be combined with facelift surgery to have the perfect results. Every patient gets a personalized treatment plan depending on what they want and what can be done and anatomy. Because Clinic Center is backed by the Turkish Ministry of Health and Economy, we hold the right to offer all-inclusive packages for neck lift surgery at a reasonable cost.
Neck Lift All-Inclusive Package
With the all-inclusive package, our patients will have a comfortable trip from Turkey to their home after having a successful neck lift procedure in Istanbul. Clinic Center does everything possible so that our patients feel maximum comfort, Clinic Center arranges everything our patients may need. Here are the details:

Internationally Certified Doctors
Clinic Center partner plastic surgeons are chosen after a thorough screening and hold the reputable EBOPRAS, ISAPS and ASAPS memberships. With us, you will always get the best care

Special Group Discount
You may not want to be alone, very normal. If there is a friend of your who also wants to have a procedure and not want to be alone, why not bring them too?

Medical garments, support bra etc.
Clinic Center surgeon will give you the needed garment for you to use after your procedure.

Accommodation at a 4-star Hotel
Proper rest is a must after every procedure. Because of this, Clinic Center always makes sure that the patients come here, get the chance to rest properly at a 4-star hotel.

All transfers with VIP car
We provide all of the transportation for our patients.

International Patient Host
Foreign country, foreign people… That is why you have a host. He or she will accompany you through whole your medical journey
Pre & Post-Op Instructions for Neck Lift
Pre-Operation Instructions:
Important Note:
You cannot have the surgery if you are pregnant.
Two Weeks Before Surgery:
Do not consume alcohol or nicotine products; cigarettes, chew, pipe tobacco. Nicotine prevents the healthy circulation of the body and may affect the result of your neck lift surgery and it may cause complications with anaesthesia
Stop taking ibuprofen (Advil, Motrin), aspirin, anti-inflammatory medication or Vitamin E.
One Day Before Surgery:
You are not allowed to eat or drink after midnight. Fasting is necessary for the surgery.
Day of The Surgery:
You can have a shower in the morning if you want.
Do not have nail polish on, if you do, please remove it.
Do not wear make-up.
Wear comfortable clothing that can be easily taken off.
Do not bring any valuables to the hospital with you for your neck lift surgery.
Post-Operation Instructions
Do not use any cream on your face unless your doctor says so.
Do not consume alcohol for 2 weeks
Keep your bandages on.
You should frequently walk inside your room to help with circulation.
You may feel tired after the operation, that is normal.
Drink a lot of water and keep yourself hydrated.
Take your medications as instructed by your surgeon.
Swelling and bruising are normal.
Keep your incisions clean and dry.
Your doctor will tell you when to take a shower.
It is important to follow post-op instructions in order to achieve a healthy healing process.
Fast Facts
| | |
| --- | --- |
| Procedure: | Neck Lift |
| Duration: | 1 to 2 hours |
| Stay: | 7 nights hotel |
| Anesthesia: | General anaesthesia |
| Recovery: | 7 to 10 days later you can return to work |
| What to bring | Comfortable clothes (sweatshirts, button-down or zipped shirt etc.) |
| Side effects | Bruising, temporary swelling, numbness, discomfort |
| Complications | Anaesthesia risks. Bleeding. Facial asymmetry.. Fluid accumulation (haematoma) Infection. Unfavourable scarring. |
| Exercise | You can start to exercise one month later |
| Scars | Yes(concealed under hairline) |
| Pain | Slight (depends on the patient) |
| Results | 1 Month (up to 1 year for the final result) |
| Multiple Surgeries | Face lift, brow lift, eyelid lift, chin implant |
Disclaimer
The information on this site is not intended or implied to be a substitute for professional medical advice, diagnosis or treatment. All content, including text, graphics, images and information, contained on or available through this web site is for general information purposes only. It is not advice on your specific needs and circumstances. It does not replace the need for you to have a thorough consultation, so you should get advice from a suitably qualified medical practitioner. Please bare in mind that as with all operations, there are risks involved in having cosmetic surgery.