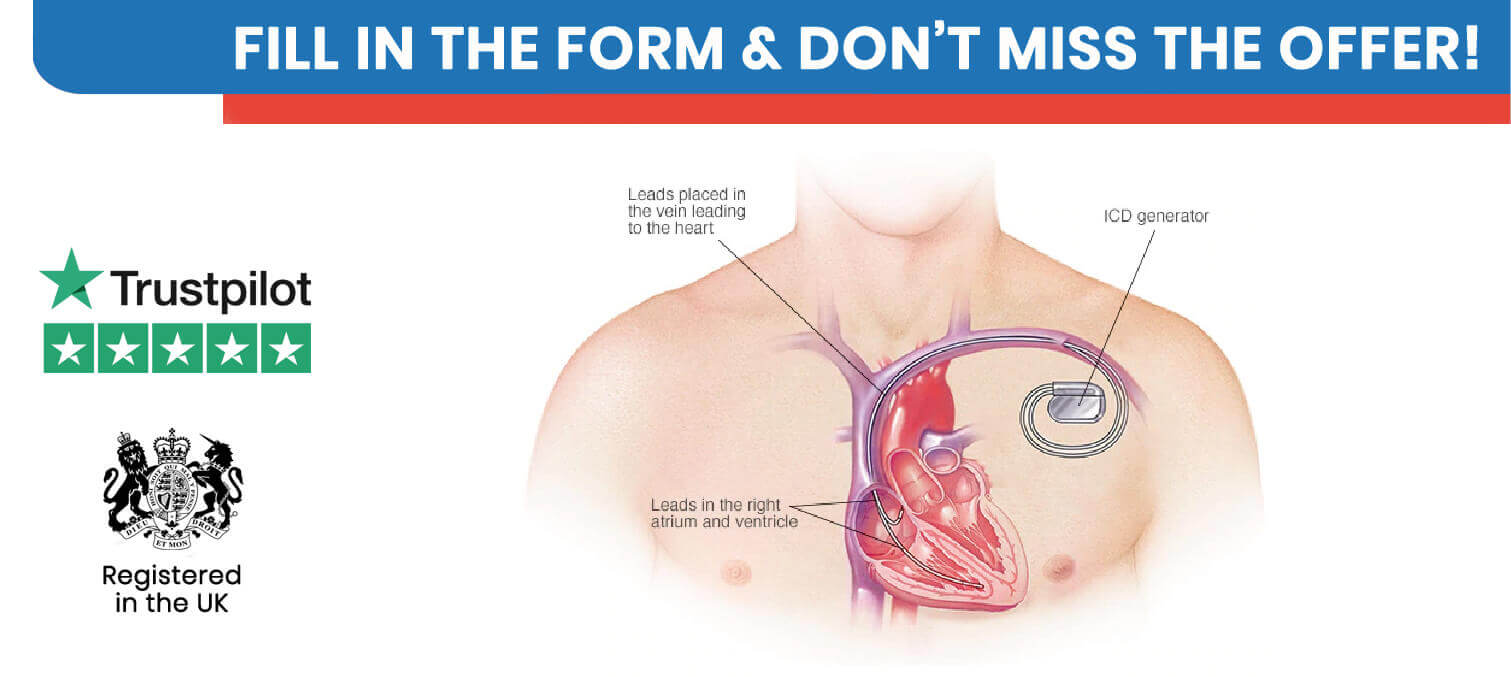 Get Your FREE Treatment Plan NOW!
As years go by, Turkish doctors have improved themselves so much that Turkey has become "the place" to have any kind of surgery. Whether it is dental, plastic, hair transplant or heart. On top of this, the prices are very affordable when they are compared with the USA and the EU country prices. Nevertheless, organizing things may not be easy especially if you've never been to Turkey. So, Clinic Center does this for its patients. When the patient decides to come, we sort out the hotel reservation and the airport transfers, we work with hotels that are close to the hospital and not too far from the city centre. Also by the time the patient is in the country, the appointment for the procedure and doctor consultation is already arranged. So basically Clinic Center sorts out everything necessary, the hotel, the transfers, appointments. So our patients can just relax and only think of the procedure and afterwards, getting better. Clinic Center also provides aftercare services in the UK. For more information about our after care service, click here  . We make sure that our patients are satisfied with everything, and so far they have been. You can read the reviews that our patients have written about us on here
Clinic Center is registered in the UK and is the data sponsor of Brighton & Hove Albion Football Club. If you would like to have a face to face consultation before travelling to Istanbul. You can come to our London office  or if you prefer to only have a video consultation  you can by clicking on the links.
If you want more details on how much a defibrillator procedure in Istanbul costs; you can simply get into contact with filling this form.
What is a Implantable Cardioverter – Defibrillator (ICD) Procedure?
With implantable cardioverter defibrillator surgery in Turkey heart rate of the patients can be kept in control. It is battery-powered and it is placed under the skin. It has a role in preventing sudden death in patients who have tachycardia or fibrillation.
Is Implantable Cardioverter – Defibrillator (ICD) Procedure a major surgery?
Even though at the end of the procedure the patient doesn't necessarily need to stay at the hospital for the night. It still has its risks. So, we could call it a major procedure.
How is a Implantable Cardioverter – Defibrillator (ICD) Procedure Surgery Done?
Normally, the implantable cardiac defibrillator procedure can be done with numbing medicine and a sedative that calms the patient but, allows the patient to remain aware of their environment. In some cases, general anaesthesia might be used so that the patient is unconscious for the aicd implant procedure in Turkey.
During the procedure, one or more elastic, insulated wires (leads) are put into veins near the patient's collarbone and lead, with the help of X-ray images, to the patient's heart. The ends of the leads are attached to the patient's heart, while the other ends are attached to the generator, which is usually implanted under the skin beneath the patient's collarbone. The procedure usually takes a few hours.
When the cardioverter defibrillator icd is in position, Clinic Center doctor will control it and program it for the patient's heart rhythm issue. Trying the wearable cardioverter defibrillator may need accelerating up your heart and then shocking it back into a usual rhythm.
How Long Does Implantable Cardioverter – Defibrillator (ICD) Procedure Take?
implantable cardiac defibrillator procedure takes about 1-3 hours. But when the preparation for the surgery and recovery is added, it can take a bit longer than the said times.
Who is a Candidate for Implantable Cardioverter-Defibrillator (ICD) Procedure?
If the patient has sustained ventricular tachycardia, survived a cardiac arrest or fainted from a ventricular arrhythmia. That patient may also benefit from an aed procedure if the patient has or had:
Coronary artery disease and heart attack in the past that has reduced the strength of their heart.
A heart state that includes abnormal heart muscle, like expanded or thickened heart muscle.
Genetic heart defect that makes the patient's heart beat abnormally. Like, long QT syndrome, this could cause ventricular fibrillation and death no matter the age of the patient or even if the patient didn't have any symptoms of heart problems.
Other uncommon state that might affect the patient's heart beat.
How to Prepare for Implantable Cardioverter – Defibrillator (ICD) Procedure?
Before the Clinic Center doctor decides if you have to have a Implantable cardioverter-defibrillator a few diagnostic tests may need to be done. These could include:
Electrocardiography (ECG): A test used to check your heart's rhythm and electrical activity.
Echocardiography: Is a machine that uses sound waves to make images of the heart. It is a non-invasive test.
Holter monitoring: You wear this portable machine and it records your heart's activity during the day. While wearing the machine, you'll keep a note of your activities and symptoms. Your doctor will compare the notes with the electrical recordings and try to figure out the root of your symptoms.
Event recorder: For irregular arrhythmias. You attach this portable ECG machine and keep it available. When you have a symptom, you click on a button. This allows your doctor to check your heart rhythm at the time of your symptoms.
Electrophysiology study (EPS): Electrodes are lead through blood veins to your heart and used to test the role of your heart's electrical system. This can establish whether you have or might develop heart rhythm problems.
Patients shouldn't eat 8 hours before their procedure. Patient should inform the Clinic Center doctor about any medicines they are taking and ask whether they should continue to take them before their procedure.
If the patient is going to have the icd surgery in Turkey under general anaesthesia they should also prepare like this:
Important Note:
Surgery will be CANCELLED if there is any possibility that the patient is pregnant or the patient has health issues(apart from the reason they came for)(the anaesthesiologist will check before the patient is taken to the operating room).
Two Weeks Before Surgery:
Patients shouldn't drink alcohol and should stop smoking. Because nicotine affects the blood circulation and this can cause problems.
One Day Before Surgery:
Don't consume anything after midnight.
Day of The Surgery:
Patients can shower before going to the hospital.
Patients shouldn't have any makeup on. There shouldn't be any product on their hair, nail varnish and false eyelashes need to be removed.
Patients should pack a bag of loose-fitting clothes and comfortable shoes.
If the patient has hair on their chest and they don't want another person to shave it. They should shave it.
Patients shouldn't wear jewellery, or bring valuables to their surgery.
What are the Risks of Implantable Cardioverter – Defibrillator (ICD) Procedure?
Risks are uncommon but some of them are:
Infection
Allergic reaction
Swelling, bleeding or bruising on the implanted area
Damage to the vein where your ICD was placed
Bleeding around your heart, which can be life-threatening
Blood leaking through the heart valve where your ICD was placed
Collapsed lung (pneumothorax)
Implantable Cardioverter – Defibrillator (ICD) Procedure
Results in Turkey
ICDs have become standard treatment for anyone who has endured cardiac arrest, and they're increasingly used on people at high risk of unexpected cardiac arrest. An ICD lowers your risk of unexpected death from cardiac arrest more than medicine alone.
Although the electrical shocks can be agitating, they're a sign that the ICD is successfully treating your heart rhythm issue and protecting you from unexpected death.
After the surgery, you'll need to take some precautions to avoid injuries and make sure your ICD works properly.
Short-term precautions
You'll likely be able to return to your normal routine soon after you recover from the procedure. Follow the Clinic Center doctor's instructions. For 4 weeks after the procedure, your doctor might ask you to refrain from:
Heavy above-the-shoulder activities or exercises, including golf, tennis, swimming, bicycling, bowling or vacuuming
Lifting anything heavy
Difficult exercise programs
Your doctor will probably advise you to avoid contact sports indefinitely. Heavy contact may damage your device or displace the wires.
Long-term precautions
Problems with your ICD due to electrical intervention are rare. Still, take precautions with the following:
Mobile phones and other mobile devices: It's safe to talk on a mobile phone, but avoid placing your mobile phone within 6 inches (about 15 centimetres) of your ICD implantation site when the phone is turned on. Although unlikely, your ICD could mistake a mobile phone's signal for a heartbeat and slow your heartbeat, causing symptoms such as sudden fatigue.
Security systems: After the surgery, you'll be given a card that says you have an ICD. Show your card to airport staff because the ICD could set off airport security alarms.
Also, hand-held metal detectors often contain a magnet that can interfere with your ICD. Limit scanning with a hand-held detector to less than 30 seconds over the site of your ICD or make a request for a manual search.
Medical equipment: Let doctors, medical technicians and dentists you see know you have an ICD. Some procedures, like magnetic resonance imaging (MRI), magnetic resonance angiography (MRA), and radio frequency or microwave ablation aren't recommended if you have an ICD.
Power generators: Stand at least 2 feet (0.6 meters) from bonding equipment, high-voltage transformers or motor-generator systems. If you work around such equipment, your doctor can organize a test in your workplace to see if the equipment affects your ICD.
Headphones: Headphones may have a magnetic material that can interfere with the ICD. Patients need to keep their headphones at least 6 inches (about 15 centimetres) from their ICD.
Magnets: These might affect the ICD, so it's a good idea to keep magnets at least 6 inches (15 centimetres) from the ICD area.
Machines that present little or no risk to the ICD include microwave ovens, televisions and remote controls, AM/FM radios, toasters, electric blankets, electric shavers and electric drills, computers, scanners, printers, and GPS devices.
Driving restrictions
If the patient has an ICD to treat ventricular arrhythmia, driving a vehicle presents a problem. Having both arrhythmia and shocks from the ICD can make the patient feel faint, which would be dangerous whilst the patient is driving.
The American Heart Association's instructions discourage driving through the 1st 6 months after the defibrillator procedure if the ICD was implanted due to a previous cardiac arrest or ventricular arrhythmia.
If the patient has no shocks during this duration, patient will likely be able to drive again. But if the patient then has a shock, with or without fainting, Clinic Center doctor must be informed and suggestions given by the doctor needs to be followed. In most situations, the patient will be discouraged from driving until they've been shock-free for another 6 months.
If the patient has got a ICD but has no past of fatal arrhythmias, they can usually carry on driving within a week after their icd implant procedure. if the patient has had no shocks. The situation should be discussed with the Clinic Center doctor.
Patients usually can't get a commercial driver's license if they have an ICD.
Battery life
The lithium battery in the ICD can last up to 7 years. The battery will be controlled during regular check-ups, which should occur about once every 6 months. When the battery is nearly out of energy, patient's old shock generator is changed with a new one during a minor outpatient procedure.
ICDs and end-of-life Issues
If the patient has had an icd implant procedure and became extremely ill, the ICD will still send shocks if it isn't deactivated. Turning off the ICD is an easy procedure, and doing so won't straight away cause the patient's heart to stop. But turning off the device can stop unwanted shocks and unnecessary suffering.
For more information, you can contact us here 
Implantable Cardioverter – Defibrillator (ICD) Procedure
Recovery and Aftercare
Patients are normally discharged on the day of the heart defibrillator surgery, once the anaesthesia has worn off. It's best if patients come with a friend or a family member to accompany them.
Since some defibrillators have leads were put through the veins into the heart, you shouldn't do sudden movements that raise your left arm above shoulder-height for 2 to 3 weeks. This is said, so that the leads don't move until the area has healed. Also during that time, you shouldn't drive.
If you have received a subcutaneous defibrillator, there are no leads placed through the veins, so there aren't any limits on driving or lifting your arm above your shoulder.
You can go back to work 1-2 weeks after surgery.
Advantages of Implantable Cardioverter – Defibrillator (ICD) Procedure in Turkey assisted by Clinic Center
implantable cardioverter is invented to heal threateningly fast heart beats. Advantages are;
It constantly checks your heart
Fixes your heart to its normal heart rate.
The patient virtually has an emergency response team with them 24 hours a day, 7 days a week.
Implantable Cardioverter – Defibrillator (ICD) Procedure Cost in Turkey
For the past 10 years Turkey has become a very popular destination to have all kinds of surgery. Because the doctors in Turkey have years of expertise and the rates in Turkey low. Patients naturally compare the prices and the results usually are, the prices in Turkey are 50-60% lower than in the USA or the EU countries, especially the implantable cardioverter defibrillator cost is very affordable. People naturally wonder, if the prices are so cheap, how are the doctors so good at what they do? Cost of rent, taxes and hospital payments in Turkey are cheaper compared with other countries. Patients who come to us, go back home as healthy and happy patients because Clinic Center only chooses the best surgeons in Turkey for its patients. Because of this, patients that come to us get exceptional service.
Implantable Cardioverter – Defibrillator (ICD) Procedure in Turkey All Inclusive Package
When patients come for a procedure, it is natural for them to want everything to be in all in one, transfers, hotel etc. We as Clinic Center understand this and that is why we have packages. Our packages include hotel, airport transfers, the surgery, check-up and aftercare in the UK. Because we understand that having a surgery can be scary and on top of that having to organize everything all by yourselves? Not nice. Because of these reasons, Clinic Center sorts all of it. That is why, our patients always have a enjoy their trip from Turkey to their home after having a heart defibrillation procedure in Istanbul. In our packages patients receive these:
Internationally Certified Doctors
Clinic Center partner cardiologist(s) is/ are picked after a close examination and once we are satisfied with their expertise, we become partners. With us our patients are always in good hands.
Check-up
If the patient has stayed at the hospital, on the discharge day, Clinic Center cardiologist or host will inform the patient of the check up day and doctor with also provide the patient with aftercare information so that the patient can have a successful recovery. More information about our aftercare can be reached here: https://cliniccenter.co.uk/aftercare-service
Accommodation at a 4-star Hotel
Anyone would need a proper rest after any sort of surgery or a plane trip. That is why Clinic Center ensures that all of their patients have the best and comfortable stay until it is time for them to go back home.
Transfers with VIP car
We provide transfers between airport-hotel-hospital.
International Patient Host
Travelling abroad for surgery can be quite daunting. Especially If it is a country that the patient has never been to before and doesn't speak the language. The patient or patients can think what are they going do to when they arrive? How will they find the doctor or the hospital? Who is going to tell them what is happening or going to happen? Mainly for these reasons, Clinic Center has our patients with an international patient host that will accompany the them during their medical travel. So our patients can just think of getting ready for the procedure and nothing else.
Fast Facts About Implantable Cardioverter – Defibrillator (ICD) Procedure
| | |
| --- | --- |
| Length Of Procedure | 1-3 hours |
| Recovery Period | Depending on how your situation is, it could be a few days or weeks. |
| Incision | Minimal. |
| Anaesthesia | Could be general or local. Depends on your situation. |
| Hospital Stay | After the operation, you will stay at least 24 hours more. |
| Exercise | 1 month later you can start. |
| What To Bring | Comfortable clothes, a list of medicines you are taking and need to take, basic toiletries. Don't bring valuables(jewellery etc.) |
| Result | Lower risk of sudden death from cardiac arrest. |
Implantable Cardioverter – Defibrillator (ICD) Procedure FAQ
How long does the Implantable Cardioverter-Defibrillator procedure take?
The procedure takes about 1-3 hours long.
Is the procedure painful?
No it isn't. During the defibrillator procedure you will be under general anaesthesia or a sedative will be given. Also, Clinic Center cardiologist can prescribe you pain killers for afterwards.
Will I have a big scar afterwards?
No you will only have a small scar.
Will I need special care when I arrive at the hotel?
When you are being discharged, it is best to have a family member or a friend with you. Especially the first day after being discharged.
When can I go back to work after surgery?
You can go back to work 1-2 weeks after surgery.
When can I start exercising again after surgery?
You can start to exercise a month later.
Will I need any preoperative tests?
Yes, you will have preoperative tests before your surgery like, ECG, echocardiography, Holter monitoring and maybe more.
What will improve with Implantable Cardioverter-Defibrillator?
An icd implantable cardioverter defibrillator procedure lowers your risk of unexpected death from cardiac arrest more than medicine alone.
Although the electrical shocks can be agitating, they're a sign that the ICD is successfully treating your heart rhythm issue and protecting you from unexpected death.
How many patients have been treated?
More than 800.000 patients have had this procedure done.
Disclaimer
The information on this site is not intended or implied to be a substitute for professional medical advice, diagnosis or treatment. All content, including text, graphics, images, and information, contained on or available through this web site is for general information purposes only. It is not advice on your specific needs and circumstances. It does not replace the need for you to have a thorough consultation, so you should get advice from a suitably qualified specialist and surgeon.