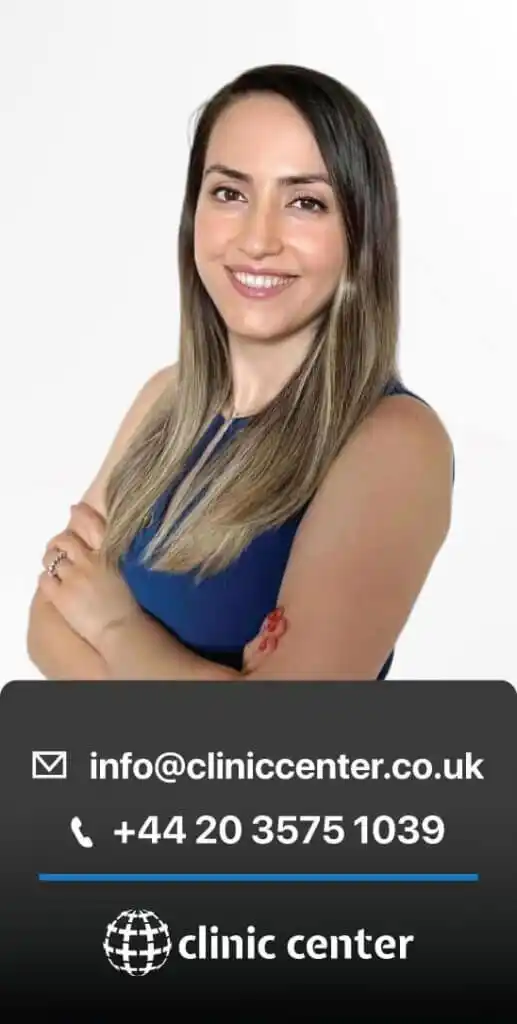 Upon graduating from Marmara University Faculty of Medicine in 2011, Doctor Gamze Kurdal completed her specialty training in Plastic, Reconstructive and Aesthetic Surgery in 2018 at SBÜ Sultan Abdülhamid Han Training and Research Hospital. Dr. Kurdal completed her compulsory service in Kırklareli between 2018-2021.
By participating in many national and international congresses and symposiums, Dr. Gamze Kurdal follows the developments and innovations in her field. Her primary areas of interest are body shaping operations, breast aesthetics and facial aesthetic operations. She also performs non-surgical procedures in the field of cosmetology in her clinic. She presented presentations about various plastic surgeries and wrote an article in Ulus Travma Acil Cerrahi Magazine.
With years of experience and many academic successes in Turkey, patients are pleased with her remarkable surgeries and excellent communication skills.
Experience: 11 years
International Treated Patients: United Kingdom, Ireland, Australia, United States of America, Canada, Germany, France, United Arab Emirates, Saudi Arabia
Fields of Specialization: Breast Augmentation (Breast Implants, Breast Enlargement), Breast Lift, Breast Reduction, Rhinoplasty (Nose Job), Septorhinoplasty, Liposuction (Fat Removal), Vaser & Hi-Def Vaser Liposuction, Tummy Tuck, Brazilian Butt Lift (BBL), Facelift (Rhytidectomy), Eyelid Surgery (Blepharoplasty), Gynecomastia (Male Breast Reduction), Mommy Makeover, Thigh Lift (Thighplasty), Neck Lift (Platysmaplasty), Arm Lift (Brachioplasty), Brow Lift, Cosmetic Ear Surgery (Otoplasty), Cosmetic Surgeries.
Memberships: Turkish Plastic, Reconstructive and Aesthetic Surgery Association, Turkish Medical Association, Association of Aesthetic Plastic Surgery, Emergency Hand Surgery and Microsurgery
City: Istanbul, Turkey
Working Days: Weekdays and Saturday
Languages: English
Contact: +44 20 3575 1039 & [email protected]
Plastic Surgeons