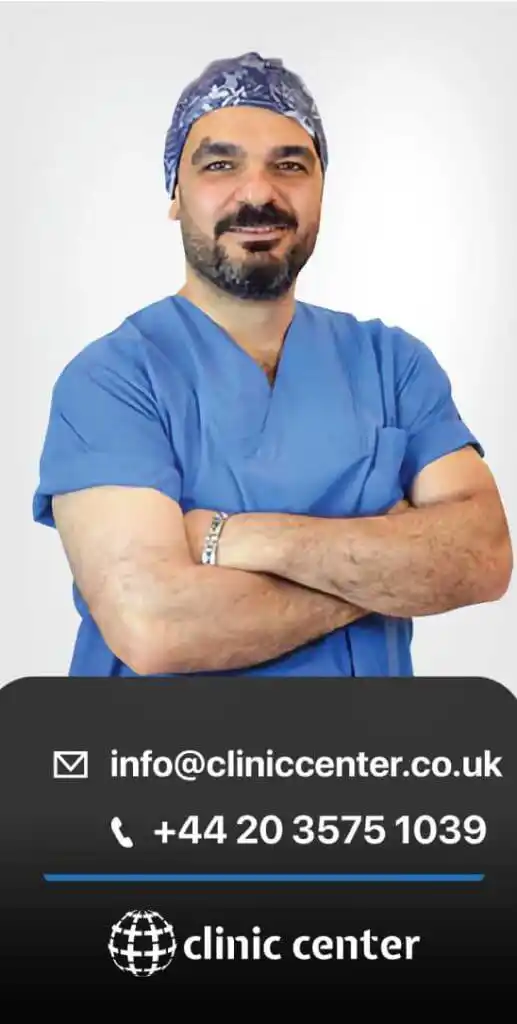 Upon graduating from Dokuz Eylul University Faculty of Medicine in 1999, Doctor Daghan Isik completed his specialty training in Plastic, Reconstructive and Aesthetic Surgery in 2005 at Gaziantep University. Dr. Isik completed his compulsory service in Gaziantep between 2005-2007.
To gain considerable experience, MD, Daghan Isik worked in Ohio State University Plastic Surgery Clinic in the USA in 2008. Between the years of 2008-2013, he started as a lecturer in the Department of Plastic, Reconstructive and Aesthetic Surgery at Van Yuzuncu Yil University Faculty of Medicine and in 2011 he became the head of the department. Doctor Isik received the title of Associate Professor in 2012 with the specialty degree in Maxillofacial Surgery Having performed thousands of successful surgeries, MD, Isik also worked at Izmir Katip Celebi University Faculty of Medicine between the years of 2013-2016.

Doctor Daghan Isik is a member of the Turkish Plastic, Reconstructive and Aesthetic Surgery Association and the Turkish Medical Association. He has about 60 international and 20 national articles published and many national and international papers. With years of experience and many academical successes both in Turkey and in the USA, patients are very pleased with his remarkable surgery results and great communication skills.
Experience: 16 years
International Treated Patients: United Kingdom, Ireland, Australia, United States of America, Canada, Germany, France, United Arab Emirates, Saudi Arabia
Fields of Specialization: Breast Augmentation (Breast Implants, Breast Enlargement), Breast Lift, Breast Reduction, Rhinoplasty (Nose Job), Septorhinoplasty, Liposuction (Fat Removal), Vaser & Hi-Def Vaser Liposuction, Tummy Tuck, Brazilian Butt Lift (BBL), Facelift (Rhytidectomy), Eyelid Surgery (Blepharoplasty), Gynecomastia (Male Breast Reduction), Mommy Makeover, Thigh Lift (Thighplasty), Neck Lift (Platysmaplasty), Arm Lift (Brachioplasty), Brow Lift, Cosmetic Ear Surgery (Otoplasty), Cosmetic Surgeries.
Memberships: Turkish Plastic, Reconstructive and Aesthetic Surgery Association, Turkish Medical Association
City: Istanbul, Turkey
Working Days: Weekdays and Saturday
Languages: English
Contact: +44 20 3575 1039 & [email protected]
Plastic Surgeons