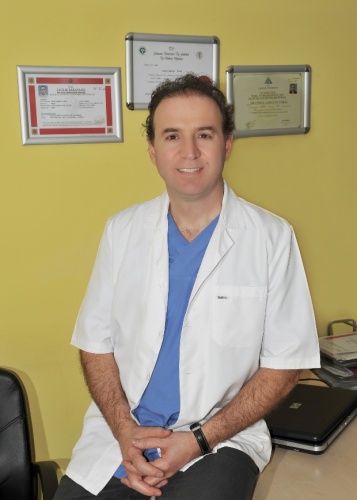 Doctor Cagatay Vural is graduated from medical school in 2000 and started treating his patients. After completing his compulsory medical service, he studied non invasive cosmetic surgery techniques and specialized in hair transplant. In 2004 Dr. Cagatay Vural got his non invasive cosmetic surgeon certificate and started his hair transplant career. Having more than 11 years of experience in hair transplant, Dr. Cagatay Vural performed more than 3,000 hair transplant procedures in his career of which each procedure was carried out by Dr. Cagatay Vural.
Dr. Cagatay Vural gives much importance to self development and patient satisfaction. Therefore, he attends the international hair transplant seminars regularly in order to follow the new techniques at hair transplant which he applies to his patients.
Dr. Cagatay Vural patients' are very happy with the result of their hair transplant procedure and they all emphasize the same point that the results are so natural that nobody can recognize it.
Experience: 15 years
International Treated Patients: The United Kingdom, Ireland, Australia, The United States of America, United Arab Emirates, Saudi Arabia, Kuwait
City: Izmir, Turkey
Working Days: Weekdays and Saturday
Contact: +44 20 3575 1039 & info@cliniccenter.co.uk