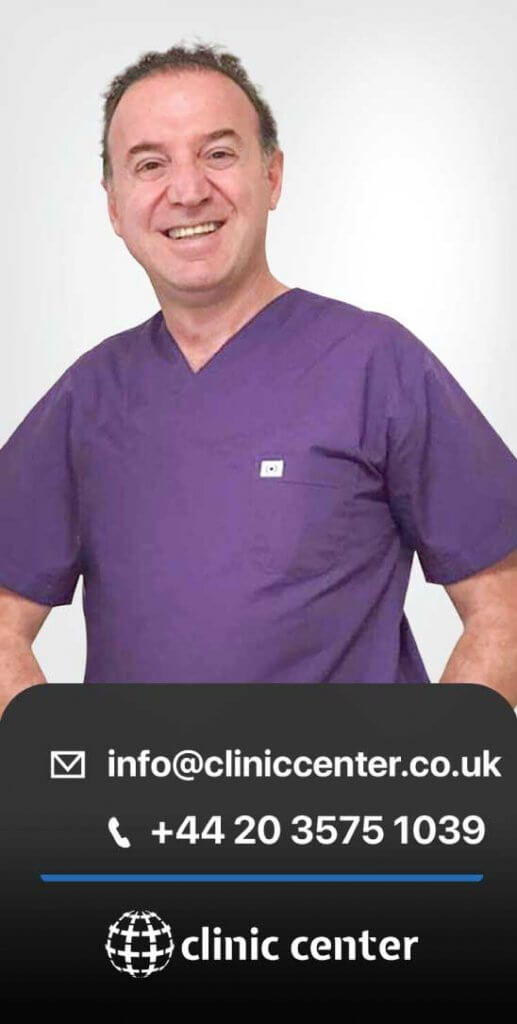 Doctor Cagatay Vural is graduated from Cukurova University Faculty of Medicine in 2000 and started his career with his duty under the Ministry of Health. MD, Vural, started to take education about Medical Aesthetic Medicine. He continued taking education about Medical Cosmetic and Mesotherapy in Italy and attended the Congress of International Mesotherapy and Medical Cosmetic. In 2004, Doctor Cagatay Vural was entitled to get the certificate of non-invasive cosmetic surgeon and started his hair transplant career.
MD, Cagatay Vural continued his career with a different progressive point of view that he has gained thanks to the educations he had about Medical Cosmetic and Integrative Medicine. He has experience of more than 11 years and he has performed more than 3000 hair transplant procedures.
The best distinguishing feature of Doctor Cagatay Vural is that he performs all procedures by himself. He attaches attention to patient satisfaction and self-development. Therefore, he regularly attends international hair transplant seminars in order to follow new techniques and have comprehensive knowledge about them.
Dr. Vural's patients are very pleased with the results of the hair transplant procedures that he performed and mentions the natural-looking appearance they achieved with his skills.
Experience: 15 years
International Treated Patients: The United Kingdom, Ireland, Australia, The United States of America, United Arab Emirates, Saudi Arabia, Kuwait, the European Union Countries
Fields of Specialization: Breast Augmentation (Breast Implants, Breast Enlargement), Breast Lift, Breast Reduction, Rhinoplasty (Nose Job), Septorhinoplasty, Liposuction (Fat Removal), Vaser & Hi-Def Vaser Liposuction, Tummy Tuck, Brazilian Butt Lift (BBL), Facelift (Rhytidectomy), Eyelid Surgery (Blepharoplasty), Gynecomastia (Male Breast Reduction), Mommy Makeover, Thigh Lift (Thighplasty), Neck Lift (Platysmaplasty), Arm Lift (Brachioplasty), Brow Lift, Cosmetic Ear Surgery (Otoplasty), Cosmetic Surgeries.
City: Izmir, Turkey
Working Days: Weekdays and Saturday
Contact: +44 20 3575 1039 & [email protected]