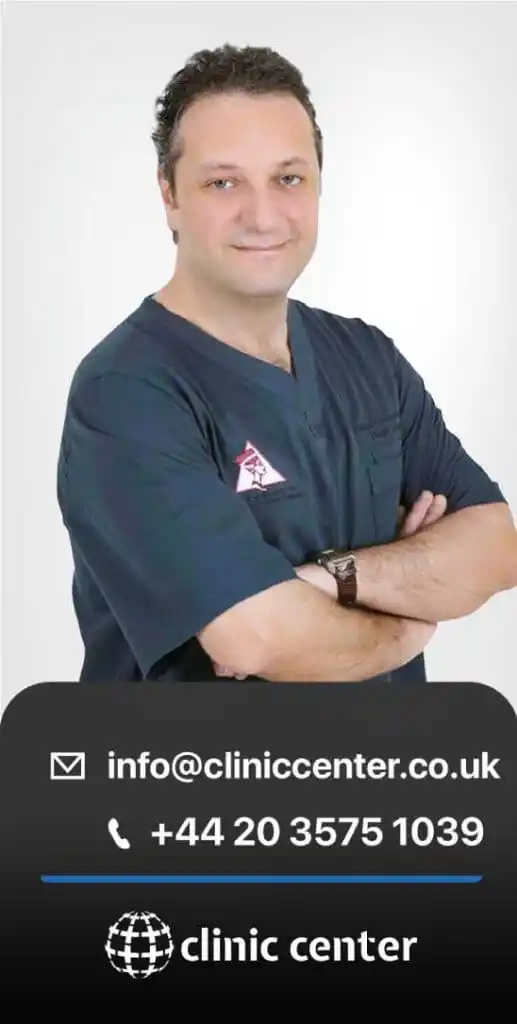 Doctor Hakan Gundogan graduated from the Ege University Faculty of Medicine with a degree in 1994. In Medical Specialist Exam (TUS), Dr. Gundogan succeeded in becoming one of the top 10 doctors and started as a research assistant in the Aesthetic Plastic and Reconstructive Surgery Clinic of Ege University Faculty of Medicine, which is one of the most prestigious clinics in Turkey.
In 2000, Doctor Gundogan was admitted to the Post-Doctoral Fellowship position on a scholarship where only specialist doctors were accepted. He was admitted to the Baylor College of Medicine (Houston, Texas, USA), one of the most prestigious medical faculties in the world and completed his last year as an assistant in Aesthetic Plastic & Reconstructive Surgery Department.
While increasing his Aesthetic Surgery experience in the United States, he continued his scientific studies in the field of Experimental Microsurgery. MD, Gundogan's experimental study "Gene Therapy in Microvascular Vein Grafts", developed within the scope of Human Genome Project (Baylor College of Medicine, Houston, TX, USA), was accepted as an assistant thesis in 2001 and is considered as the first study published in this field in our country.
In 2002, Dr. Hakan Gundogan has been invited to the Craniomaxillofacial Surgery Fellowship position in Taiwan Chang Gung University, which hosts the world's largest Plastic Surgery Clinic, where only one foreign plastic surgeon is admitted each year and has performed advanced technical operations in the field of face and jaw surgery for a year especially in endoscopic breast augmentation and facial rejuvenation.
After successfully completing the Craniomaxillofacial Surgery training at Taiwan Chang Gung University Hospital at the end of 2003, Dr. Gundogan returned to Turkey and started Aesthetic Surgery Fellowship with Onur Erol.
Doctor Hakan Gundogan became the first plastic surgeon to successfully complete the written and oral examinations of the Turkish Society of Aesthetic Plastic and Reconstructive Surgery.
Throughout his career, he has participated in nearly 100 national and international scientific congresses and has been invited to share his experiences in many of these meetings and he is still invited as a lecturer and speaker to various domestic and international meetings.
With years of experience and many academical successes both in Turkey and abroad, patients are very pleased with his great communication skills and his remarkable surgery results.
Certificates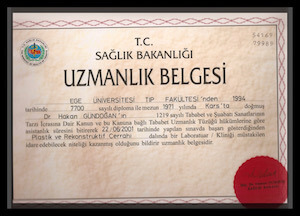 Experience: 25 years
International Treated Patients: The United Kingdom, Ireland, Australia, The United States of America, United Arab Emirates, Saudi Arabia, Kuwait, the European Union Countries
Fields of Specialization: Breast Augmentation (Breast Implants, Breast Enlargement), Breast Lift, Breast Reduction, Rhinoplasty (Nose Job), Septorhinoplasty, Liposuction (Fat Removal), Vaser & Hi-Def Vaser Liposuction, Tummy Tuck, Brazilian Butt Lift (BBL), Facelift (Rhytidectomy), Eyelid Surgery (Blepharoplasty), Gynecomastia (Male Breast Reduction), Mommy Makeover, Thigh Lift (Thighplasty), Neck Lift (Platysmaplasty), Arm Lift (Brachioplasty), Brow Lift, Cosmetic Ear Surgery (Otoplasty), Cosmetic Surgeries.
Memberships: Turkish Medical Association, Turkish Association of Plastic Reconstructive and Aesthetic Surgery, Chang Gung Craniofacial Surgery Club, Aesthetic Plastic Surgery Association
City: Istanbul, Turkey
Working Days: Weekdays and Saturday
Languages: English and Spanish
Contact: +44 20 3575 1039 & [email protected]
Plastic Surgeons