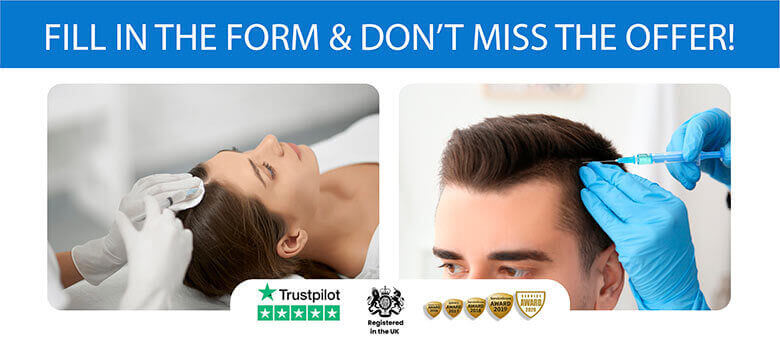 Hair Treatment therapy is a type of hair loss treatment that speeds up the healing process of the scars on the scalp and triggers hair growth after a hair transplant. Please fill in the online consultation form to get further information regarding Hair Treatment hair loss treatment.
Get Your FREE Treatment Plan NOW!
Hair Treatment Hair Treatment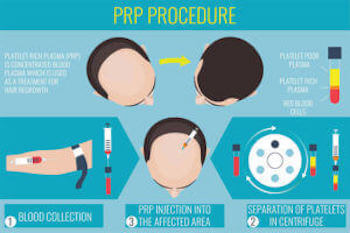 Platelet Rich Plasma (Hair Treatment) is a concentrated blood plasma that contains approximately three to five times the number of platelets normally found in the blood. The treatment was first used to cure bone, muscle and joint injuries of athletes such as tennis players. It is a non-surgical workaround that can be helpful in fighting hair loss.
Hair Treatment Injections can also be performed as an individual treatment for hair loss. It lasts about 45 minutes and can be performed on people struggling with hair and density loss.
For Hair Treatment treatment, a blood sample is taken from the person and platelets are separated before being injected into the scalp. Blood platelets contain enzymes and nutritive growth factors and therefore play a significant role in tissue repair. When applied to the scalp after a hair transplant, Hair Treatment enhances the survival of transplanted hair follicles, reduces the possibility of scarring from the procedure and stimulates new hair growth.
Hair Treatment Treatment in Turkey
Hair Treatment injections for hair loss are a quite popular method used by hair transplant clinics in Turkey. Via Platelet Rich Plasma therapy, it is possible to avert hair loss and trigger new and healthy hair growth when combined with a hair transplant.
Clinic Center provides hair transplant patients with Hair Treatment to support and boost their recovery process.
Advantages of Hair Treatment Treatment in Turkey
As your own blood is used in the treatment, there is no risk of allergic reaction or infection.
Platelet Rich Plasma Therapy is a quick way to stimulate healing and minimize scarring.
It is a non-surgical treatment.
Hair Treatment Injections for hair loss can be performed on the same day as hair transplantation.