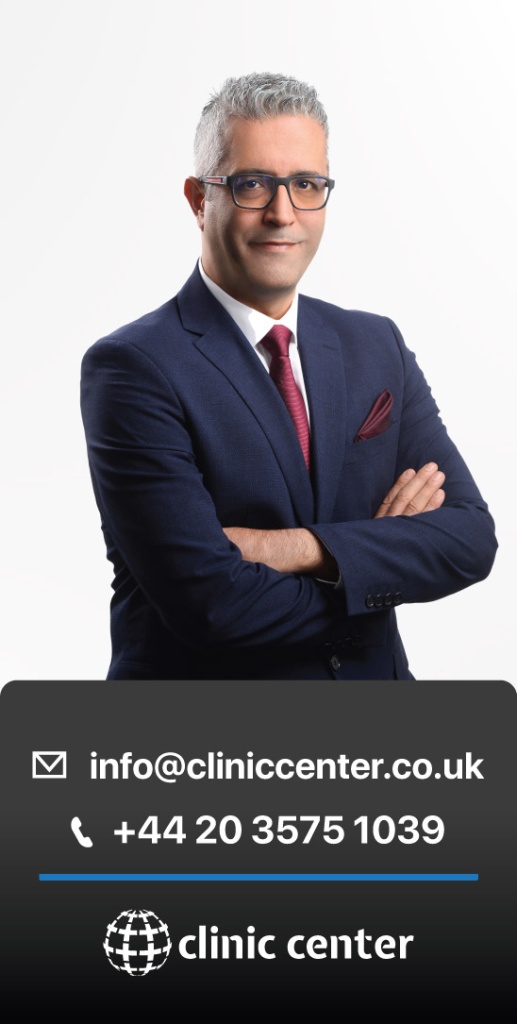 Dr. Jacob graduated from Karadeniz Technical University's School of Medicine in 2003, following which he embarked on his journey in cardiovascular surgery by undertaking a residency at the renowned Siyami Ersek Cardiovascular and Thoracic Surgery Centre in Istanbul between 2004 and 2005. However, his primary interest lay in Plastic, Reconstructive and Aesthetic Surgery, leading him to further specialize in this field.
To hone his expertise in the intricate field of plastic surgery, Dr. Jacob dedicated several years to rigorous training and practice. Between his intensive residencies, he worked alongside some of the leading figures in the industry, gaining invaluable insights and experiences. With a vast number of successful surgeries under his belt, Dr. Jacob is renowned for his precise techniques and unparalleled dedication to his patients.
Dr. Jacob is an esteemed member of relevant professional bodies in Turkey, contributing significantly to both national and international journals. With an exemplary educational background, extensive training, and years of practical experience in Turkey, Dr. Jacob has built a reputation as a trusted figure in the field of Plastic, Reconstructive, and Aesthetic Surgery. Patients consistently commend his surgical expertise as well as his empathetic approach towards their concerns and desires.
Experience: 20 years
International Treated Patients: United Kingdom, Ireland, Australia, United States of America, Canada, Germany, France, United Arab Emirates, Saudi Arabia
Fields of Specialization: Breast Augmentation (Breast Implants, Breast Enlargement), Breast Lift, Breast Reduction, Rhinoplasty (Nose Job), Septorhinoplasty, Liposuction (Fat Removal), Vaser & Hi-Def Vaser Liposuction, Tummy Tuck, Brazilian Butt Lift (BBL), Facelift (Rhytidectomy), Eyelid Surgery (Blepharoplasty), Gynecomastia (Male Breast Reduction), Mommy Makeover, Thigh Lift (Thighplasty), Neck Lift (Platysmaplasty), Arm Lift (Brachioplasty), Brow Lift, Cosmetic Ear Surgery (Otoplasty), Cosmetic Surgeries.
Memberships: Turkish Plastic, Reconstructive and Aesthetic Surgery Association, Turkish Medical Association
City: Istanbul, Turkey
Working Days: Weekdays and Saturdays
Languages: English
Contact: +44 20 3575 1039 & [email protected]
Plastic Surgeons