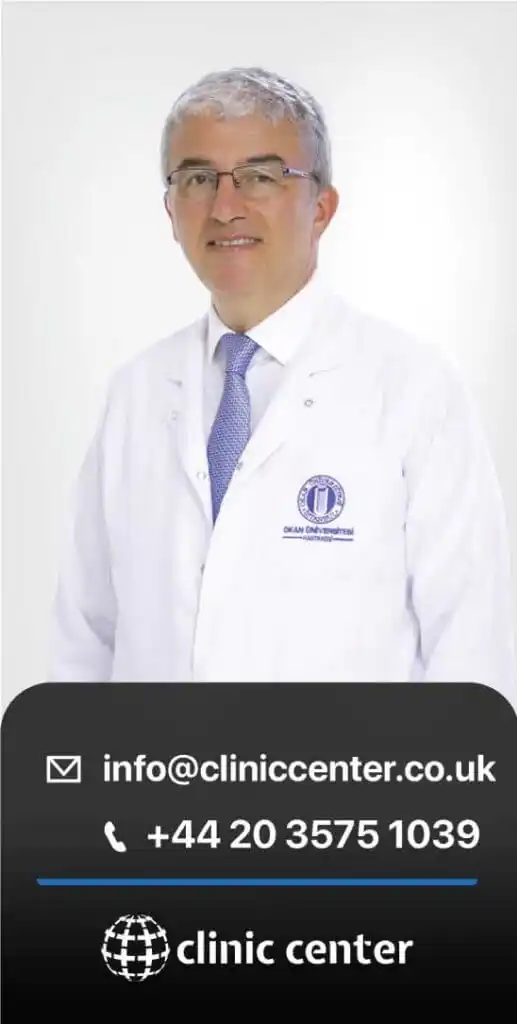 Dr. Aydin Gozu is one of the most popular and talented plastic surgeons in Turkey. Doctor Aydin Gozu completed his medical education at Hacettepe University, Faculty of Medicine in 1990 and started working as a research assistant in the Department of Plastic, Reconstructive and Aesthetic Surgery where he gained considerable experience in microsurgery. He became a plastic surgeon in 1998, Assoc. Prof. in 2011 and Prof. in 2016.
During his successful career, he worked in University of François Rabelais, Faculty of Medicine (Tours, France) and he had more training in aesthetic and plastic surgery in Paris. He increased his experience in facial aesthetic surgery in the Hospital of Virginia Arlington (Washington DC). He mainly focuses on breast surgeries, aesthetic face surgeries, various body sculpturing procedures, nose surgeries, and eyelid surgeries.
Doctor Aydin Gozu is an ISAPS member and he actively attends regular ISAPS meetings following the newest techniques and technological advancements in his field. MD, Aydin Gozu achieved the honour of setting up the Department of Plastic, Reconstructive and Aesthetic Surgery in Istanbul Okan University. With years of experience both in Turkey and abroad, patients are very pleased with his great communication skills and his remarkable surgery results.
Certificates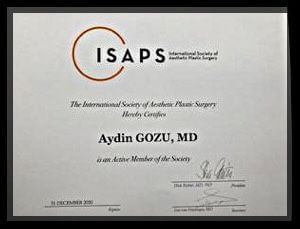 Experience: 28 years
International Treated Patients: The United Kingdom, Ireland, Australia, The United States of America, United Arab Emirates, Saudi Arabia, Kuwait, the European Union Countries
Fields of Specialization: Breast Augmentation (Breast Implants, Breast Enlargement), Breast Lift, Breast Reduction, Rhinoplasty (Nose Job), Septorhinoplasty, Liposuction (Fat Removal), Vaser & Hi-Def Vaser Liposuction, Tummy Tuck, Brazilian Butt Lift (BBL), Facelift (Rhytidectomy), Eyelid Surgery (Blepharoplasty), Gynecomastia (Male Breast Reduction), Mommy Makeover, Thigh Lift (Thighplasty), Neck Lift (Platysmaplasty), Arm Lift (Brachioplasty), Brow Lift, Cosmetic Ear Surgery (Otoplasty), Cosmetic Surgeries.
Memberships: International Society of Aesthetic Plastic Surgery, Turkish Association of Plastic Reconstructive and Aesthetic Surgery, Turkish Association of Hand Surgery, Association of Reconstructive Microsurgery
City: Istanbul, Turkey
Working Days: Weekdays and Saturday
Languages: English
Contact: +44 20 3575 1039 & [email protected]
Plastic Surgeons