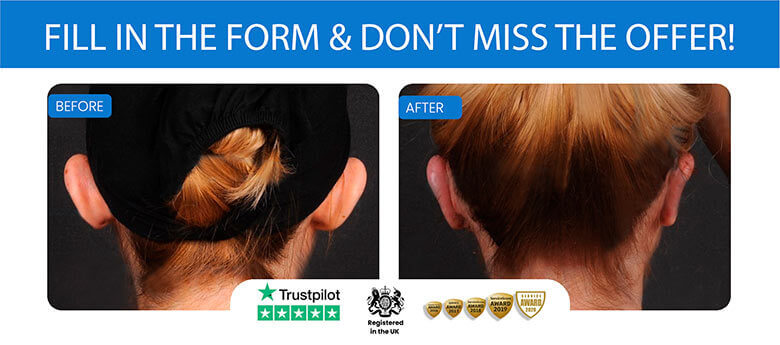 Based in the UK, Clinic Center is a company in the field of cosmetic surgeries abroad. If you are interested in our offers and would like to consult one of our specialists, contact our team via the consultation form on our website to book a video consultation with our specialists.
Get Your FREE Treatment Plan NOW!
Cosmetic operations are revolutionary methods for fixing our structurally disliked body parts. The same situation also applies to ears, as having larger-than-usual ears can cause sufferers insecurities and limits them; however, cosmetic operations can be expensive in certain countries.
Clinic Center offers affordable solutions to your cosmetic alterations with excellent results. Our cosmetic surgeons provide outstanding otoplasty, as known as ear surgery, results for reasonable costs. Each year we welcome thousands of patients to provide them with their desired outcomes for cosmetic alterations such as otoplasty.
For more information on otoplasty and our treatment plans, contact Clinic Center via the consultation form to let us contact you.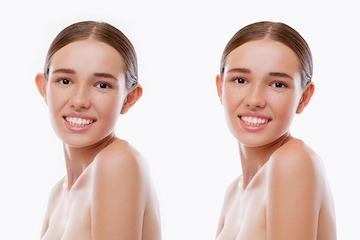 What is an Otoplasty?
Ear pinning is a cosmetic alteration to fix the patient's ears' sizes, positions and appearances.
If the patient has protruding ears or the shapes of their ears are abnormal due to a birth effect or a trauma, the surgeon can perform the otoplasty operation to eliminate such issues.
The suitable candidates do not have an age limit; however, the patient should complete their ear development to succeed in the operation.
For more details on the ear pinning operation, contact Clinic Center's team of consultants.
Ear Procedures
In line with the patient's ears' condition, the surgeon can choose different methods of approach. Generally, three methods are applied to resolve issues with ears. Those approaches are:

Ear augmentation: If the patients have underdeveloped pina or do not have at all (microtia), they can be suitable candidates for this method.
Otopexy: This procedure is performed to fix the protruding ear.
Ear Reduction: The operation is performed to minimise the pinna. When the patients have large ears, this condition is called macrotia.
Ear Surgery Abroad
Clinic Center's surgical team creates wonders for its patients for affordable otoplasty costs. Our satisfied patients enjoy their safe journey with Clinic Center's all-inclusive packages for ear surgery abroad. Our surgeons achieve outstanding, natural-looking ear surgery results with years of experience in the field and international acknowledgements.
The cost of an otoplasty abroad can change in line with the expertise of the team and additional operations in the treatment plan. Our patients always receive an individual treatment plan to cover their needs, as each patient requires different adjustments and has other characteristics. Also, as Clinic Center is backed by the Turkish Ministry of Health and Economy, it allows us to offer you all-inclusive packages for your convenience on your medical journey.
Otoplasty with Clinic Center
Based in the UK, Clinic Center is a company in the field of cosmetic surgeries abroad. To provide excellent results for our patients, we work with the best surgical team If you are not satisfied with the way, your ears look, get relieved of your insecurities by contacting Clinic Center to initiate your process.
With Clinic Center's the best price guarantee, ear pinning procedure also covers:
Complimentary video consultations with our specialists
A high-quality operation with our excellent team of surgeons
A four-night stay in our partner hotels
Hospital stay for a day after the operation
Transportation with VIP cars between airport, hotels and clinics
A personal host to help our patients throughout the process
Exclusive deals for groups
Complimentary check-ups and follow-ups by our surgeon
Aftercare services during the recovery
Best Armlift Surgeons
Clinic Center, a leading brand in its field, has been providing its patients with excellent otoplasty results with the help of our highly skilled and trained plastic surgeons. All of our surgeons are renowned physicians with international acknowledgements. Clinic Center medical experts are the best plastic surgery staff as they have perfect backgrounds and specialisations in their field. Our team of experts are recognised by global institutions such as ISAPS and EBOPRAS. You can get more information on our experts below.
Otoplasty Operation Results
With Clinic Center's extraordinary surgeons and excellent patients' service, 90% of our patients leave with satisfactory ear pinning results. However, the results of the operation start to appear gradually better as the patients heal.
Patients can observe the changes on the ears better after the swelling on the operation sites is reduced, mostly several weeks after the surgery. There may be slight scarring as the operations are carried out by opening incisions; however, they will disappear in time and will not be visible as the incisions are behind the patient's ears.
Ear Pinning Recovery Period
Patients can resume their everyday life a week after the process.
If the stitches are dissolvable, they will fall off; however, if the opposite is the case, the surgeon will remove them a week to ten days after the operation.
Patients can start to swim one to two months after the operation; unless the surgeon advises otherwise.
Patients are required to wear a compression garment if the surgeon instructs them the next four weeks after the operation.
Patients can take part in contact sports or intensive activities three months after the operation.
Ear Surgery Costs Abroad
As the prices for cosmetic surgeries are considerably lower than in certain countries, each year, thousands of patients have their cosmetic operations abroad, such as otoplasty, with the assistance of Clinic Center.
With its latest technology equipped Clinics, internationally recognised experts and successful surgeries, Clinic Center provides outstanding service for its international patients . Also, with the government initiatives on medical tourism and support of the Turkish Ministry of Health and Economy, Clinic Center is able to provide its patients with all-inclusive packages at affordable prices for otoplasty.
The costs of the operation can change in line with the methods applied by the surgeon and the condition of the patients. Each patient receives an individual treatment plan for their ear pinning procedure, as each carries different characteristics and genetics.
For more details on our service, contact Clinic Center.

Check-up
A day after the otoplasty procedure, Clinic Center plastic surgeon or host will inform the patient of the check-up day and aftercare instructions for a successful healing process.
Accommodation at a 4-star Hotel
After having a surgery big or small, anyone would want to to rest to start to recuperate as soon as possible. That is why Clinic Center will make sure that all of their patients have one of the best stays until they leave.

Airport transfers with VIP car
For a more comfortable trip, Clinic Center transfer greets our patients at the airport and brings them to their hotel and will take them back to the airport on their departure day.

International Patient Host
Some patients come by themselves. So thinking of having to do everything by themselves can be a bit scary. Clinic Center provides our patients an international patient host who will accompany the patients.
Instructions for Otoplasty
The information provided below is general information given to patients regarding their ear surgeries. However, patients should prioritise their surgeon's instructions for their individual cases. Clinic Center cannot confirm the reliability of the information given below.
The procedure can be concluded while the patient is under either general or local anaesthesia. If the patient is going through a combined procedure, the type of anaesthesia can change.
Before the Ear Pinning Operation:
The surgery will be called off if the patient is pregnant or is not suitable for receiving anaesthesia
Do not drink alcoholic beverages or use tobacco products as they can interfere with the anaesthesia and increase the risk of complications.
Avoid medicine containing ibuprofen, aspirin or anti-inflammatory substances and vitamin E
Avoid eating after midnight.
Patients can shower on the day of the procedure prior to the procedure.
Remove make-up, any hair products, nail polish or false eyelashes.
Bring baggy clothes, preferably with buttons or zippers
Take off any jewellery
Do not bring your valuables to the hospital
After the Otoplasty Operation:
Avoid smoking or drinking alcohol for the next two weeks after the operation
Try to sleep with more than one pillow to elevate your head, lie on your back while sleeping.
Use the prescribed medication to avoid any discomfort during your recovery.
Having bruises or swollen areas on the surgery sites are usual responses.
Patients can experience bleeding on the operation sites, as expected results after the operation
Take regular yet short walks to promote circulation
Use cold compression to soothe the operation sites in intervals
The body's temperature can rise slightly, as an expected response after the operation. However, walking or breathing exercises can help in reducing the temperature.
In some cases, patients can have a wrap-around their head to compress and protect the ears. Patients should not interfere with their bandages or garments until the first appointment after the operation. The surgeon will change or remove the wrappings.
If the surgeon places drains on the surgery sites, patients should not touch or disturb their drains. The surgeon in charge will provide necessary instructions and remove them when the time is right.
After the operation, patients should not do any exercises with intense movements, bend over, lift heavy things or have intercourse for the next fifteen days. Patients can get back to those activities in line with their surgeon's instructions.
Maintaining Incision Scars
Refrain from touching or rubbing the area
When the patients need to dry their hair after the operation, only the cool air setting is suitable for drying the hair, as the warm or hot air coming from the dryer can burn the incision areas. Patients may not notice the heat, as the region can be numb during the recovery.
The operation is carried out under general anaesthesia. Patients will be hospitalised for the night after the procedure to prevent complications unless their surgeons advise otherwise. The patients need to follow the given instructions to have an ideal recovery period.
Ear Pinning Fast Facts
Procedure:
Otoplasty
Duration:
1 to 2 hours
Stay:
Five days
Anesthesia:
General or local
Recovery:
Take 5 to 7 days off work.
What to bring
Comfortable clothes with buttons or zippers.
Side effects
Asymmetry, scars, differences in skin sensation, difficulties with the incisions, overcorrection
Complications
Hematoma, infection, skin and cartilage necrosis, Keloid and Hypertrophic Scarring, Loss of Correction
Exercise
Four weeks later.
Scars
The thin scars behind the ears heal with time.
Pain
Mild or moderate pain depends on the case.
Results
Cosmetic ear surgery or otoplasty results can be observed right after the procedure. The outcomes of a more extensive otoplasty
and restoration may be observed gradually.
Multiple Surgeries
Liposuction, dental crowns, tummy tuck, vaser liposuction,
Disclaimer
The information on this site is not intended or implied to be a substitute for professional medical advice, diagnosis or treatment. All content, including text, graphics, images and information, contained on or available through this web site is for general information purposes only. It is not advice on your specific needs and circumstances. It does not replace the need for you to have a thorough consultation, so you should get advice from a suitably qualified medical practitioner. Please bare in mind that as with all operations, there are risks involved in having cosmetic surgery.