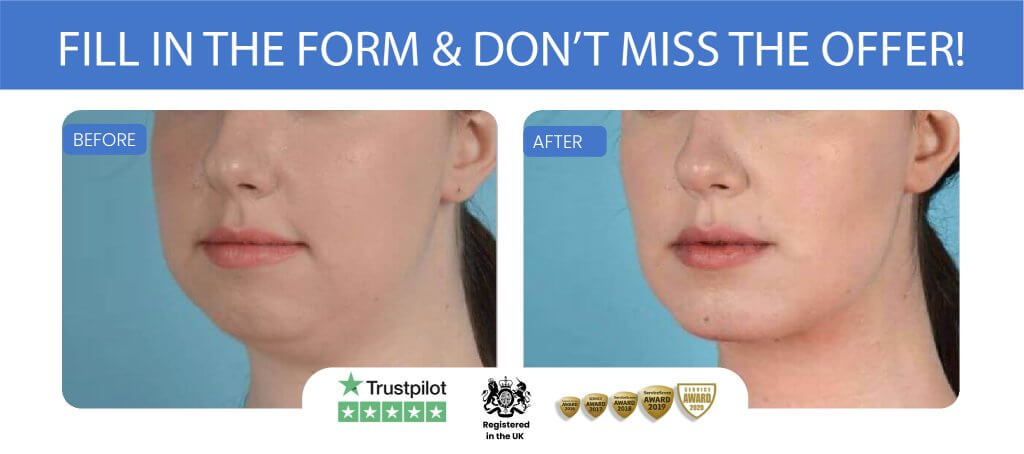 As the leading company for cosmetic operations abroad, Clinic Center welcomes international patients for cosmetic operations such as buccal fat removal. Contact our team via the consultation form for more information on our treatment plans and cheek fat removal procedure.
Get Your FREE Treatment Plan NOW!
What is a Buccal Fat Removal?
Bichectomy is a procedure to reduce fat on the patient's face to achieve structured cheekbones. In some cases, patients can have more than usual fat tissue on their cheeks (Bichat fat pad). However, this fat pad cannot reduce with adequate diets or exercises, as the condition is genetically passed. This tissue can render the patient's face rounder and sometimes puffy if it is larger than average.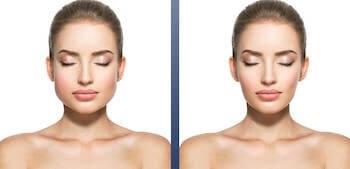 However, when the surgeon performs a bichectomy to remove the tissue, the patient acquires a more structured face and cheekbones. The surgeon opens one centimetre long incisions on the cheeks' inside through the operation, removes the Bichat fat pad, and closes the incision by suturing. The surgeon concludes the procedure in an hour. The process does not leave any permanent or visible scars, as the incisions are made on the inside.
Cheek Fat Removal Abroad
Having plastic surgeries such as bichectomy abroad with Clinic Center's assistance offers many advantages for international patients. Our team of partner surgeons are renowned and acknowledged surgeons in their fields and carry out hundreds of successful operations under the roof of Clinic Center each year.
Following the procedure, patients should rest for a day. After their rest, they can explore the city. The surgeon concludes the process approximately one to two hours while the patient is under general anaesthesia. After a week of rest, patients can resume their work as usual. If the patient has questions or concerns during their recovery, they can consult with our aftercare team. During their treatment with Clinic Center, patients can ask for advice from their specialists on further interventions to achieve a better result.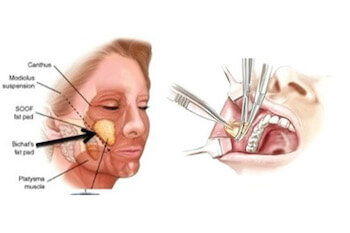 Cheek Fat Removal with Clinic Center
Clinic Center, a leading company based in the UK, provides aftercare services for excellent recovery. Our partner surgeons are internationally recognised and acknowledged specialists; with their years of experience in the field, Clinic Center is able to offer its patients outstanding buccal fat removal procedures. To determine whether or not you are a suitable candidate for the operation, book a video consultation (or a physical consultation in the UK.)
Clinic Center's bichectomy treatment also includes:
A six-night stay in our partner hotels
Hospital stay for a day after the operation
Transportation between airport, hotels and clinics
A personal host to help our patients throughout the process
Complimentary check-ups and follow-ups by our partner surgeon
Our patients can enjoy the above advantages once they decide to continue their journey with Clinic Center.
Best Armlift Surgeons
Clinic Center, a leading brand in its field, has been providing its patients with excellent bichectomy results with the help of our highly skilled and trained plastic surgeons. All of our partner surgeons are renowned physicians with international acknowledgements. Clinic Center medical experts are the best plastic surgery staff as they have perfect backgrounds and specialisations in their field. Our team of experts are recognised by global institutions such as ISAPS and EBOPRAS. You can get more information on our experts below.
Cheek Fat Removal Costs and Results
To determine whether or not the patient is a suitable candidate for the operation, we advise booking a consultation with our experts. Clinic Center's expert specialists can provide more details on your condition and the cosmetic interventions you may need to reach your desired results.
After the procedure, patients will have:
More structured appearance on the cheekbones
Reduced-fat on the cheeks
A youthful and a more attractive appearance
No scarring as the operation is performed on the inside of the cheeks
Plastic operations abroad may seem expensive; however, cosmetic operations are comparatively budget-friendly options. Furthermore, the country houses experienced and skilful medical specialists and the latest technology equipped clinics to provide its visitor with a convenient journey. As the leading company for plastic operations, we also offer aftercare services for our patients to recover ideally.
As the leading company in cosmetic surgery, Clinic Center offers all-inclusive packages to serve its every patient's needs for their convenience.
Bichectomy All-Inclusive Packages
Clinic Center organises each step of its patients' medical treatment to provide them with a safe journey. With our all-inclusive packages, our patients obtain excellent results at affordable prices. The details of our all-inclusive packages can be seen below.

Internationally Certified Doctors
Clinic Center associate plastic surgeons are selected after a close examination and they belong to the respected EBOPRAS, ISAPS and ASAPS societies.

Special Group Discount
You and a friend or a family member you bring will benefit from a special discount in the case you want to bring them a long!

Medical garments, support bra etc.
After your procedure, if you need a garment, our partner surgeon will provide it.

Accommodation at a 4-star Hotel
After any kind of procedure, you need a proper rest so can you can heal properly. So, we make sure you stay in one of the best and comfortable hotels until you go away.

All transfers with VIP car
We want to make sure that you have a very good and a comfortable experience. That's why we provide all the transfers.
International Patient Host
Either you've come on your own or not, every patient gets a host. Your host will accompany you whilst you are having your consultation, sorting out the hospital registration, discharge and check-up. Your host will also help you with translations
Instructions for Brow Lift Operation
Before the Operation:
Keep in mind that the surgeon will call off the operation if t
Avoid tobacco usage and alcohol two weeks prior to the operation to prevent any complications in the recovery period.
Inform your specialists if there are any medications or supplements you take regularly.
On the Operation Day:
Do not consume any foods or drinks eight hours prior to your operation
On the operation day, you can shower before the procedure
Remove any make-up, hair products or nail polish before the process.
Choose baggy clothes with buttons or zippers to wear after your procedure.
Avoid bringing your valuables or jewellery with you to the hospital.
After the Operation:
You cannot drink alcoholic beverages until two weeks after the operation
Take short walks to promote blood circulation on the body
Patients may feel tired as expected response
Keep your water intake to stay hydrated
Use the medications prescribed by your surgeon to avoid discomfort
Experiencing swelling and having bruises around the surgery sites are expected
Follow the instructions given by your surgeon to complete your recovery ideally
Bichectomy Fast Facts
| | |
| --- | --- |
| Procedure: | Bichectomy |
| Duration: | 1 to 2 hours |
| Stay: | Six nights hotel |
| Anesthesia: | General anaesthesia |
| Recovery: | One week to return to work |
| What to bring | Comfortable clothes (sweatshirts, button-down or zipped shirt etc.) |
| Side effects | Discomfort, bruising, swelling |
| Complications | Anaesthesia risks, bleeding, infection, muscle damage |
| Exercise | 2 Weeks |
| Scars | Yes, depending on the technique, it could be a long scar. |
| Pain | Depending on the patient, it could be slight or major. |
| Scars: | No |
| Pain: | Slight (mostly discomfort) |
| Results: | Three months (up to 6 months for the final result) |
| Multiple surgeries: | Face lift, brow lift, neck lift, double chin liposuction |
Disclaimer
The information on this site is not intended or implied to be a substitute for professional medical advice, diagnosis or treatment. All content, including text, graphics, images and information, contained on or available through this web site is for general information purposes only. It is not advice on your specific needs and circumstances. It does not replace the need for you to have a thorough consultation, so you should get advice from a suitably qualified medical practitioner. Please bare in mind that as with all operations, there are risks involved in having cosmetic surgery.